About the Client
Sweet Buns Bakery was started with the intention of providing delicious, affordable, and high-quality cakes, meals, and drinks. with so many mass-produced bakery items available through supermarkets, the art of hand-making premium desserts, baked goods, buns, and treats are being lost.
Buns Bakeries are a highly competitive industry for online marketing. As a Buns Bakery business probably familiar with the challenges of drawing new clients. One of the biggest hurdles is that when prospects need a buns bakery company they usually perform a Google search, and then call the first few companies on the list. To maximize our customers we need to find a way into that top spot.
One of the biggest obstacles to gaining new customers is not showing up in search results (SERPs). Prospects are more likely to call only the first few companies at the top of SERPs and ignore the rest.
Absolute Carpet Care required the right combination of local SEO and content marketing
experience to improve its SEO rankings as well as boost its brand presence.
We have followed the latest SEO strategies starting with
Keywords Analysis

Competitor Analysis

Advanced Link Building strategies in high authority websites

Website Content Optimization

Setup Tracking Codes

Traffic Analysis
Apart from this we continue to update the content around the external content posting website by which website organic keywords and ranking has improved.
Result
| S.No. | Keywords | Initial Ranking | Current Ranking |
| --- | --- | --- | --- |
| 1 | sweet buns bakery usa | Not in 100 | 6 |
| 2 | sweet buns tampa | Not in 100 | 4 |
| 3 | sweet buns bakery gainesville fl | Not in 100 | 8 |
| 4 | sweet buns bakery gainesville menu | Not in 100 | 9 |
| 5 | sweet buns bakery | Not in 100 | 10 |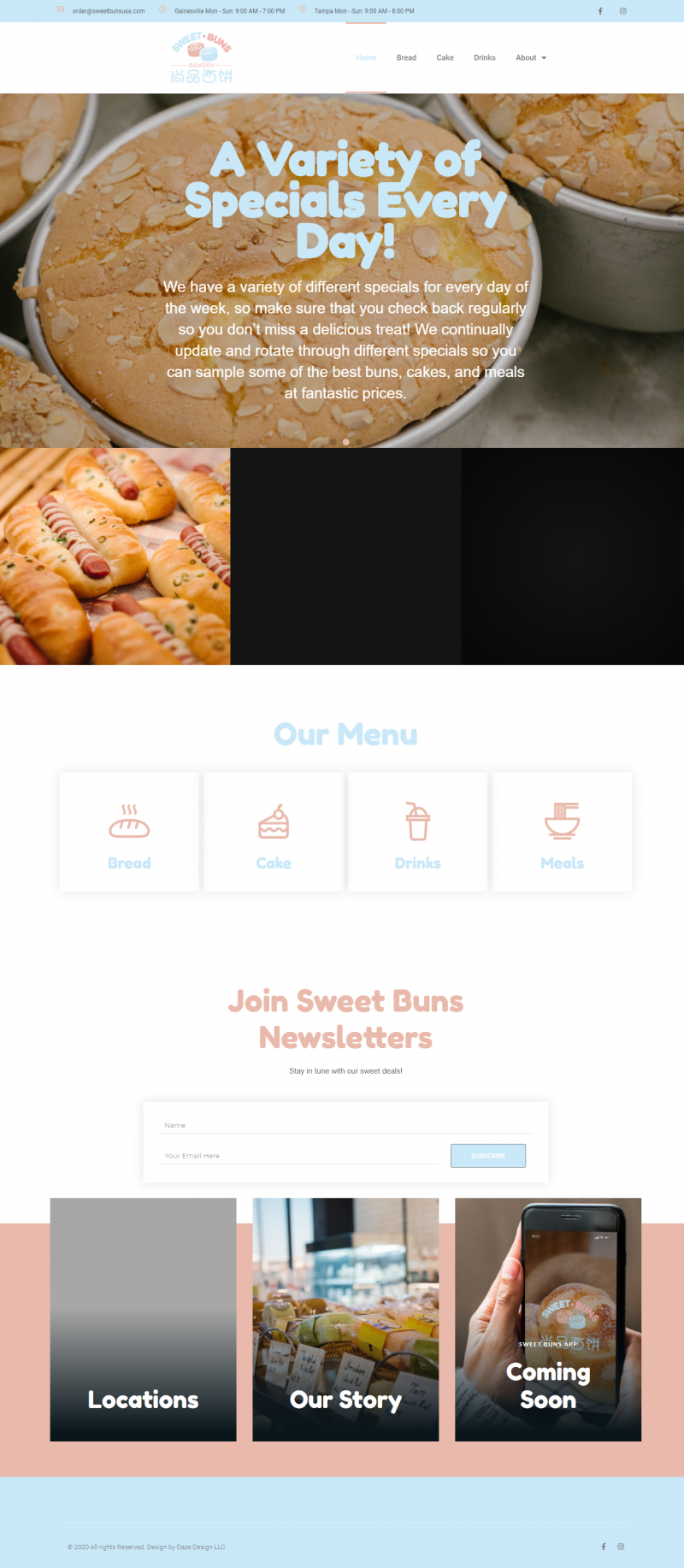 brigantiproperties
Amit Gupta
2022-12-19T07:30:17+00:00
centralbetterwearclothing
Amit Gupta
2022-12-19T07:27:18+00:00
livingleanprogram
Amit Gupta
2022-12-19T07:24:12+00:00