About the Client
We are one of the country's leading providers of video services to national television networks, TV Programs, Agencies and Corporations. 
Our experienced full-time staff of talented professionals provides you the creativity and knowledge that your project deserves.
Our services are orchestrated by our creative team, account executives, coordinators and support staff so that you will always have the entire staff of BSDVP available to your team for all your needs.
Video production companies are a highly competitive industry for online marketing. As a Video production business probably familiar with the challenges of drawing new clients. One of the biggest hurdles is that when prospects need a video production company they usually perform a Google search, and then call the first few companies on the list. To maximize our customers we need to find a way into that top spot.
One of the biggest obstacles to gaining new customers is not showing up in search results (SERPs). Prospects are more likely to call only the first few companies at the top of SERPs and ignore the rest.
Big Shoulders Digital Video required the right combination of marketing knowledge and digital media experience to improve its SEO rankings as well as boost its brand presence.
We have followed the latest SEO strategies starting with
Keywords Analysis

Competitor Analysis

Advanced Link Building strategies in high authority websites

Website Content Optimization

Setup Tracking Codes

Traffic Analysis
Apart from this we continue to update the content around the external content posting website by which website organic keywords and ranking has improved.
Result
| S.No. | Keywords | Initial Ranking | Current Ranking |
| --- | --- | --- | --- |
| 1 | Chicago insert stage | Not in 100 | 1 |
| 2 | Chicago video production equipment | Not in 100 | 1 |
| 3 | Midwest video design equipment | Not in 100 | 1 |
| 4 | Midwest video production equipment | Not in 100 | 1 |
| 5 | Chicago HD production equipment | Not in 100 | 1 |
| 6 | Chicago 6k video production | Not in 100 | 1 |
| 7 | Midwest camera crews | Not in 100 | 1 |
| 8 | Chicago HD camera crew | Not in 100 | 1 |
| 9 | Chicago HD production crew | Not in 100 | 1 |
| 10 | Chicago facetime live streaming | Not in 100 | 1 |
| 11 | Midwest HD video production | Not in 100 | 1 |
| 12 | Midwest video design | Not in 100 | 2 |
| 13 | Chicago HD video equipment | Not in 100 | 3 |
| 14 | Chicago 8k video production | Not in 100 | 3 |
| 15 | Chicago digital video production | Not in 100 | 3 |
| 16 | Chicago television studio | Not in 100 | 4 |
| 17 | Chicago HD video production | Not in 100 | 4 |
| 18 | Midwest video production services | Not in 100 | 4 |
| 19 | Chicago video crew | Not in 100 | 9 |
| 20 | Chicago camera crews | Not in 100 | 9 |
| 21 | Chicago post production house | Not in 100 | 10 |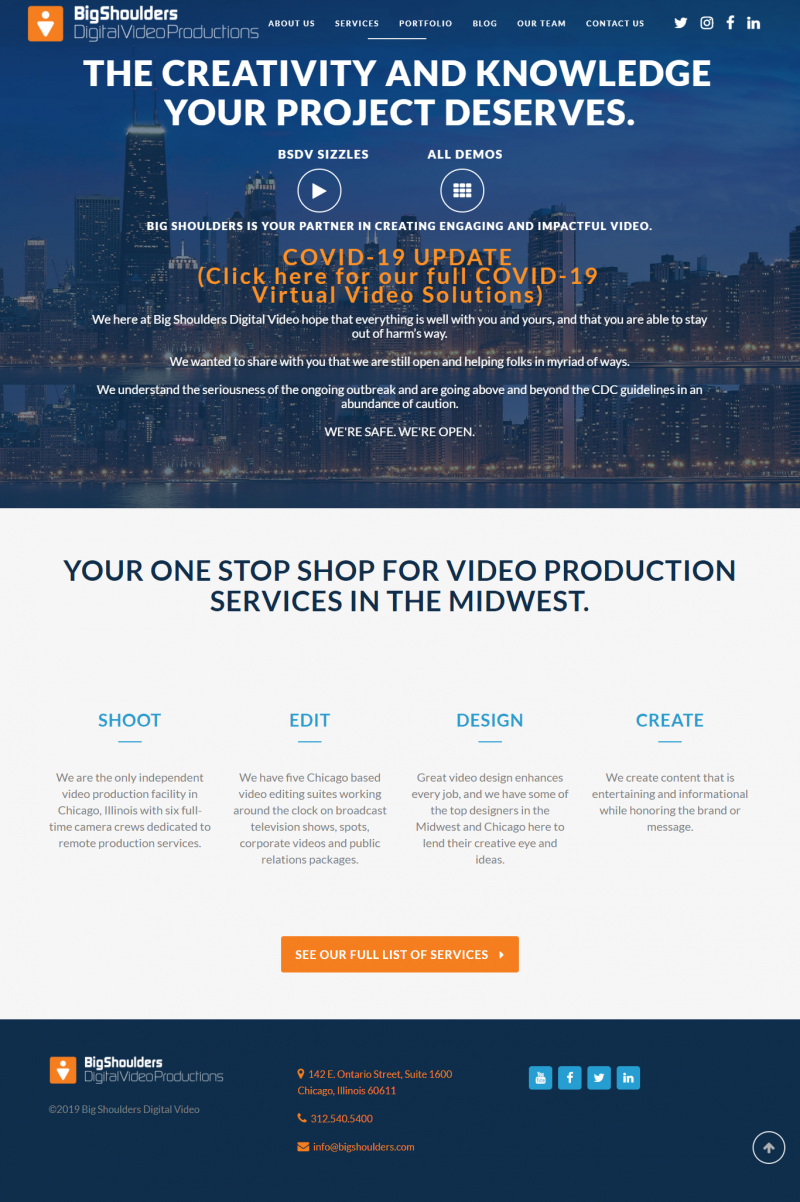 brigantiproperties
Amit Gupta
2023-08-08T06:54:12+00:00
centralbetterwearclothing
Amit Gupta
2023-08-08T06:46:49+00:00