About the Client
Rippin Edge Hydrovac Services Inc is a dynamic, fast-growing company that started in 2011, offering 24-hour service. With an agricultural background, the founders have years of experience in the operation and maintenance of heavy equipment and adaptive problem-solving abilities. They offer competitive rates and the highest quality of hydro excavation and exceed safety standards within our industry to provide the safest work environment possible.
The more hydrovac service companies enter the excavation service marketplace, the more critical it is to set themselves apart with excavation SEO services. It pays to invest in a strategic partnership with a leading SEO firm that caters to excavation services.
While many hydrovac service companies have moved to the excavation marketplace with some success, many more are falling under due to payment processor restrictions, lack of foresight into PPC, and other gaps in their SEO strategies.
Rippin Edge Hydrovac Services Inc required the right combination of marketing knowledge and digital media experience to improve its SEO rankings and boost its brand presence.
We have followed the latest SEO strategies starting with
Keywords Analysis

Competitor Analysis

Advanced Link Building strategies in high authority websites

Website Content Optimization

Setup Tracking Codes

Traffic Analysis
Apart from this we continue to update the content around the external content posting website by which website organic keywords and ranking has improved.
Result
| S.No. | Keywords | Initial Ranking | Current Ranking |
| --- | --- | --- | --- |
| 1 | hydrovac services bonnyville | Not in 100 | 1 |
| 2 | hydrovac company bonnyville | Not in 100 | 1 |
| 3 | hydrovac service company bonnyville | Not in 100 | 1 |
| 4 | daylighting excavation services bonnyville | Not in 100 | 1 |
| 5 | shoring installation service bonnyville | Not in 100 | 1 |
| 6 | pipeline break-cleaning services bonnyville | Not in 100 | 3 |
| 7 | hydrovac services cold lake | Not in 100 | 3 |
| 8 | daylighting excavation services cold lake | Not in 100 | 3 |
| 9 | vacuum tanker services bonnyville | Not in 100 | 3 |
| 10 | pipeline excavation service bonnyville | Not in 100 | 3 |
| 11 | culvert cleaning services bonnyville | Not in 100 | 5 |
| 12 | trenching services cold lake | Not in 100 | 6 |
| 13 | trenching services lloydminister | Not in 100 | 6 |
| 14 | trenching services bonnyville | Not in 100 | 7 |
| 15 | shoring installation service lloydminister | Not in 100 | 7 |
| 16 | pipeline excavation service cold lake | Not in 100 | 8 |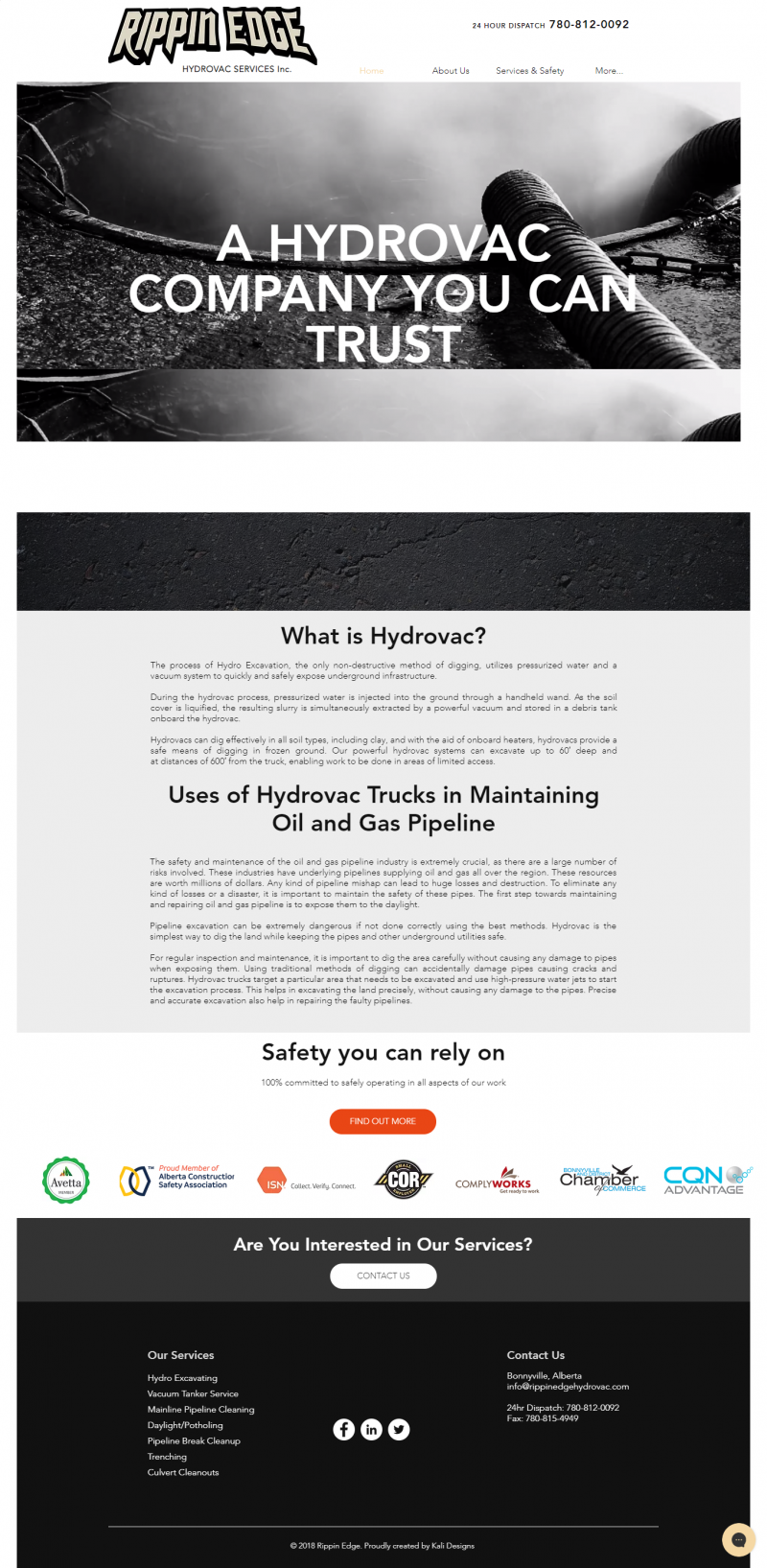 brigantiproperties
Amit Gupta
2023-08-08T06:54:12+00:00
centralbetterwearclothing
Amit Gupta
2023-08-08T06:46:49+00:00