SEO for Cleaning Company
Have you ever tried searching for "cleaning service + your city" on Google to discover that your website doesn't appear anywhere on SERPs? If your website is not on the first page of search results, you're giving away customers to your competitors daily. You must reach potential customers when they search for you using keywords like "(your city) office cleaning." With customized cleaning service SEO, you get-
More inquiries and potential customers.

More targeted traffic on your website.

Appear in Google's local 3-pack.

Greater customer loyalty & more repeat business.

Increased positive customer reviews and revenue.
Build a loyal customer base while increasing your revenue and online visibility with Digital Guider now.
How to Get Clients for a Cleaning Business?
It's no longer enough for your cleaning service providers to depend on word of mouth for leads & bookings. If you want more potential clients to find you, you must have strong online visibility, so when they're looking for "cleaning services in my city" or "office cleaning in my city" on search engines like Google, Bing, or Yahoo. If you want to build your local brand and improve your organic search rankings, then you must promote your services efficiently through online mediums to generate commercial cleaning leads.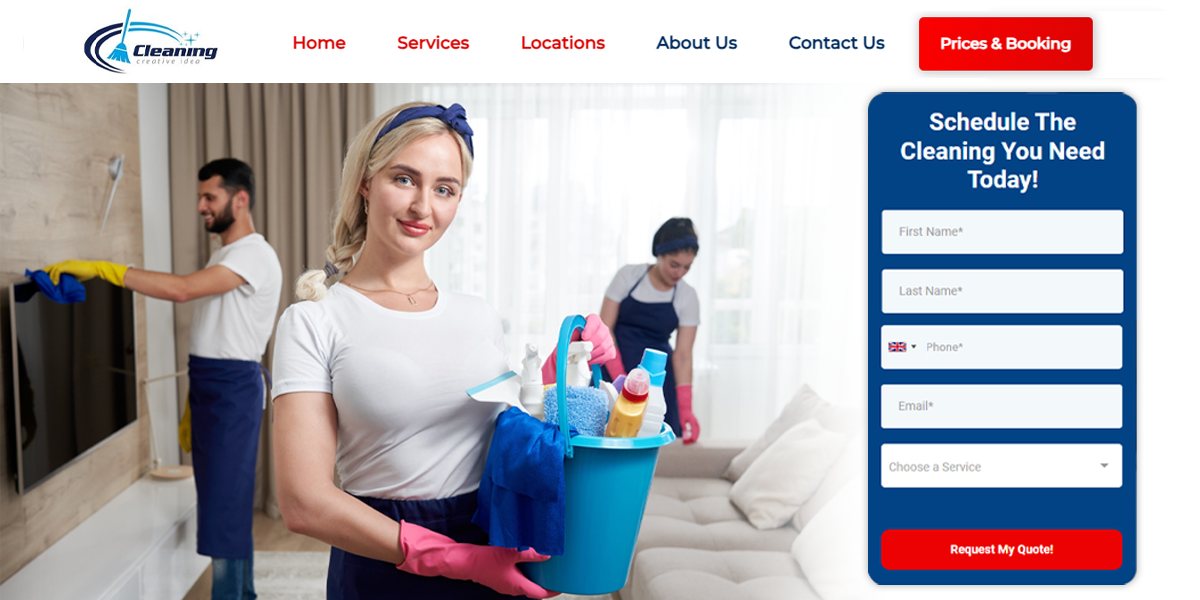 Why Is SEO Important For Your Cleaning Services?
As a cleaning company, we know you want to attract commercial cleaning leads. One of the easiest ways to do that is by showing up in the top results of the SERP.
An optimized online presence of your business listing will help you get new clients more easily and quickly. The right SEO strategy can do the heavy lifting by converting new users and targeting the right audience for your business.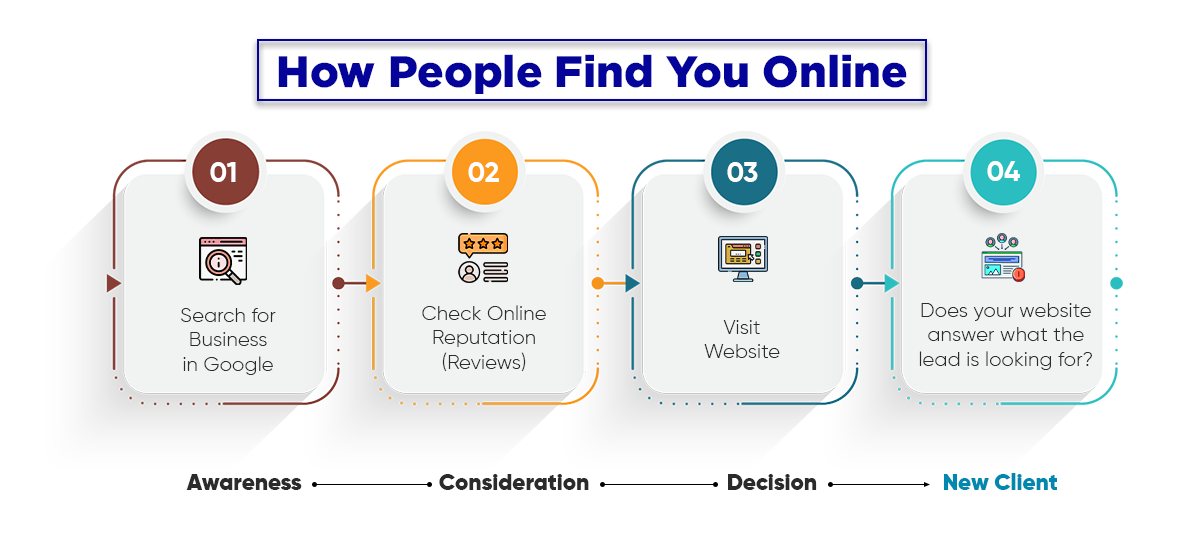 You can also easily communicate updates with new customers and manage reviews. Cleaning service SEO strategy is one of the most effective & sustainable ways to grow your commercial cleaning business.
Best Methods to Generate Commercial Cleaning Leads
If you're a cleaning company looking to get more appointment calls from your potential customers, here are some best methods you can use to generate leads through online mediums. 
Local SEO for Cleaning Company
People looking for cleaning services want to hire someone who is from their local area, naturally, they will want to know about your location, price, timing, service, etc. To better understand what they're searching for, type your keywords into Google's search box and look at SERP results. Search for your niche keywords by following your target markets.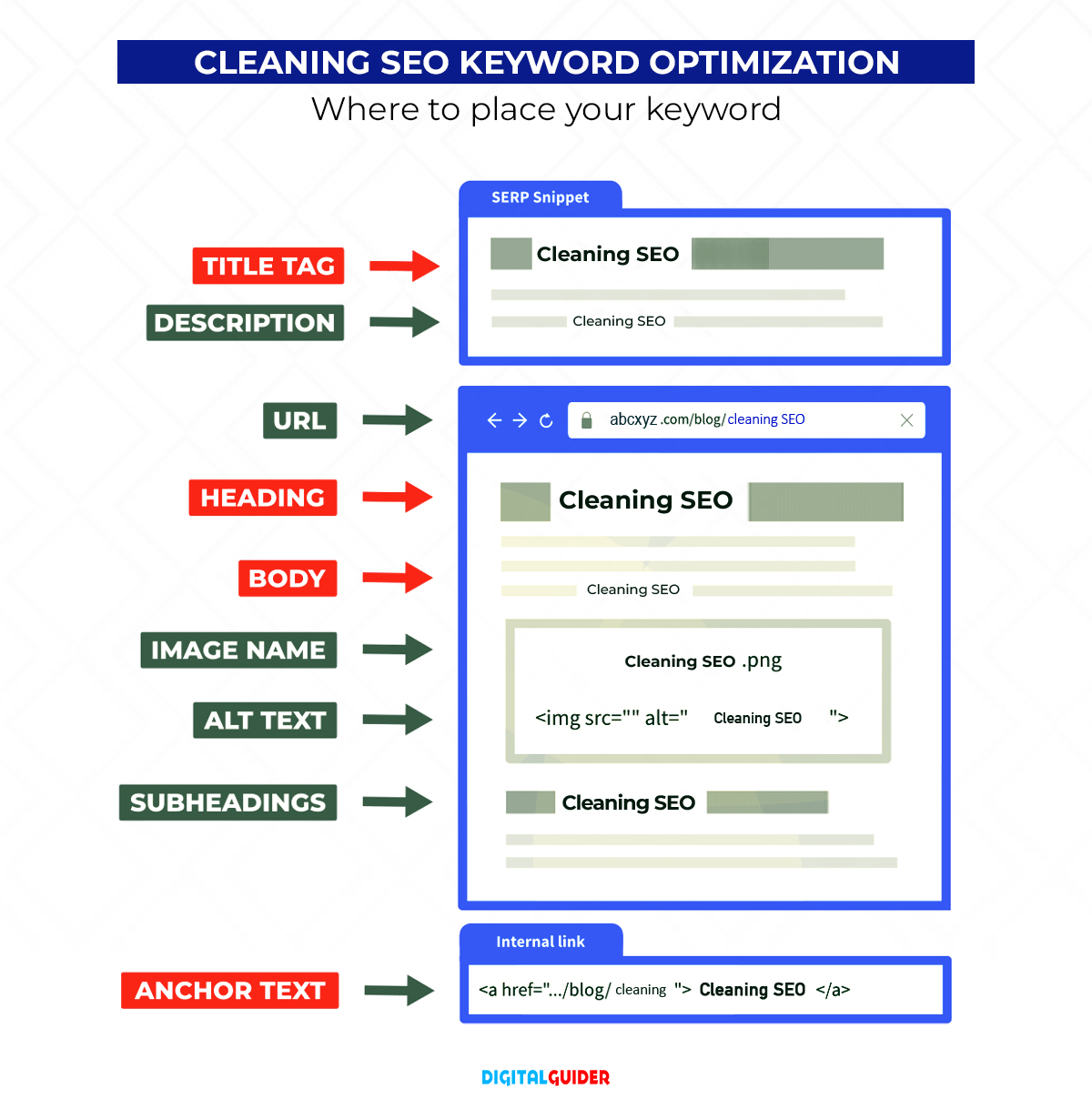 Consider what people would be searching for if they were looking for a home cleaning service in your town or neighborhood. For your home cleaning services, you can use keywords like " Cleaning Services in [City]" or "Professional Cleaners near [Neighborhood]" to get your name at the top of local search results. Once you've chosen your keywords, put your keywords in the URL, page title, Meta description, Image title, Alt tag, and H tag to help your website rank better with local SEO strategies. 
Optimize Your Google Business Profile
Google looks at your Business Profiles regarding local searches. If your Google business profile isn't optimized, you miss out on many potential customers! Google's "local pack" should be a big part of your local SEO strategy.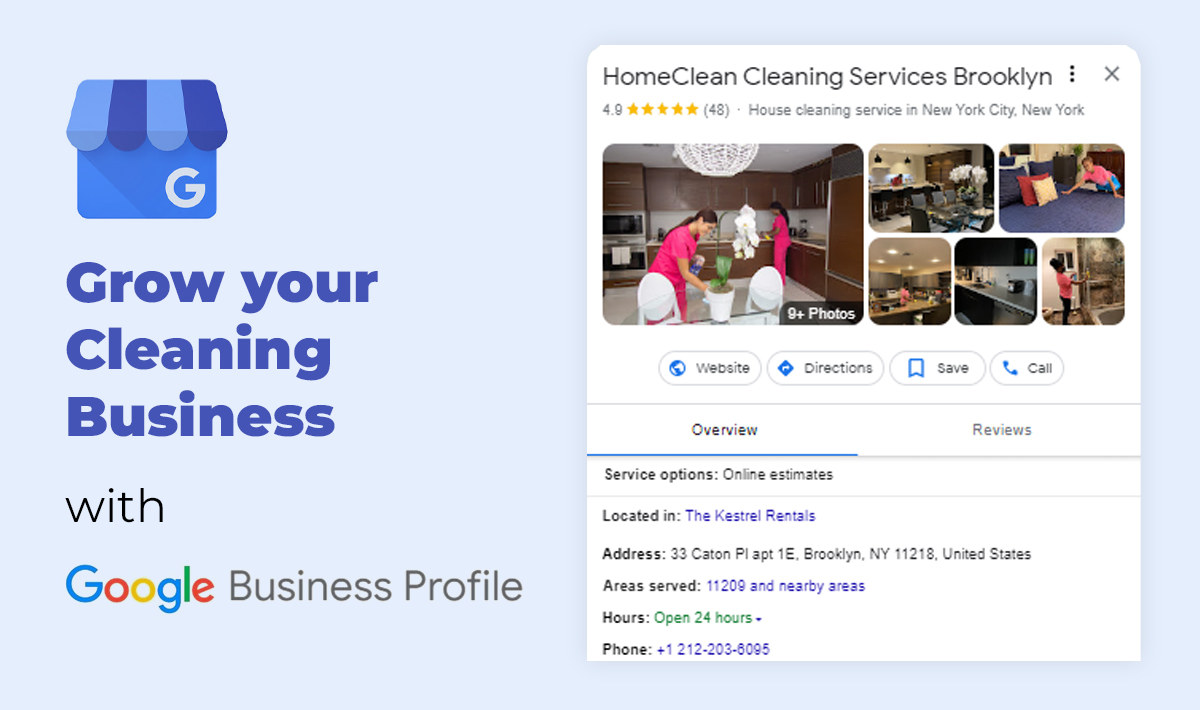 According to MarketKeep, 4 out of 5 people in their area use the Google Maps section to find a service business. To get the most out of your profile and support SEO for cleaning services, here are a few easy steps you can take:
Provide as much information as you can.

Encourage users to reach out to you.

Update and improve your profile regularly.

Utilise category-specific features.
Create location-based Landing Pages & Content
Consumers do not typically search for a "cleaning service" when searching for a residential or commercial cleaning service." Instead, they will search for "cleanings near me" or "cleaning services in Tempe, AZ." If you want to boost local SEO for cleaning company, creating separate web pages on your website for each service area/neighborhood you serve is a good idea.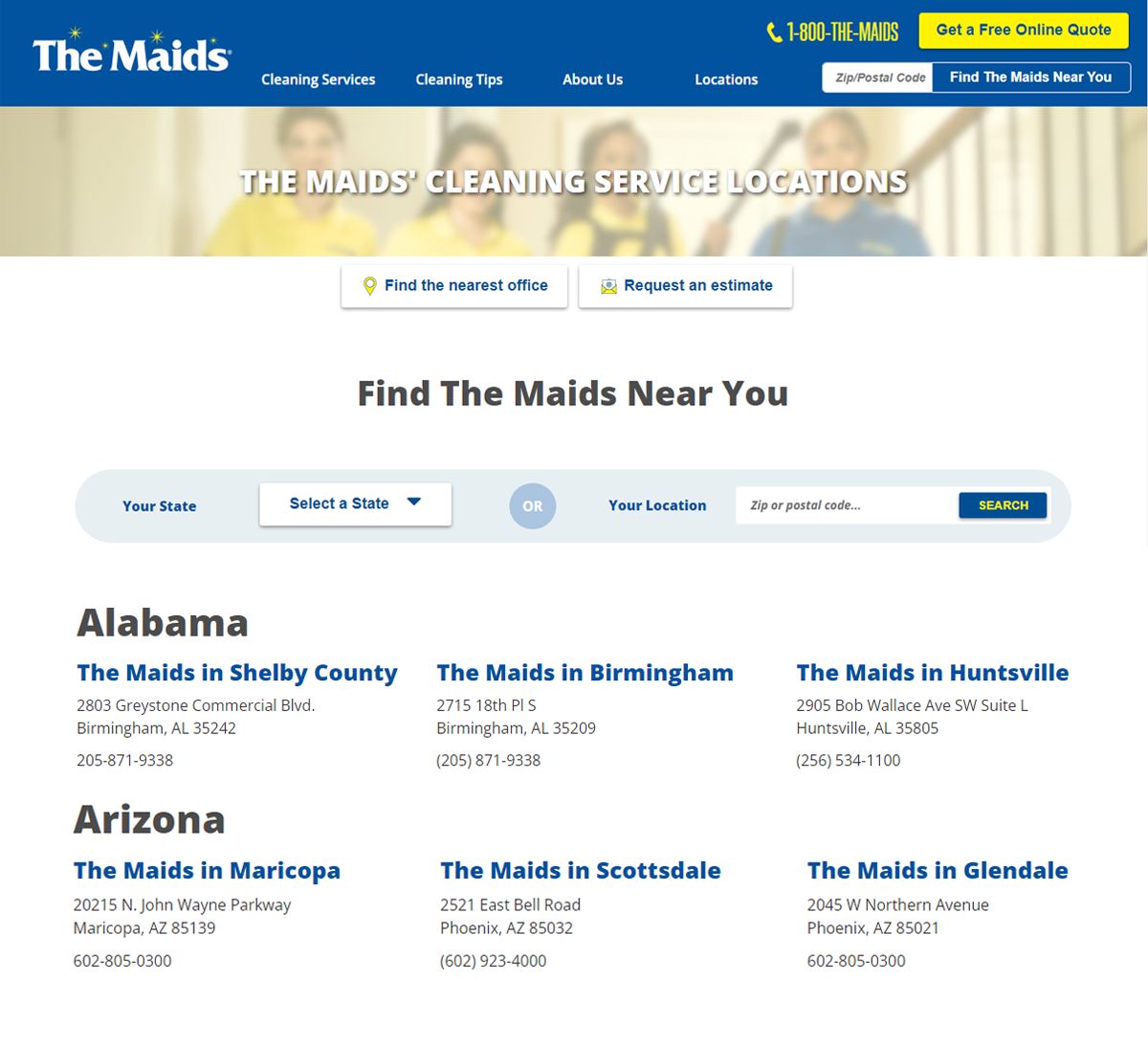 These pages should have info specific to each area, like keywords, unique content, and your business info (NAP). This way, search engines will know that you serve those areas, and you'll have a better chance of showing up higher in local searches.
Digital Guider's web developers can help you create dedicated location-based pages for your website so that you can target more local customers.
Listing In Online Directories
If you want to get more people to know about your business, submitting your NAP to popular online directory sites and local listings is a great way to do it. People can easily find your business on platforms like Yelp and Yellow Pages, as well as Angie's List and local chambers of commerce websites. Ensure your business info is the same on all platforms to avoid confusion and ensure search engines know your business is reputable and important for local searches.
Local Business Schema Markup
Local business schema markup is a code that can be added to your website to give search engines structured information about your business. Local business schema markup allows search engines to understand and present your business information in local search results in a structured way.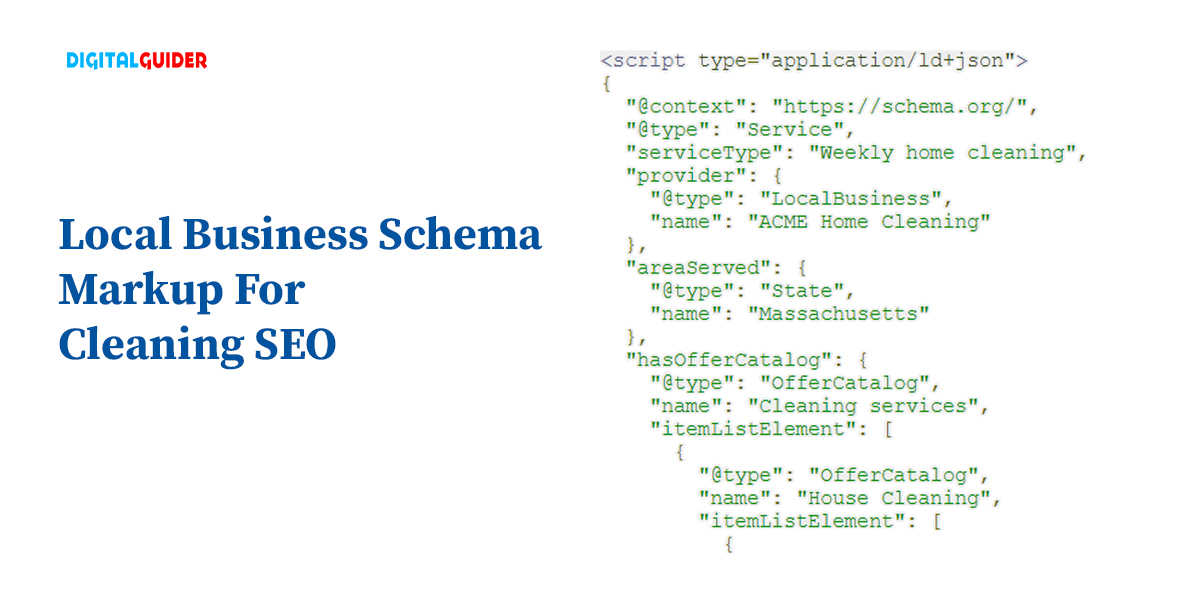 This information can include things like your address, your phone number, your operating hours, and your customer reviews. Using schema markup increases your chances of appearing at the top of local search results.
Targeted SEO for Cleaning Companies
SEO is an optimization technique that helps your cleaning service appear in top results with increased traffic, authority, brand awareness, and visibility. It's a great way to generate commercial cleaning leads, as when people find you on top of search results, it automatically creates trust for your service. If you are still wondering how to get clients for a cleaning business, then a cleaning service SEO campaign is your answer. As per BrightEdge, SEO drives 1000%+ more traffic to your website than any other method & is also a trusted source for many marketers to gain high-quality leads.
There are many SEO techniques you can implement for your lead generation; let's discuss a lesser-known optimization method that can increase your impression, credibility & authority on SERPs- FAQ schema implementation.
FAQ schema is the code you add to your website to indicate to search engine crawlers that the content is in the format of a question & answer. If the content is properly labeled, it means that the pages can *potentially* get rich snippets in your search results and might even show up in Google Assistant. Appearing in the rich snippet is a great strategy for Cleaning service SEO.
Include FAQ schema markup into your page's HTML. If you have a question that you want to answer, you can rephrase it in your answer. This will help Google understand your answers better and give you a better chance of winning a PAA placement on your page, improving SEO for cleaning company efforts.
Use Industry Specific Sites For Backlinks
An industry reference site is a website that provides authoritative information about a particular industry. To find industry reference sites, you can search for your target search queries to exclude direct competitors. These are some of the industry reference sites for cleaning service SEO :
HomeAdvisor

Yelp

Angie's List

Thumbtack

Better Business Beaureu

Houzz

Expertise

Porch
These sites are often free, although some may charge a fee. It is important to ensure that only the highest-ranking websites are included, as this will prevent your house cleaning business from being listed on sites already rewarding low-traffic sites.
Promote Your Business On Social Media
Utilizing the correct cleaning social media tactics can effectively acquire new clients and strengthen existing relationships. Although using social media for business purposes differs from personal use, the strategy is simpler than it may appear.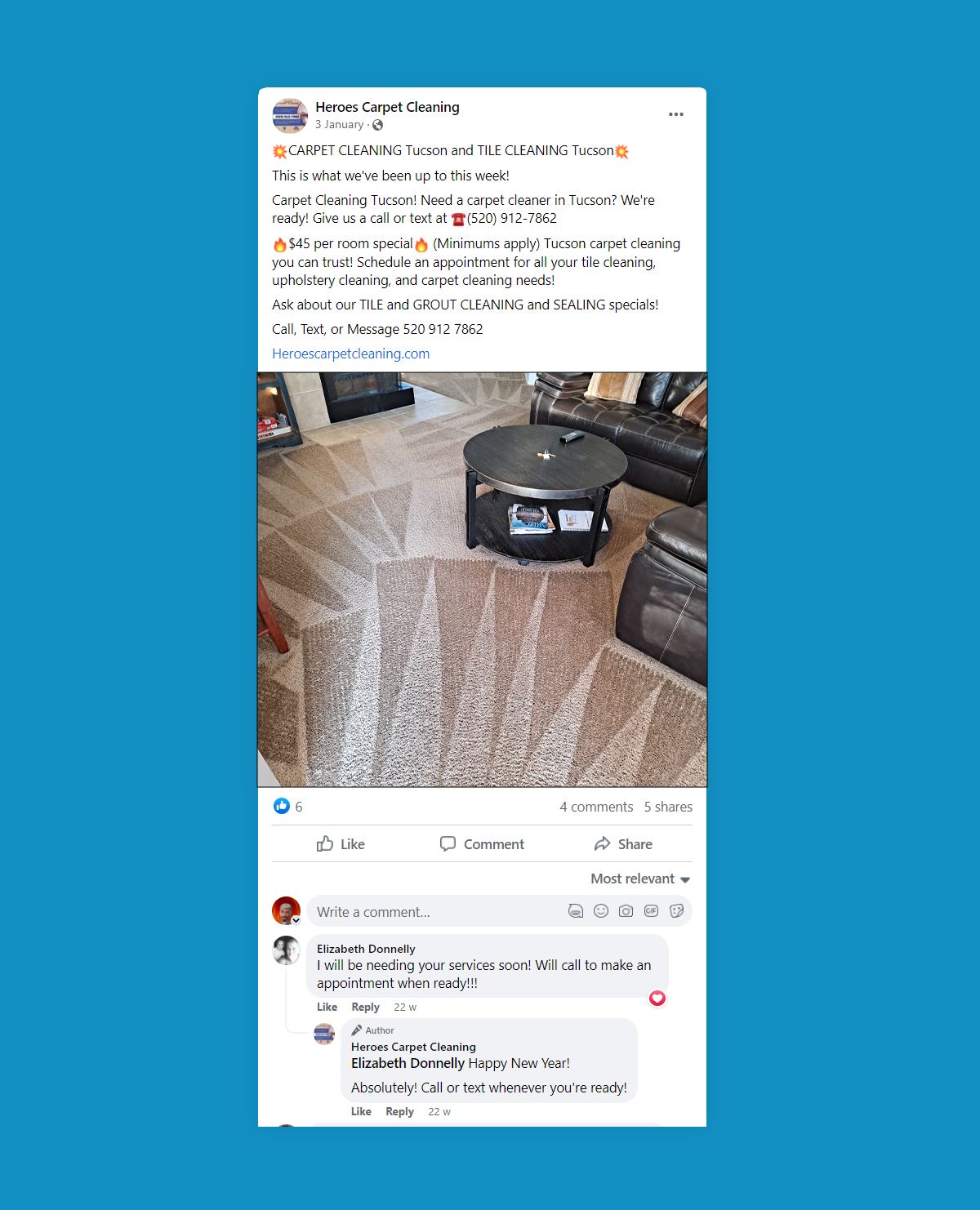 To begin, you can
Create hyper-relevant posts.

Create short videos that demonstrate the value of their work.

Encourage satisfied clients to write positive reviews.

Use hashtags to increase discoverability.

Utilize social media advertisements to generate quality leads.
However, being mindful of your posts' relevance to your audience is important. The content marketing team at Digital Guider can provide engaging content that is sure to convert into leads quickly.
Get More Reviews
If you want to get leads through online mediums, getting a lot of client reviews is a good idea. Reviews are not necessarily a ranking factor for cleaning service SEO, but they can help you get more commercial cleaning leads as they establish credibility & authority in your services.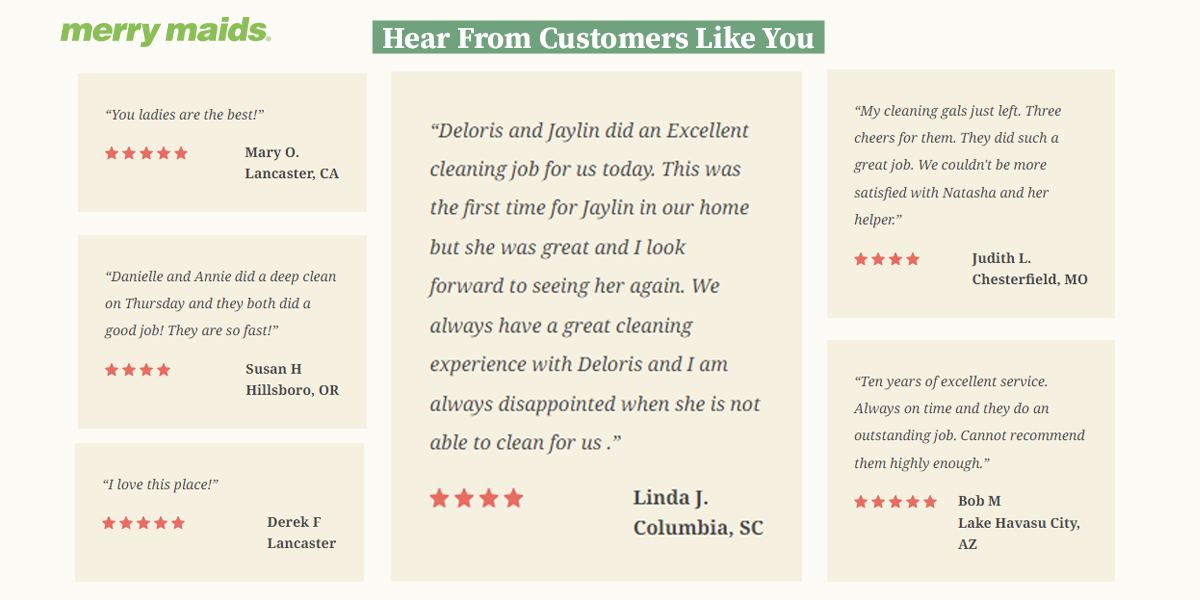 Plus, clients who leave reviews on different platforms can show up in Google's knowledge panel, which is the info boxes that show up when people search for things like people, places, or things.
Get More Appointments with SEO for Cleaning Company!
We hope now you have an answer to the question of how to get clients for a cleaning business. Running a cleaning service is not an easy task, and finding commercial cleaning leads when you don't have any marketing experience, plus operating your daily work, is much harder than you think. Digital Guider provides local SEO for cleaning companies to get more leads and revenue, & gain more online visibility.
Our cleaning service SEO team creates a specialized strategy for your business so that you can get more leads and calls for cleaning services. Collaborate with us to improve your online visibility and website ranking in SERP and boost conversions.
To start, write us at info@digitalguider.com
SEO For Cleaning Company FAQs