Real Estate Marketing
If you just stick to the old-school ways of getting real estate leads, you're missing out on many potential customers. Your clients are looking for "real estate agencies in [city]" or "real estate agents near me" online and then contacting these businesses. You must invest in a real estate marketing agency to ensure your listings are visible to people who want to see them. Our affordable real estate SEO services will help you:
Get featured ranking in the local 3-pack of your listing.

Attract a steady stream of qualified leads & call queries.

Closing sales with improved online visibility.

Ranking higher for your target location-based keyword.

Getting positive online reviews & ratings.
Attract actively searching leads with customized real estate digital marketing strategies. Book your free consultation call now! 
Think back to the last time you were considering making a purchase. You likely began your journey in the same way as many others: with a quick Google search. More than 97% of buyers used the Internet, even when searching for a home, and almost half of them ended up buying a home they found online. 
Nowadays, having a website is very common for any business, but if you are operating in a highly saturated market like real estate, simply having a website is not enough. To maximize your business growth & get discovered by potential buyers & sellers, you need a customized real estate marketing strategy for your business. 
As per NAR (National Association of Realtors), more than 3 million active real estate licenses exist in the U.S. This data clearly shows the standard of competition in the real estate industry. To grow your business in this situation, you need solid real estate marketing strategies to drive lead generation, help your business build its client base, and survive in a cut-throat niche.
Real estate marketing requires a lot of research, identification & execution of traditional & online marketing techniques. If you are looking for a holistic guide to lead generation methods, our blog – How To Get Real Estate Leads? —17 Tested & Winning Ways will surely help you. We have discussed all the best methods one can use to generate leads for the real estate business. 
In this guide, we will discuss how real estate agents/business owners can use the internet, real estate digital marketing & SEO to get on the first page of SERP to attract more clients & increase their online reputation. 
Before moving on to the need for SEO & strategies for the same, let's understand what SEO is for real estate agents. 
What Is Real Estate SEO?
Real estate SEO is a customized strategy for real estate agents that involves optimizing their online presence so renters and property owners who are looking for real estate listings on Google search for keywords like " realtor near me" and "real estate agents in (area/location)." 
SEO is the ultimate tool for any business website that wants to improve its online reputation to attract more customers. It will make your business stand out from your competitors & give you long-term benefits. Therefore it is crucial for real estate businesses to leverage SEO and gain highly qualified leads.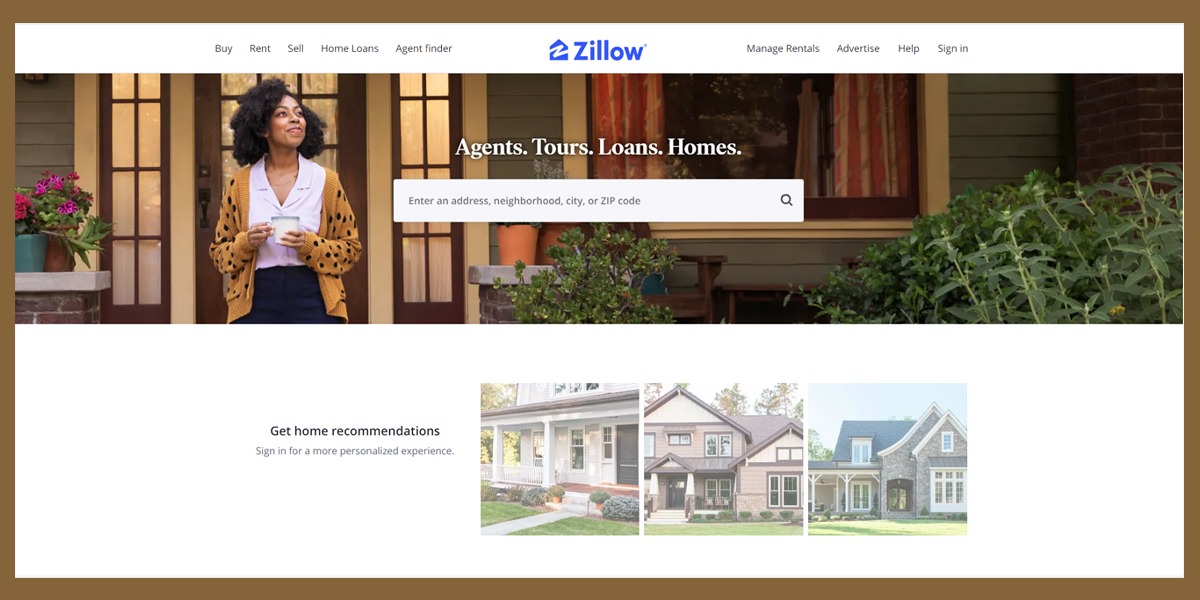 There are a lot of fancy languages out there regarding real estate SEO, but all it comes down to is showing up in search engines when someone is looking for help with buying or selling a property.
Why SEO for Realtors is Important?
We understand for growing, you are always looking for the best lead generation methods for your real estate business. This involves day & night of cold calling and spending heftily on listings, yielding no result. But what if you can generate the lead generation method with a strategic real estate SEO plan?
See the infographic below by NAR buyer & seller trends; 44% of buyers, before making any buying decisions, are looking online to find the best properties & further contacting the area's real estate agents. Suppose your real estate agent business is outside the first 20 search results. Are any potential buyers going to call you? Probably no.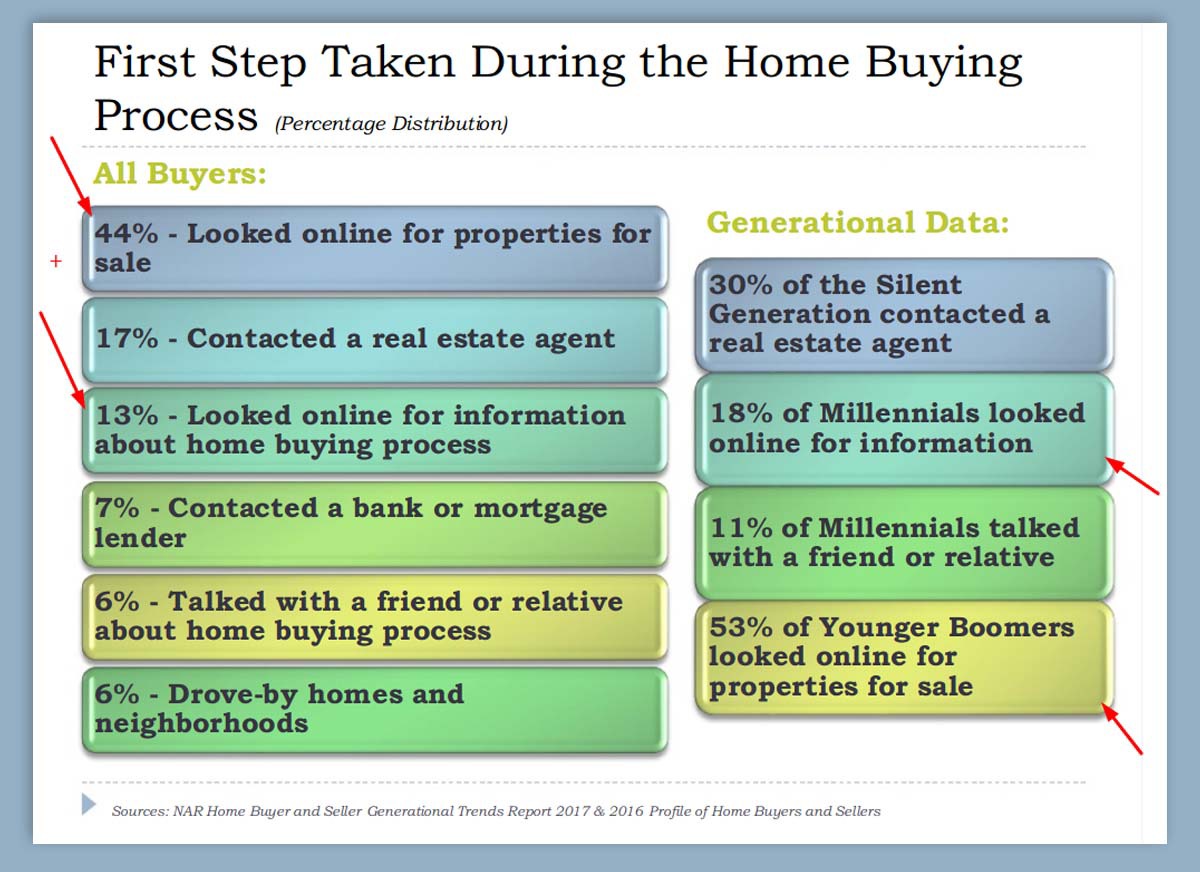 On the other hand, if your website is among the top 5 search results, imagine the potential calls & leads you will generate. SEO for realtors helps real estate agents like you get maximum results & hence generate more leads for you, so you don't have to waste your precious time cold calling all day; instead, with leads for SEO, you can focus on closing that leads.
Attract More Buyers
Potential buyers and sellers will likely see if your website is easy to find & navigate. This means more real estate listings, potential buyers, and an ever-growing business.
Boost Brand Awareness
SEO helps real estate agencies build brand awareness and establish themselves as industry experts. When your agency appears in search results for the right keywords, it strengthens your reputation as the go-to source for real estate advice.
Dominate Local Market
Local SEO helps real estate agents grow their online presence by capturing local prospects, building trust, and positioning themselves as the authority in their market.
Increased Lead Generation
Real estate SEO is necessary if you are an agent looking to get quality leads. You can draw in potential clients actively looking for real estate services.
5 Top Real Estate SEO Strategies For Agents
1. Keyword Research & Content Creation
The Keyword Research process provides insights into popular real estate search terms. By leveraging your competitors' data, including search volume, keyword complexity, and intent, you'll find the right keywords to focus on and rank for, as they promise the most actionable results from your target audience. Therefore concentrate on using keywords that match your user's search intent & also fulfill your business growth.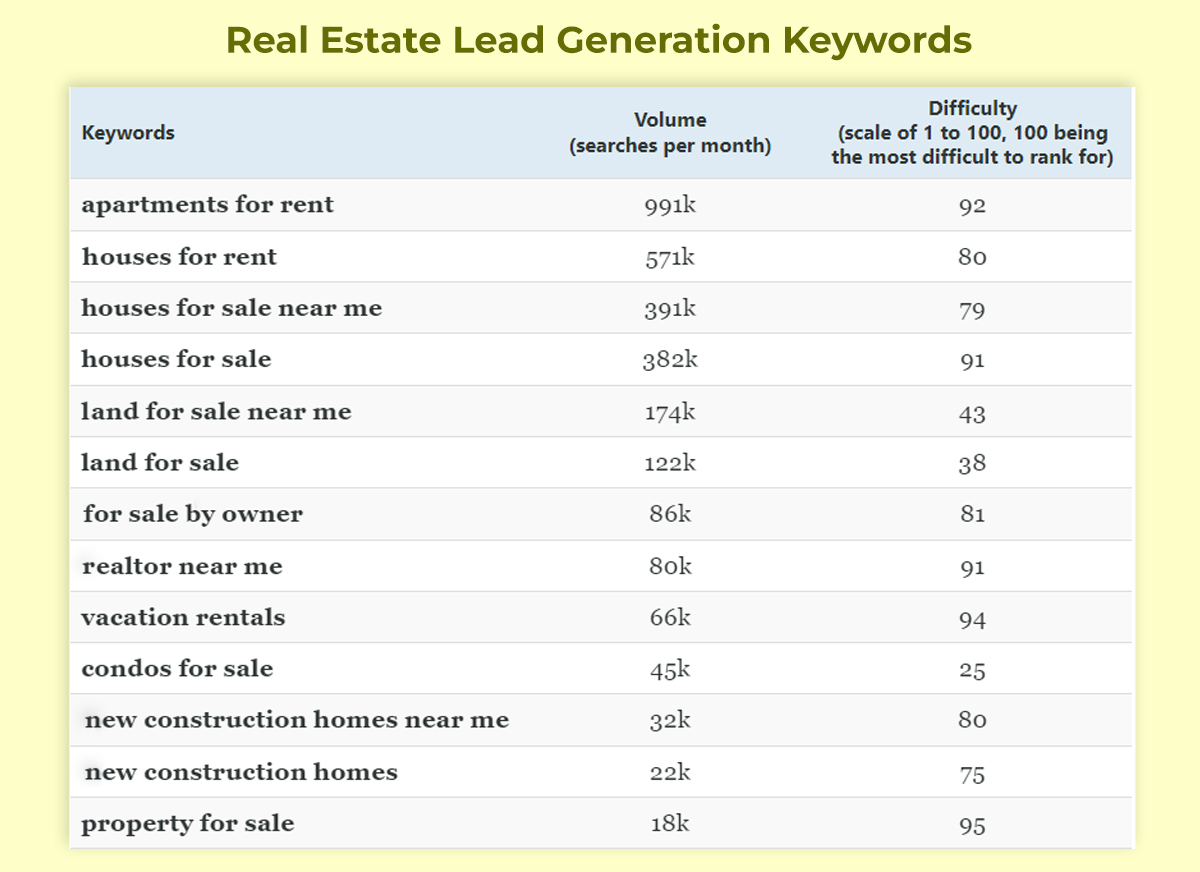 Keywords are the building blocks of SEO that dictate what content to optimize and how to increase organic traffic. Once you've got all the keywords for your real estate SEO strategy, write content that's high quality, engaging, and focused on those keywords, answer common questions, give valuable advice, and provide solutions to what potential clients need.
2. Local SEO & GBP Optimization
Real estate is all about location, so it's no surprise that real estate SEO should be as local as possible. After all, most people will be searching for a property in a particular town, city, or area, especially when they're close to making a purchase. Plus, Google loves giving results to users based on their location, so making sure your content is as local as possible is critical.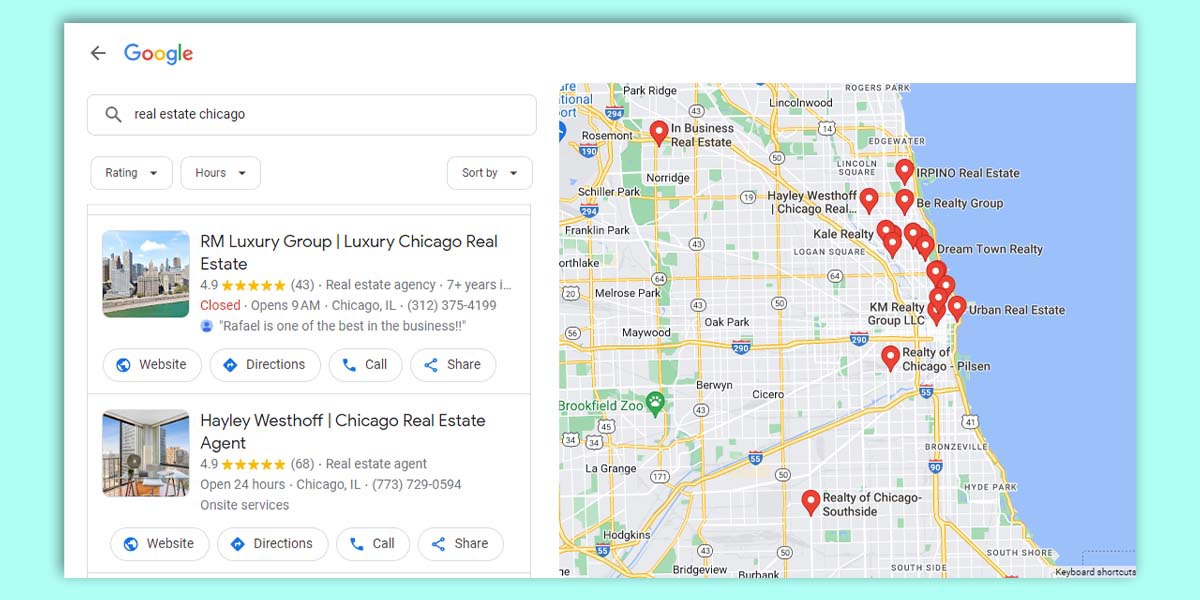 If you're doing local SEO, one of the most important things you'll need to do is create a Google Business Profile page and optimize your GBP profile. Your GBP profile gives Google access to your address, hours of operation, reviews, and what services you offer.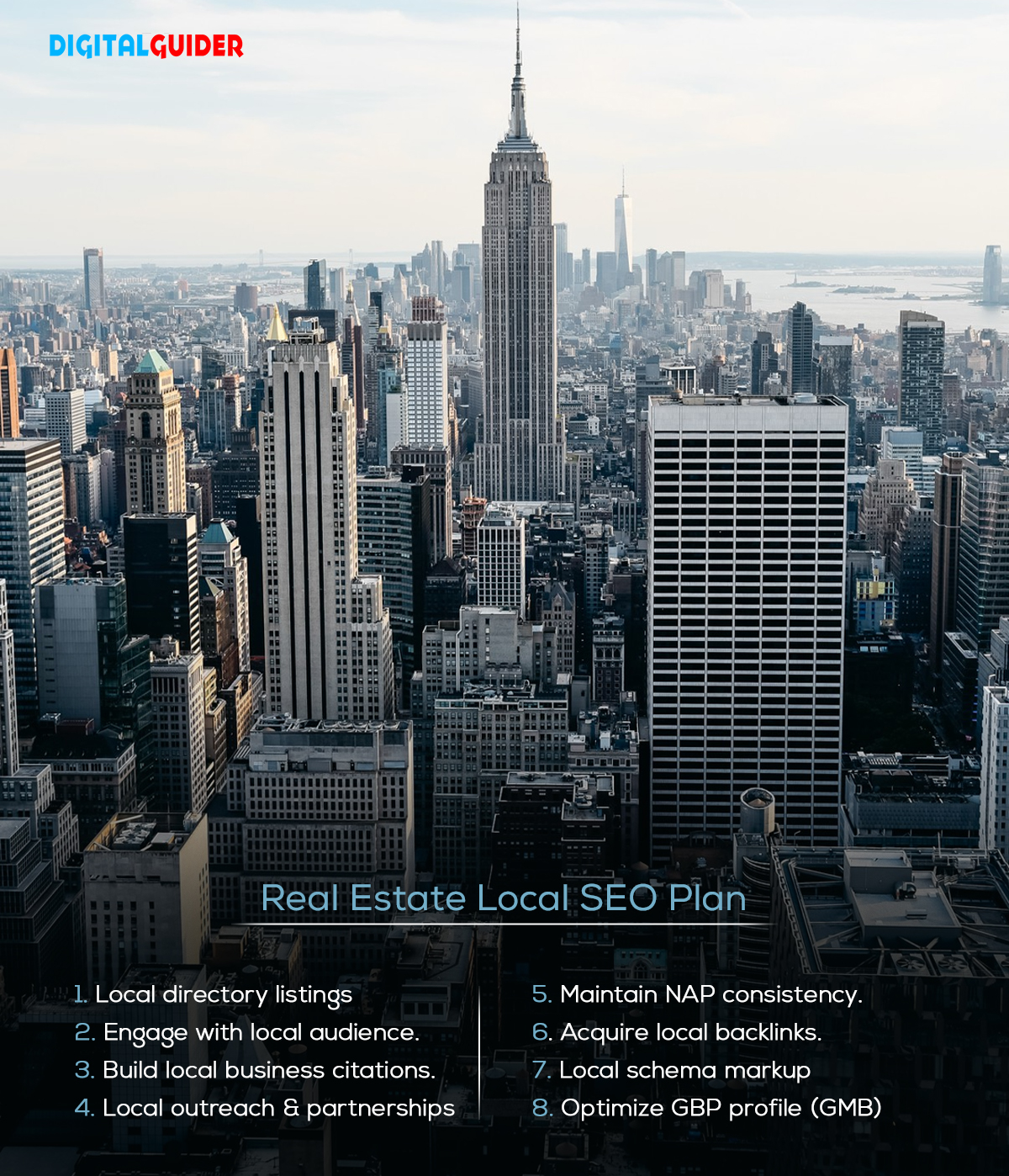 3. Website Optimization
If you want success from a real estate marketing campaign, you must ensure your website is ready to appear at the top of Google searches. Google's search engine looks at your site to determine what value it provides to users, so make sure your website's meta description, title, header tags, and other technical SEO factors are up to date. 
Plus, ensure it's responsive to all devices, especially phones since most potential clients will search from their phones. An optimized site will also give you a featured spot when people zero-click on search terms. It'll also give you a shout-out when someone uses Alexa or Google Assistant – but you'll need to ensure your website is optimized for voice searches.
4. Real Estate Video SEO
Creating and optimizing video content is the simplest way to generate leads & improve your online visibility.
Here are some tips to help you out:
Start and optimize a YouTube channel,

Upload videos regularly,

Share your videos on your website and other social media platforms, and

Run live streams on platforms like Facebook and YouTube to reach a bigger audience.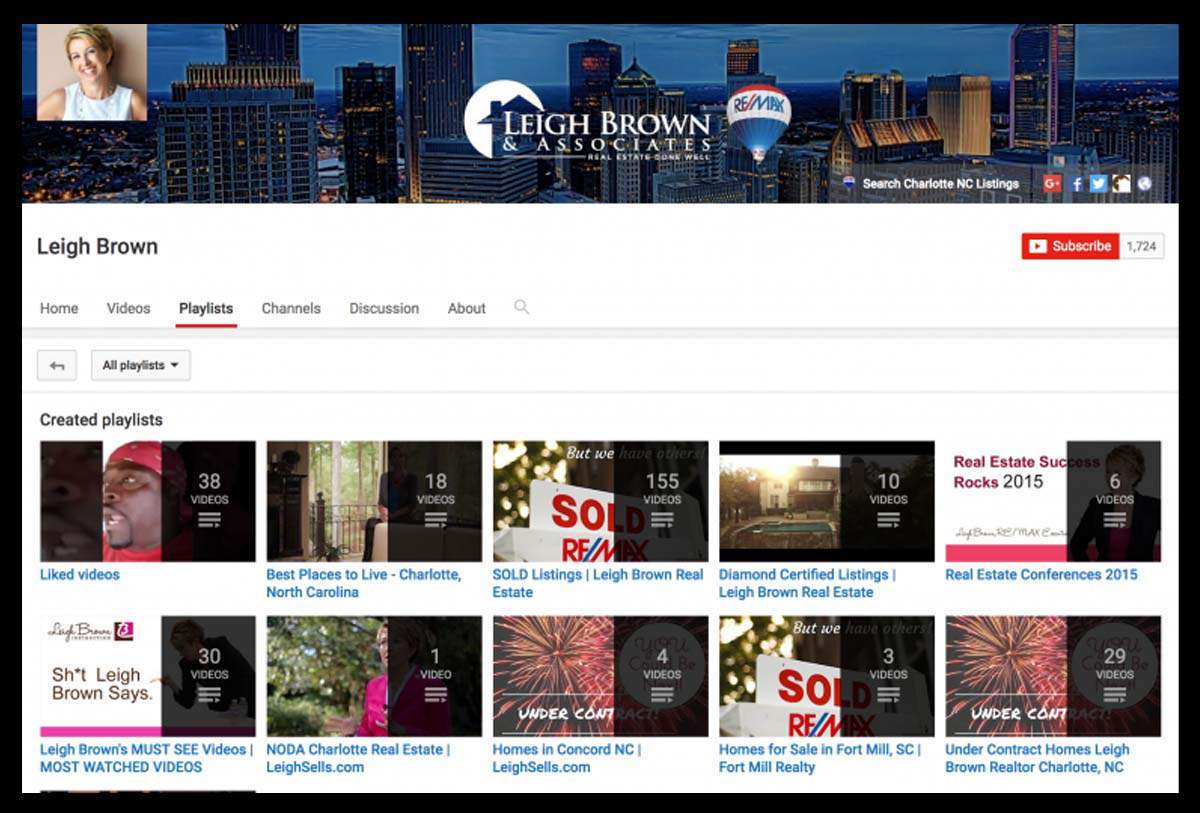 You can create video content featuring open house videos, Q&A live streams and virtual tours of the properties. The video content can then be used to create additional content to be shared on social media platforms and your blog, allowing you to optimize it in various ways. Ensure that your video content is optimized for local search engines.
Include geo-targeted keyword phrases in headlines, descriptions, and hashtags. Use social media platforms to amplify your content reach. Platforms like Facebook, Instagram, YouTube, and Pinterest are the most effective platforms for your real estate listings.
5. External linking Strategy
Backlinking is how search engines calculate the number of other websites linking to yours. A backlink strategy is one of the most critical aspects of real estate website SEO. This will boost your website's authority, improving your rankings over time. Link building is also a great source of referral traffic. They help to drive more website visitors and ultimately lead to more potential buyers or listings. Some popular websites you can use for backlinking-
Realtor.com

Trulia

Redfin

Bing Places

Yelp

 Zillow
These websites have strong domain authority and can offer valuable backlinks to enhance your real estate website's search engine optimization (SEO). Don't forget to create quality content and engage with these platforms to get the most out of backlinking.
Real Estate Marketing Agency- Get More Calls, Leads & Clients!
Real estate digital marketing is one of the most effective ways to gain an edge over your competitors and a proven way to attract more local leads. By following the SEO tips and tricks in this guide, you can increase your chances of appearing higher on search results pages and increase the visibility of your website in search engines to generate more leads.
But SEO is a very tricky game, as Google updates its algorithm almost every day, & if you don't have the expertise & experience to deal with that, things can go very wrong for your online visibility. But don't worry; Digital Guider is here to help you. Our customizable real estate SEO services will help you get higher rankings, more calls, & sell more properties. 
Write to us at info@digitalguider.com to get started on your growth journey. 
Real Estate SEO Services- FAQs