Daycare SEO Services
Reach More Parents And Increase Your Enrollment Rates
Getting more kids to join your daycare is more challenging if you still rely on old-school marketing services. A strong online presence for your daycare business is important. We make your daycare center website/listing rank higher on search engines, so more parents can find you when searching for "daycare near me." This can lead to increased enrollments and more revenue for your business. Our SEO service for the daycare center will help you in:
Driving more parents to your daycare by ranking in local searches.

Building trust with parents with a positive online brand image.

Getting more enrollments & generate more revenue.

Increased online business visibility.
Generate visits and appointments with daycare SEO services.
Running a daycare is not just about providing a safe and nurturing environment for children; it's also about connecting with families searching for the perfect place for their little ones to grow and learn.
Let's say you're a busy parent juggling work, family, and everything in between. You need a fast and easy way to find the best daycare for your little one. That's where the SEO for daycares will help you. With just a few simple taps on your smartphone or laptop, parents can access many daycare options at their fingertips. The internet has opened up a whole new world of possibilities for parents looking for the best daycare centers in town.
So, how can you bring the parent's attention to your daycare? The simple answer is daycare SEO techniques.
What Is Daycare SEO?
SEO for daycares is a set of techniques designed to increase the visibility of a website on Google to generate more organic traffic to your business website. The primary objective of SEO strategy is to meet users' search requirements by producing relevant, authoritative content and providing an optimal user experience.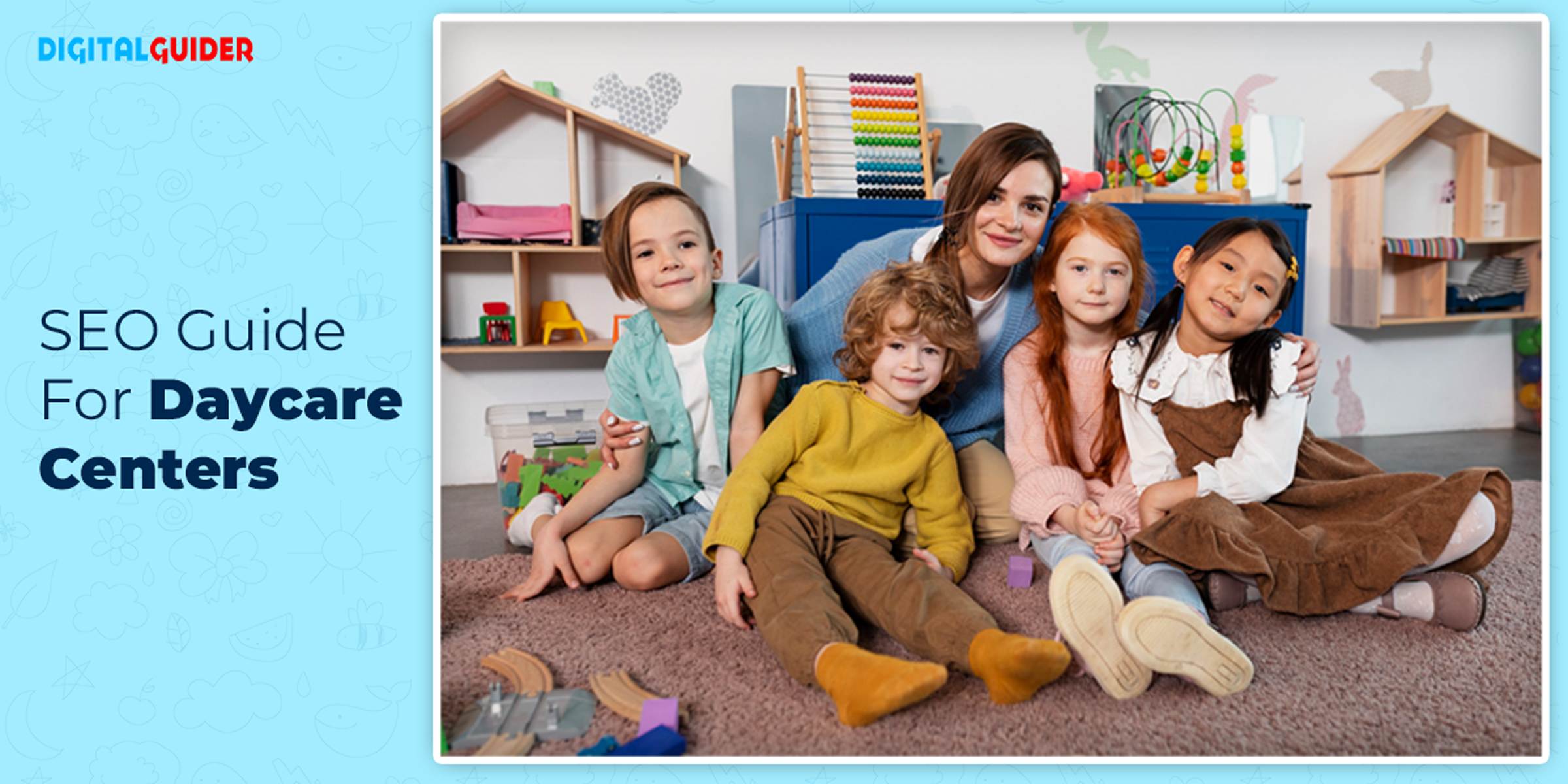 SEO will help your daycare in:
When your site shows up higher in search engine results, more parents will click on your site, check out what you offer, and reach out to you for more info or to book an appointment. This means parents are likelier to click on your website, explore your offerings, and contact you for more information or to schedule a visit.
Expanding your daycare's reach.
When your daycare center's online presence grows through tailored SEO strategies for daycare, more parents will recognize your brand. A consistent presence on SERPs and local directories builds trust and credibility. When parents recognize your brand, they'll be more likely to refer and recommend you to other parents. This, in turn, increases the reach of your daycare center.
Attracting targeted traffic
SEO allows you to drive high-quality traffic to your site. When you optimize your content with the right keywords and local data, you can ensure the parents actively looking for daycare services near them will contact you. This high-quality traffic will likely turn into inquiries or registrations at your daycare center.
How To Get More Leads From SEO For Daycares?
With so many daycares online, claiming a solid brand identity and attracting more parents to your particular center can take time and effort. Here are the best tips for improving your daycare website's SEO:
1. Optimize Your GBP Listing To Get More Leads.
One of the most important things you can do for your daycare is to build your local SEO presence. Parents in your area will be interested in using your facility, so you want to ensure they can find it first. If you want your daycare to appear in local search results, you must create & optimize your GBP listing. This listing will show up when users type in terms of where they live or where they're looking for a daycare. For example, if users search "Daycare Center in Columbus" or "Daycare near me," they will see a box full of local listings. This feature is known as a local 3-pack.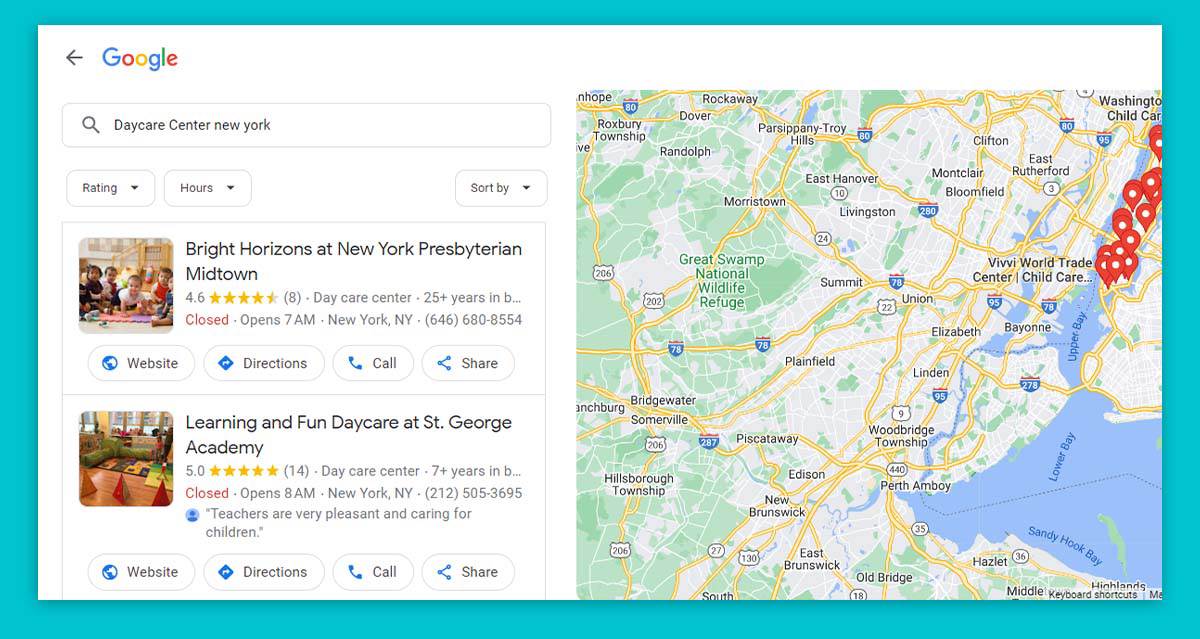 Here are some ways you can make the most of your business listing on Google:
Ensure all the information is accurate and current, including your daycare center's name, address, phone number, and website URL.

Choose the most relevant category for your daycare center to help Google understand your business.

Add high-quality photos of your daycare center, showcasing the facility, classrooms, outdoor areas, and happy children engaged in activities.

Encourage parents to leave positive reviews on your GBP listing to improve your reputation and attract more potential clients.
2. Keyword Research For Daycare SEO.
When people search for daycares, they use specific keywords in the search box to find what they're looking for. If you want your business to appear in related searches, you need an optimized website for the right keywords. Consider parents' questions or concerns when searching for daycare options. Use keywords like "safe daycare center," "educational curriculum for preschoolers," or "low teacher-to-student ratio."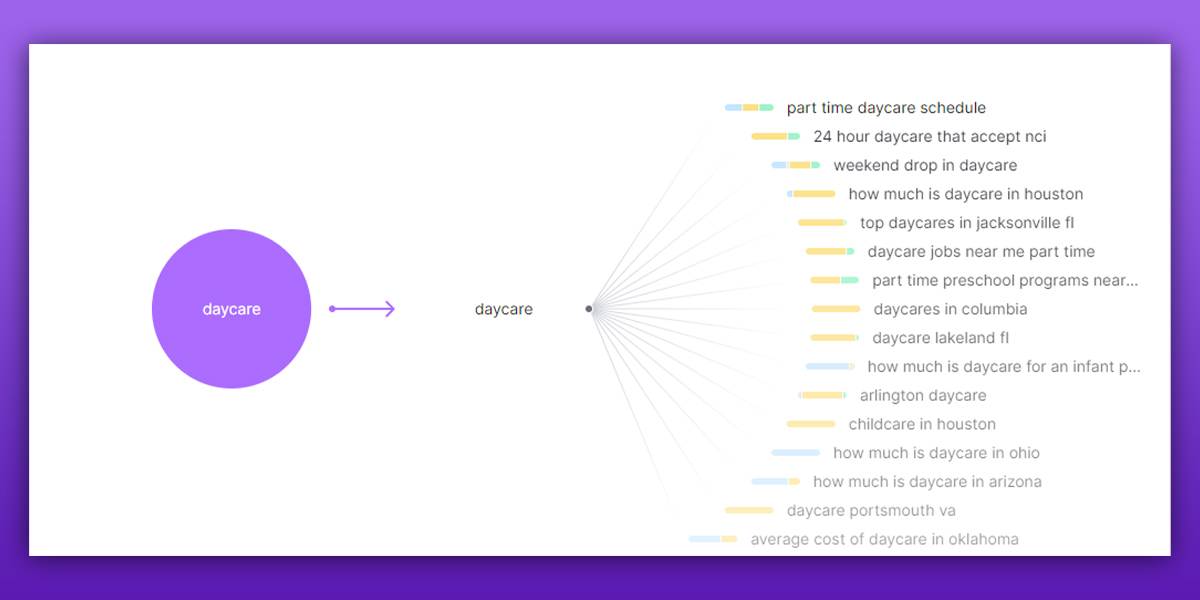 Remember that the aim is to find relevant keywords and have a good mix of search activity and competition. Look for keywords that match your daycare's offerings, where you are located, and who you're trying to reach. This will help you create better content for your website and boost your search engine rankings.
3. Create Engaging & Informative Content
If you want to boost your daycare center's SEO, one of the best things you can do is create engaging content and post it regularly on your website. Think about it this way: if a parent found your website online, but your page didn't have any info about your center or any content at all, why would they choose your business? On the other hand, if you blog regularly, more parents will find you. This will help your business establish yourself as a leader in your industry. Try to add relevant keywords naturally in your content.
4. Optimize Your Website for Daycare SEO
It is essential to pay attention to the technical aspects of a website to achieve high rankings on Google. This includes optimizing the content on the homepage and category sub-pages. Here are some ways you can technically optimize your website.
 Include relevant keywords and locations in page titles

Write compelling meta descriptions that entice parents to click through your website from search engine results.

Ensure your website is fully responsive and provides a seamless experience across various devices.

Optimize images, minify CSS and JavaScript, and use caching to improve site loading speed.

Create and submit an XML sitemap.

Optimize for local searches by including your daycare center's name, address, and phone number on every page.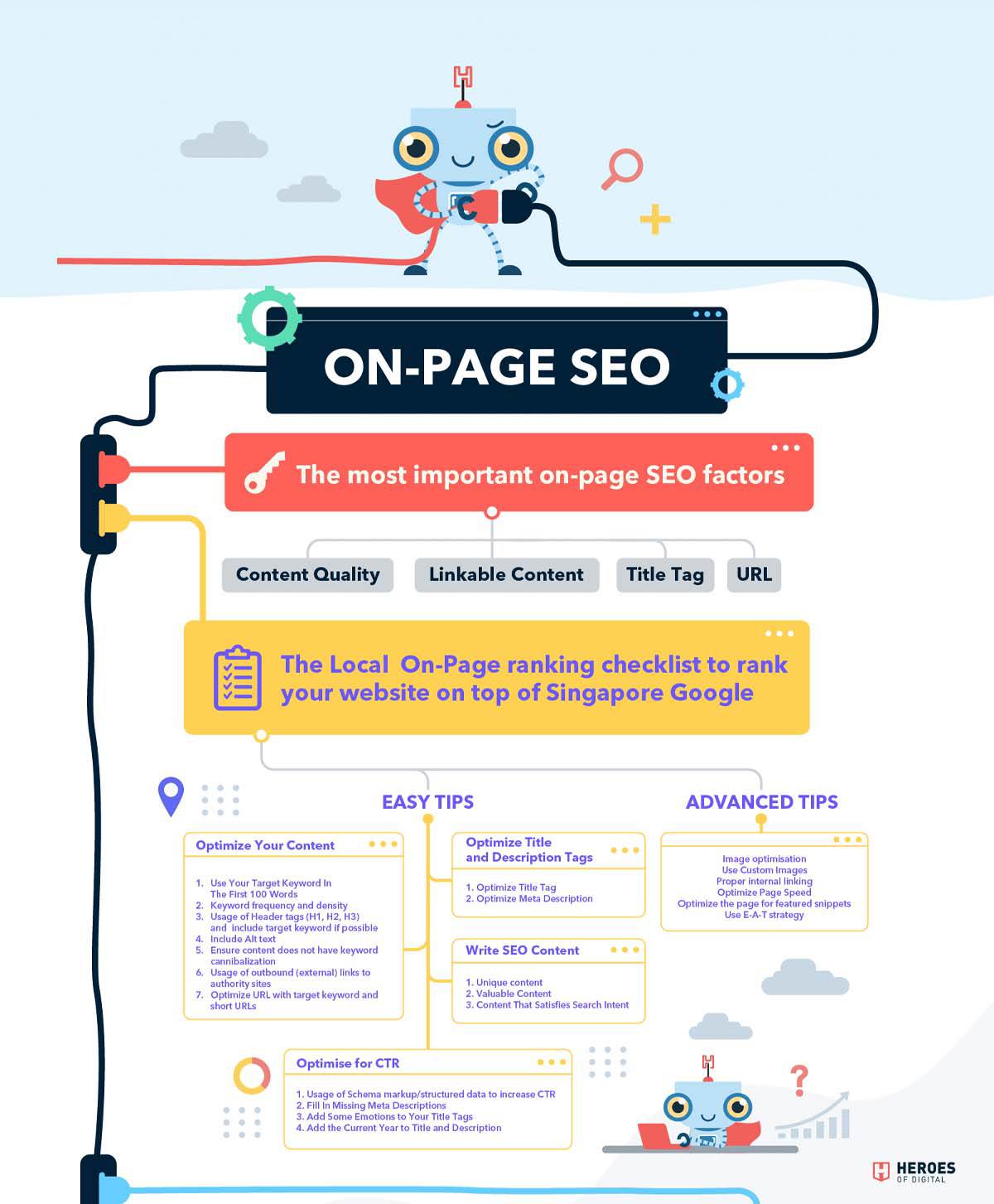 5. Linkbuilding Strategy
Google and other search engines take the number and quality of links to your website as a sign of its authority and relevance. By getting good backlinks from popular daycare websites, you can increase your visibility in SERPs and get higher rankings. When potential parents see that your website is linked to well-known and respected websites, it instills confidence in your brand and increases their trust in your services. Some of the websites you can use for Daycare off-page SEO strategies –
Yelp

Yahoo Local

Yellow pages

Parenting.com

Parents Magazine

Daycare.com

Childcare directory

Local chamber of commerce or business associations
While search engine algorithms evolve over time, the value of quality backlinks remains the same. Developing a robust backlink profile helps your daycare center maintain its online presence and organic search rankings.
6. Utilize Social media for Daycare SEO
Although social media signals don't directly affect search engine rankings, social media accounts and content appear in search results. Social media profiles that are active and optimized can improve your online visibility, increase your chances of showing up in search results and help create a cohesive and powerful online presence.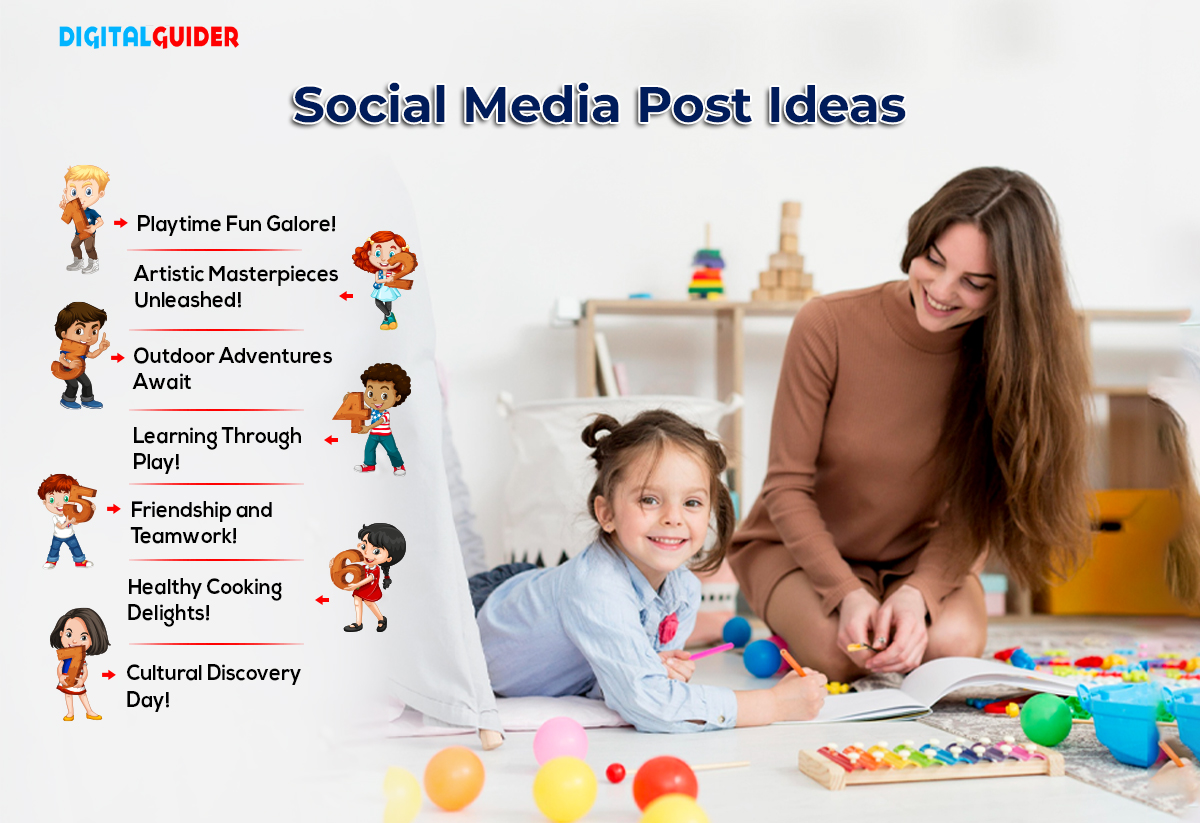 Social media is an excellent way to tell parents how great your daycare center is. When parents share their experiences on social, it reaches a broader audience and can potentially bring in new parents. Encourage and engage with user-created content to increase referrals and social proof to attract more parents.
Get Daycare SEO Service To Increase Admissions, Leads & Revenue
As more and more parents turn to the internet to find the best childcare, you must ensure you're standing out from the crowd. We understand that it is not easy to put effort into your marketing as you have your hands full of little ones. But we have a solution for you.
We are here to help you optimize your Daycare for greater online visibility and increased revenue. Our Daycare SEO Services are designed to help you stand out among the competition by increasing the visibility of your website on search engines. Our experienced team of SEO professionals will create a tailored strategy to ensure your website ranks higher in search engine results. This will increase website traffic, inquiries, and enrollments, increasing your Daycare's revenue.
Write us at info@digitalguider.com to learn more about our SEO strategies.