SEO for Furniture Stores
Your ideal customer goes to Google and types something like "Furniture stores near me." Nowadays, people search the internet for furniture stores and products or compare prices. Bring attention to your store through a search engine. Furniture marketing is the best investment you can make for your business growth and become a go-to destination for customers looking for furniture.
Whether you're just a small storefront and online store or one of the big furniture companies looking for the best way to sell furniture online, Digital Guider's affordable digital marketing & SEO services will-
Rank for product-based searches.

Get a featured spot in

GMB listings

.

Increased online visibility.

Get more traffic, leads, queries & sales.
Let us help you rank higher and be seen by the right people. Get our marketing services today!
In this digital age, almost everything is on the internet. People use the internet to find furniture stores and products or compare prices. Your furniture stores must leverage furniture advertisement ideas for your business growth. Whether you're a sofa business owner, a kitchen appliance retailer, or an online seller of outdoor furniture, improving search engine rankings and website traffic is essential for your business revenue. But how do you improve the quality and number of visitors to your website and offline store? That's where effective digital marketing for furniture business can help you increase your sales online.
Let's see how you can use different marketing & advertising methods to sell more of your furniture pieces.
What Is Furniture Marketing?
Furniture store marketing is the process of improving the visibility and ranking of a website that offers furniture or furniture-related services in Google searches. The purpose of online marketing is to draw in prospective customers who are actively looking for furniture-related products or services on the Internet. Furniture businesses can increase their chances of ranking higher in SERPs by optimizing the business's overall online presence, the website's structure, content, and other elements, thus increasing the chances of users visiting the website/ store, whatever is your end goal.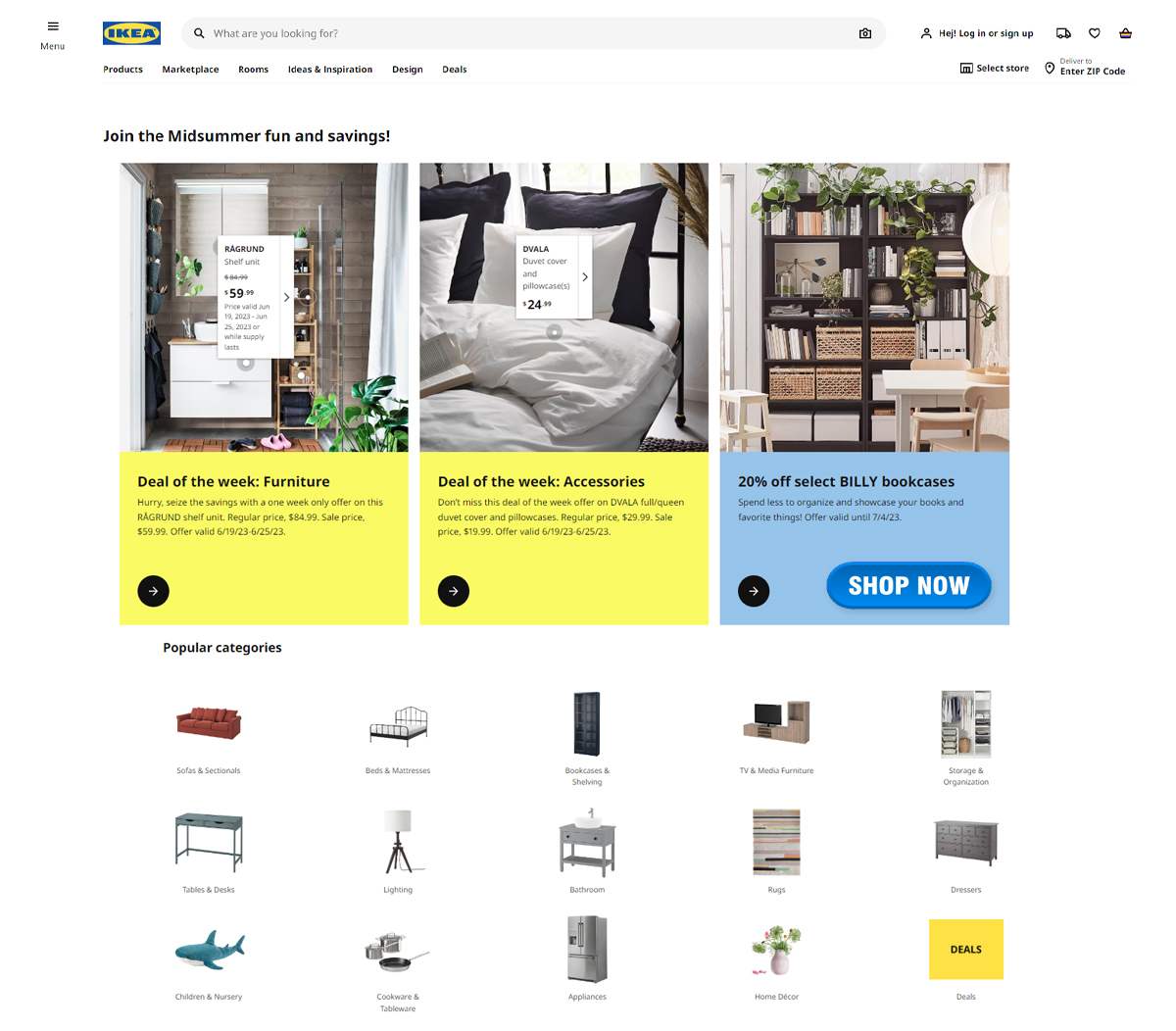 Is SEO for Furniture Stores Important?
| Brand Credibility | Capture Niche Markets |
| --- | --- |
| Your brand's ranking in the top search results increases your authority and credibility, positively affecting customer perception and engagement. | Optimizing for long-tail keywords, such as "mid-century modern wooden coffee table," lets you target specific customers and markets that might have less competition. |
| Enhanced User Engagement | Outrank Competition |
| With furniture store marketing, you can increase user engagement, prompting visitors to investigate your products and spend longer on your website. | Stand out from competitors by highlighting your furniture products' unique features, designs, or materials, capturing a larger online market share. |
Best Strategies For Furniture Marketing
Planning & executing a furniture advertisement campaign isn't just for anyone. It takes a lot of strategy and hard work to get the results you want for your business. Here's what you need to know to start digital marketing for furniture business.
1. Keyword Research
Keyword selection for any campaign is based on the following:
What are you selling?

Who are you selling to?

What demographics do you want your target audience to be?
To increase your furniture store marketing efforts, you'll need to find the right keywords related to your company and products. Understanding the language your potential customers use to search for furniture will help you optimize your site to target those keywords and improve your ranking on SERPs.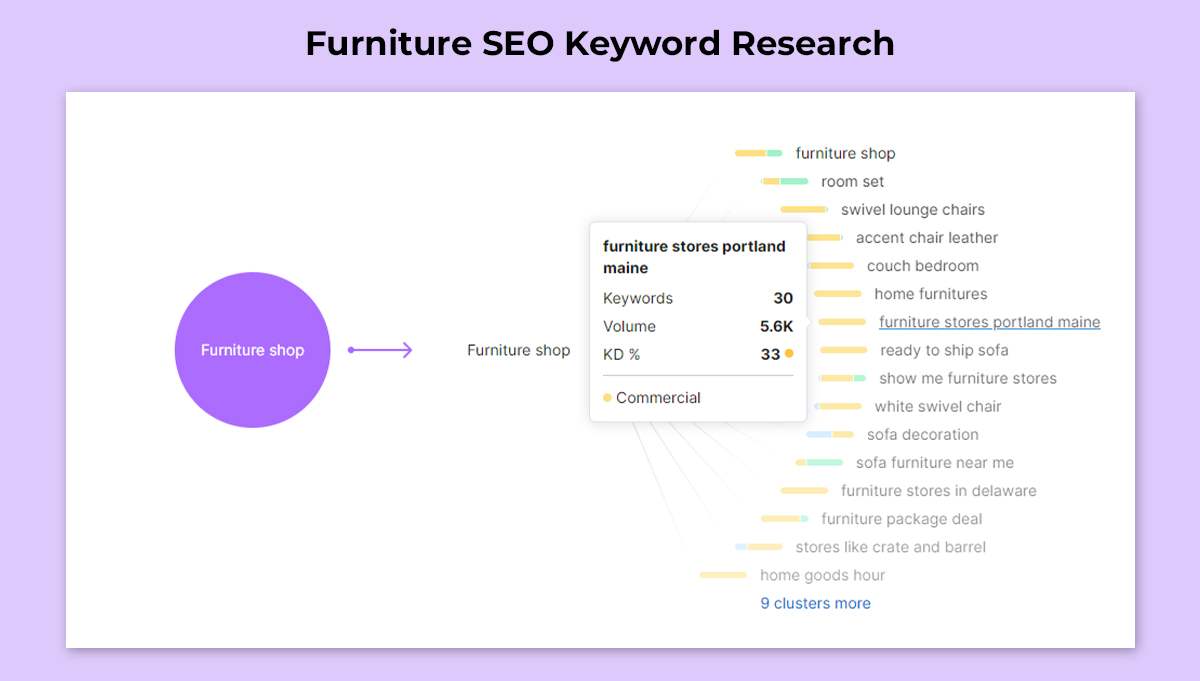 2. Product Page Optimization
Online marketing is a great way to get your website to talk and find the people who want what you're selling. Most furniture stores will have similar products or even the same brand, so you'll need to figure out how to make your store stand out. That's where product page optimization comes in.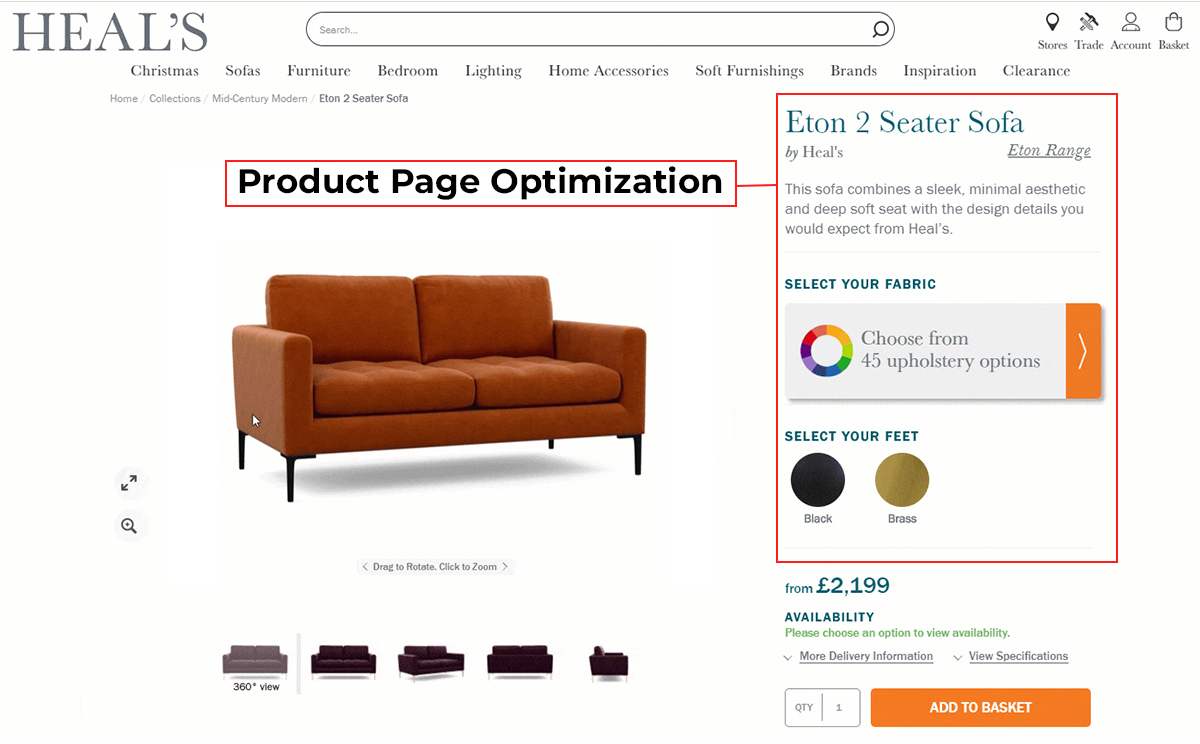 You can make your product pages more effective by:
Writing high-quality product descriptions that are both keyword-rich and contain valuable information about your products;   

Including high-quality product photos on your product pages;  

Add benefits sections to your product pages so potential customers can easily find the information they want.
Ensure your product pages are as detailed as possible, with great images and customer reviews, and responsive for every device. Optimize the page URL and product title with the right keywords.
3. Engaging Content Creation
Consider who you're trying to reach with your furniture advertisement campaigns and ensure it's informative and exciting.  Your marketing content should be relevant and comprehensive. You should include keywords related to your products and services to facilitate search engine crawlers' ability to find your business online. Other types of content on your website, such as metadata, alt text, captions, and images, should also have the keyword in them. Having informational & engaging content will help in increasing your website reach. 
4. Website Technical Optimization
 Furniture eCommerce sites usually contain thousands of pages with several products, so it is important to fix all the pages technically. You may be tempted to neglect this as it needs some technical efforts, but technical optimization is crucial for SEO for furniture stores and plays a vital role in organic traffic. You may have the most detailed, helpful, and written website content, but if your website is not technically optimized, everything is quite literally a waste, as few people will see if your website doesn't get crawled by search engines. Consider these best practices for technical SEO success:
Use HTTPS

Ensure that only a single version of your website is accessible to users and search engines.

Improve your page speed.

Implement structured data.

Find & fix duplicate content issues.

Fix broken pages.
Tackling technical aspects is challenging if you are unfamiliar with the whole process. Hiring an experienced marketing company like Digital Guider is advisable to address the areas where you fall short. 
5. Off-page optimization
Now, you have optimized your website for the best. Yet, getting a higher ranking takes time and effort. It is because you didn't focus on optimization outside of the page. Off-page SEO is valuable since search engines value content, performance, and outside sources when ranking pages.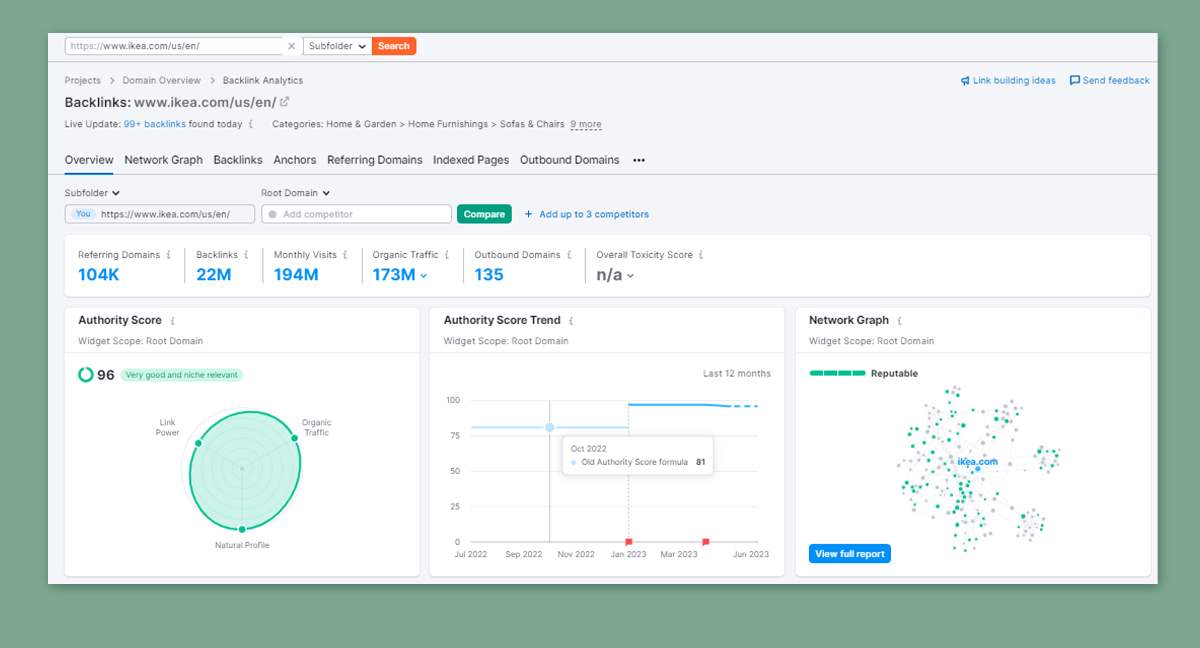 Focus on building thematic links on high authority websites to increase your furniture website's D.A. It gives your audience a new means of finding you and creates more trust between your business and Google.
6. Local SEO For Furniture Businesses
Increasing foot traffic to your stores is crucial as it costs local furniture shops enormous amounts of money to transport huge pieces of furniture. Therefore, it is wise that you target local customers first. To ensure that locals see your products, you need a local SEO strategy as a furniture retailer. The greater your local reputation, the more likely consumers will choose you as their furniture retailer when they type in their queries like, " furniture store in ( your city/area).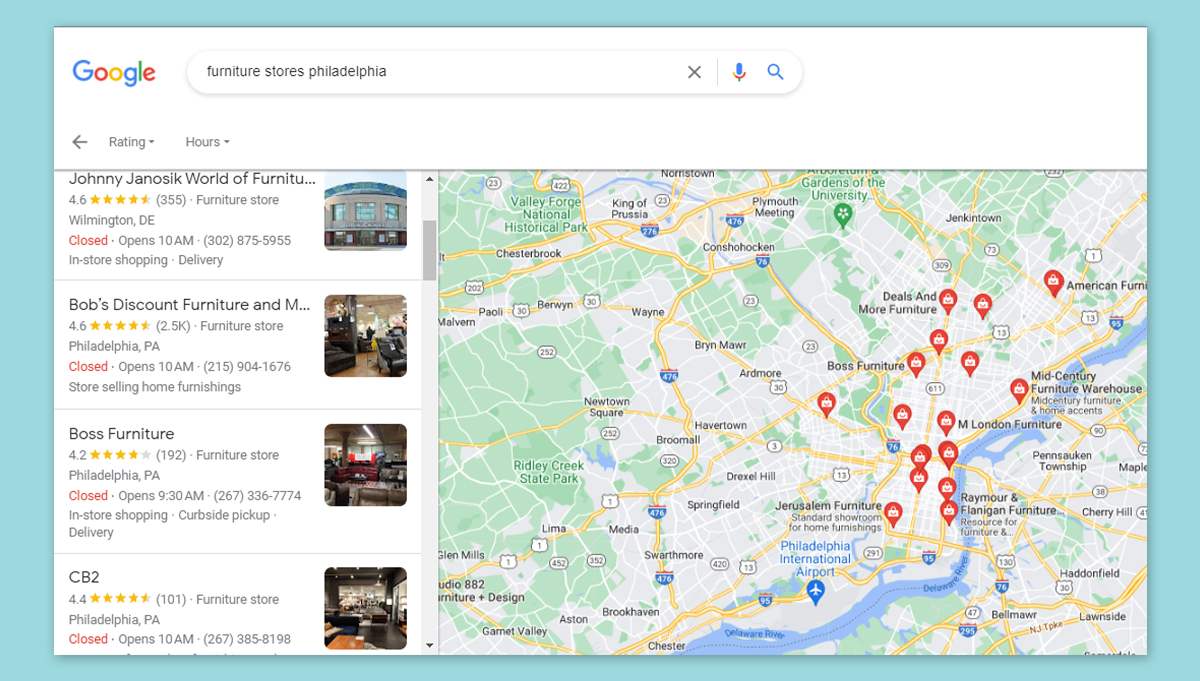 You must optimize your Google business profile to have a featured listing in the local 3-pack for more leads. Digital Guider can help you improve your local web presence and establish yourself as the best in your community by using techniques that will work in your favor. 
7. Use Social Media To Best Use
You can't deny that social media is a preferred tool for your clients if you are in the mattress or furniture industry. While they might not be actively purchasing on Facebook, Instagram, or other social media sites, they spend time there to learn more, read reviews, get inspired, and consider their local shopping choices. It might be difficult for people to picture how certain furniture would look in their houses. So, you can include virtual 3D visualization tools in your website and link to them on your social media platforms.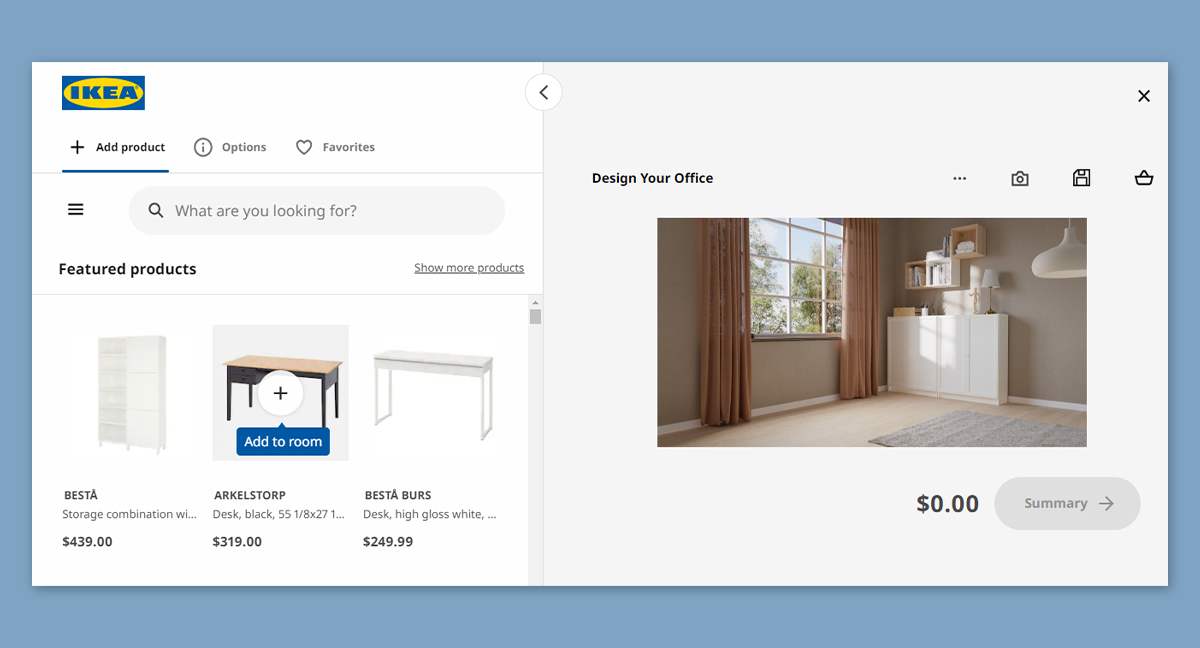 Stay consistent with seeing how your audience will respond. We understand staying consistent on social media while managing your business operations takes work; you can always hire social media experts for social media strategy for your company.
Generate More Sales with Furniture Marketing Services!
Digital marketing for furniture business can significantly change your company's revenue growth. The more efforts you take to boost your visibility and traffic, the more likely you are to outperform your local competition and see a boost in your store's online and offline sales. If your furniture store wants to take its marketing strategy to the next level, Digital Guider is here to help.
Our digital marketing & SEO strategies will help you increase your ranking, online reputation, and ROI with affordable packages.
Furniture SEO FAQ