SEO For Photographers
Grow Your Photography Business Today!
Struggling to attract more clients to your photography business? Whether you're just starting out or have been capturing special moments for clients for years, SEO is a surefire way to drive more business for your photography business. With our affordable SEO services for photographers, you will:
Attract leads actively searching for photography services.

Increase brand visibility & client acquisition rate.

Appear in "near me searches" in the local market.

Establish your brand as a trusted authority in the industry.

Help a reader view you as an industry leader who they can trust.

Improve customer satisfaction & get positive reviews and ratings.
Schedule a free call today.
You have an excellent eye for capturing things, people, and stories with your camera. But the truth is, those gorgeous pics won't do you much good if nobody can find them! That's where search engine optimization comes in – and don't think it's as complicated as it seems. Just as you edit your photographs to look more appealing, you also need to optimize your website for marketing photography business & capture more attention on the web. 
In this guide, we will discuss photography marketing ideas and how to use effective strategies for your benefit. Let's first start with knowing about search engine optimization techniques.  
What Is SEO For Wedding Photographers?
Search engine optimization for any photographer is a set of optimization strategies and techniques to improve the online visibility of your photography website and content in search engines like Google, Bing, and Yahoo.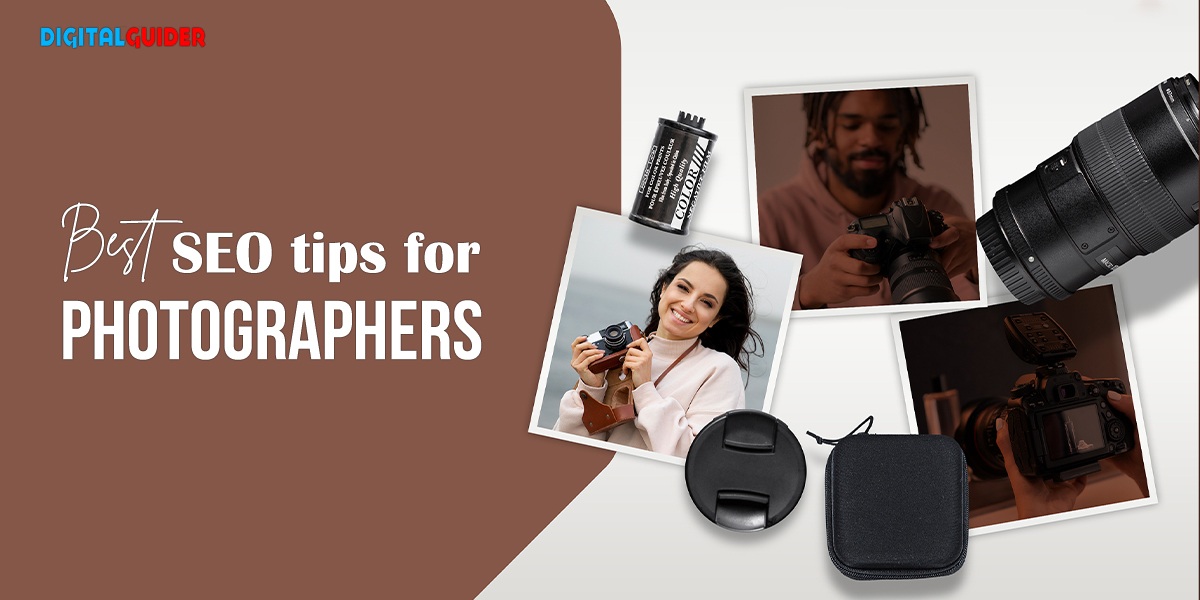 A targeted SEO campaign will make your website more visible and attractive to people searching for photography services, whether it's for weddings, portraits, events, or any other photography niche.
Why SEO Services For Photographers is crucial?
| Get more bookings | Beat the Competition |
| --- | --- |
| SEO ensures your photography business shows up in the top results when people search for photographers near or in your area. That means more chances for people to book with you. | There are lots of photographers out there, right? Marketing photography services will help you stand out from the pack. When potential clients search for a photographer, you want them to find you first, not your competitors. |
| Become a Brand | Get the Right Clients |
| SEO strategies aren't just about keywords. It's about proving your expertise & authority in the industry. An effective SEO campaign will help you become a go-to photographer for your potential customers. | If wedding is your niche, then SEO for wedding photographers brings you people who are looking for your services. There are no random clicks here. It's like having customers walk into your shop with cash. |
7 Best Photography Marketing Ideas to Get More Bookings
1. Image Optimization
Always ensure to optimize all images before uploading them. If you upload photos in large file sizes on your website– you are killing your website, the UX of your site, and your rankings overall. The heavier your website gets, the slower it'll be for your users. No one wants to wait more than 10 seconds for a website to load, except maybe your family or friends. But it will worsen when someone tries to get on your website from their phone. It'll take forever, eat up their mobile data, and they'll eventually give up and leave your site (remember, more than half of all web traffic is mobile these days).
Must Read: What Is Google Lighthouse – How Does Its Score Affect SEO?
Therefore, optimizing your images is crucial before uploading them online, giving you a successful SEO for photographers. You can use Photoshop or online services like TinyPNG to compress and resize images without sacrificing quality. Ensure images are in the correct format (JPEG for photos, PNG for graphics) and dimensions suitable for web use.
2. Use alt tags
As the old saying goes, A picture is worth a thousand words; it must hold the power to tell the world & crawlers what your images are about. To this, you must add image alt text for marketing photography business online.  
Image alt tags are the text that appears on a webpage instead of an image if the image can't be loaded on the user's screen. It's also known as alt tags or alt descriptions. It helps screen-readers and Google crawlers better understand your image context. 
Here's an example of image alt text you should avoid at all costs-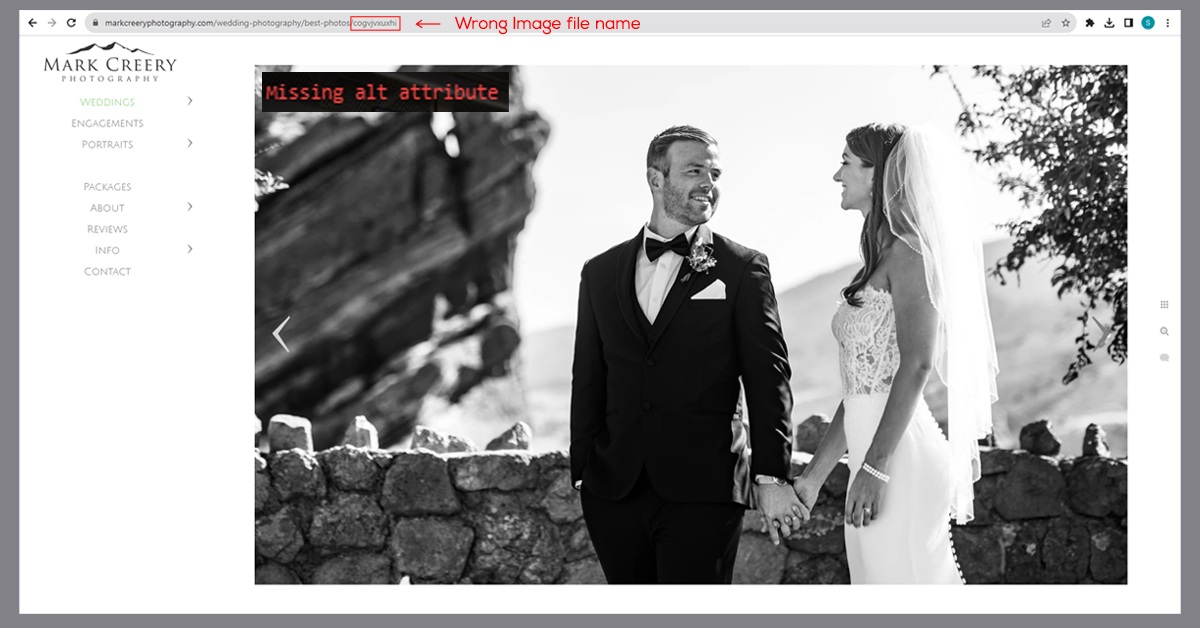 See, the uploaded images have the file name- " cogvjvxuxhi.jpg" & no image alt text.
Instead, this image has an image alt tag – "a cute couple on picnic blanket in field with their dog for a blogger photoshoot," which is more appropriate & descriptive.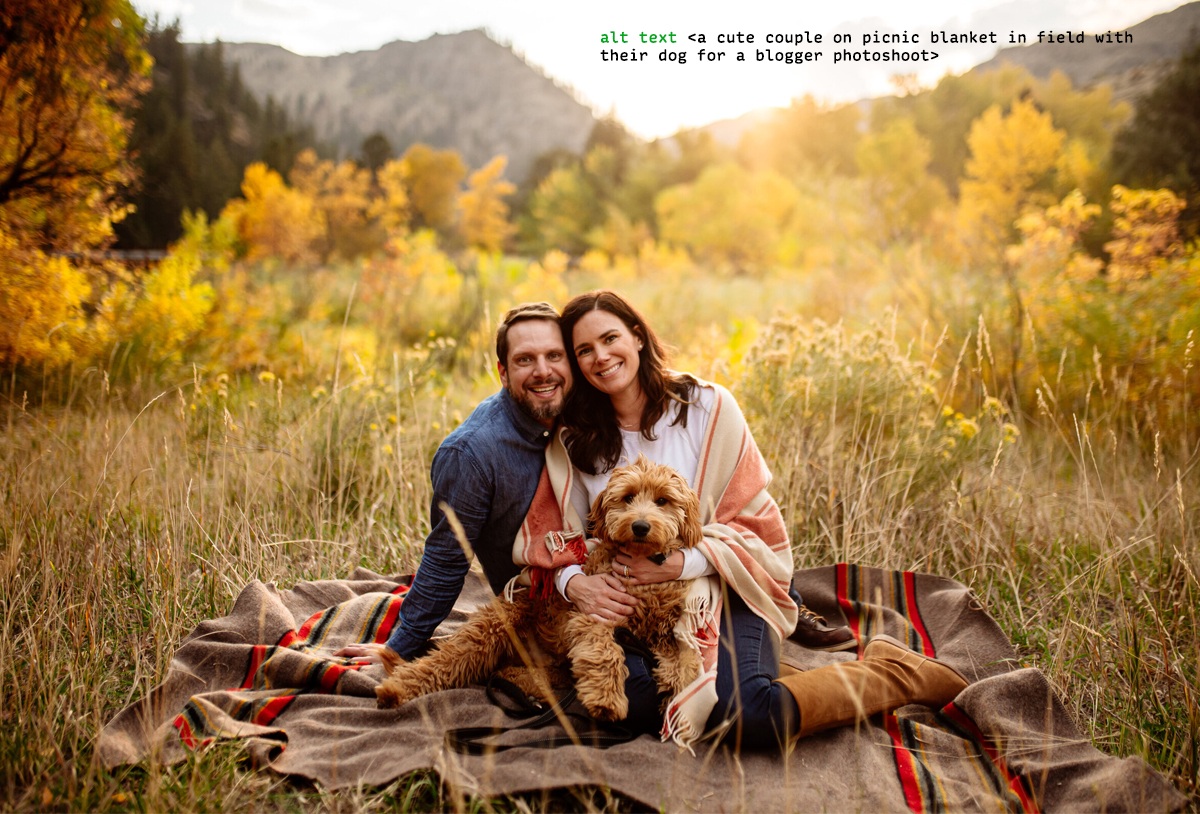 Image source: Sweet justice photo
3. Responsive Photography Website
A successful SEO for wedding photographers demands a great mobile website design; it is also a must for showcasing your beautiful pictures effectively. People are always browsing on their phones and tablets, and if they need help finding the menu or zooming in to click a button, it's a real bummer.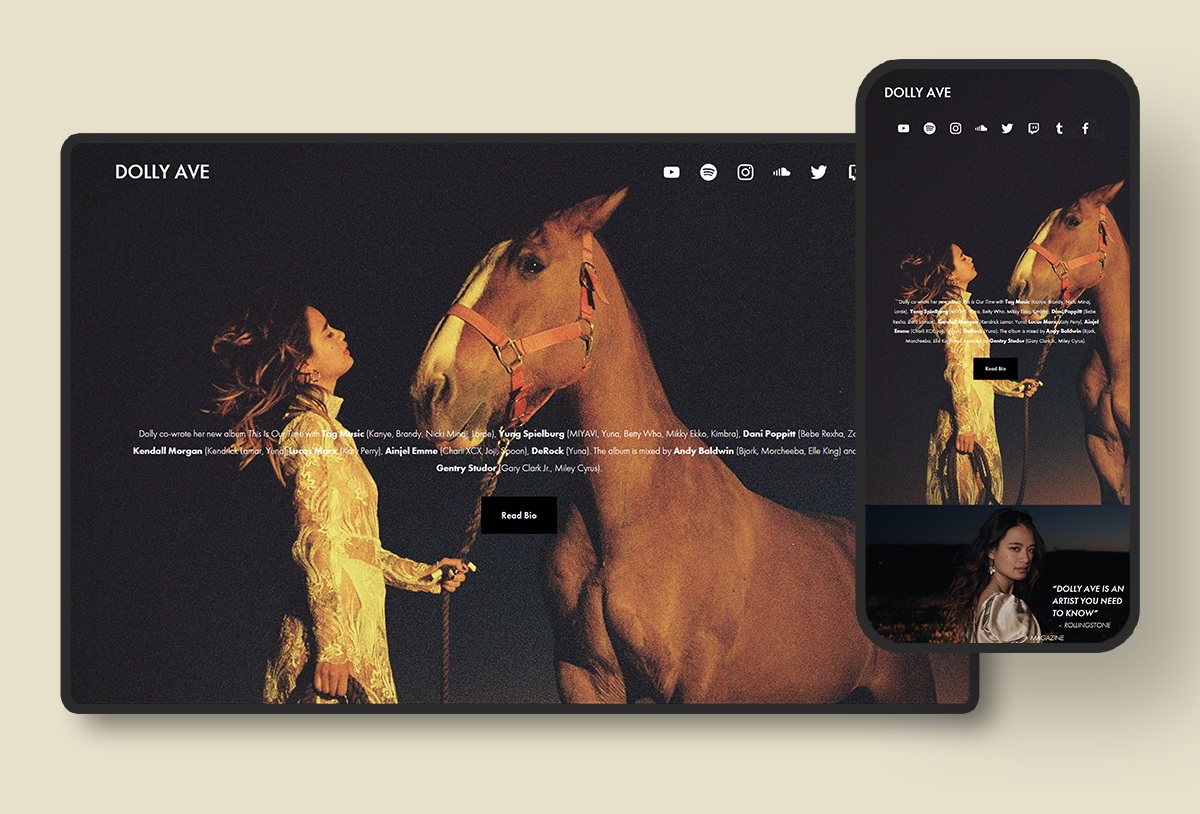 4. Keyword research for photographers
Keyword research is an essential part of SEO for photographers. Knowing what keywords your audience searches for photography services can significantly increase your chances of ranking high in SERPs.
Google looks at specific keywords to see if your website fits what people are searching for. If you use the right words in the right places, you should get higher up in the search results. Here are some of the best SEO keywords for photographers.
| Wedding Photography | Real Estate Photography | Real Estate Photography | [Your City] Photographer |
| --- | --- | --- | --- |
| Fine Art Photography | Corporate Event photographer | professional photography | fashion photography |
5. Create relevant & engaging content
Once you've got your keywords in place, where exactly do you want them? Of course, your website content copy is the text that will appear across your site (on your homepage, on your About page, on your blog, and so on). 
Don't just post stuff on your blog – do it for a reason! Blogging about informative, funny, new & engaging moments is one of the best photography marketing ideas out there. If you're blogging about your wedding, write a blog post titled "10 Tips for Capturing Candid Moments at Weddings" and include real wedding photos as examples. This will also be a great help to SEO for wedding photographers and content amplification efforts. 
These blog posts are an excellent way for people to know who you are, what you believe in, and how you think. That's how you get their attention and make a connection. Stick to 2 or 3 keywords per page to keep it as natural as possible. Add keywords in your URLs, SEO titles, descriptions, and header tags. 
6. Local SEO for photographers
Unless you are a professional niche photographer in the travel industry, your client base will likely be from your local area. However, these local customers are increasingly searching online for you in the digital age. The ideal situation is when they type 'wedding photographer near me' or 'portrait studio (in your city)' into the search box, and your photography website appears at the top of the results.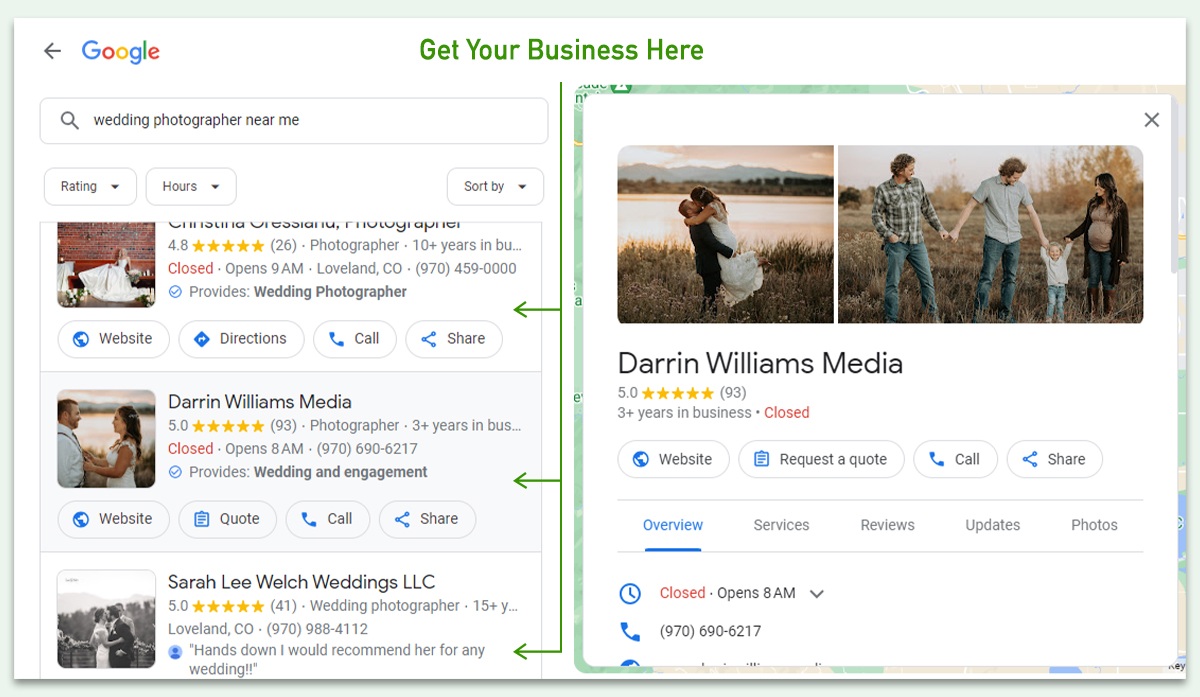 Here are some valuable tips you can use for marketing photography to boost your local ranking & relevance-
Use Google My Business (GMB) to claim and ultimately optimize your GMB profile with accurate data and high-resolution images.
Add local Keywords in your Website Content, Meta Tags, and Image Alt Text (such as "Chicago Wedding Photographer").
Maintain a consistent Business Name, Address, and Phone Number (NAP).
Encourage Satisfied Clients to Leave Positive Reviews on Google and Other Relevant Review Platforms.
Build Local Citations on Reputable Local D directories (Yelp, Yellow Pages, etc.)
Build Local Link Building by Searching for Backlinks from Local Businesses, Wedding Planners, and Event Venues.
Create Location Pages on your Website to Target Different Areas You Serve.
Implement Local Business Schema Markup to Help Search Engines Understand Your Location and Services.
Effective local SEO strategies can help photographers rank higher in search engines, get more people to visit their website, and ultimately get more business. It can also help you build an excellent online reputation, trust and confidence with their customers, and relationships that will keep them returning for more business and referrals.
7. Use social media effectively.
Social media is another excellent photography marketing idea for photographers to showcase their services & give potential clients a clear picture of what they can do. It's a great platform to present your work to a worldwide audience, get feedback quickly, and create a community. Remember to use hashtags to make your content more discoverable. And remember to engage with your followers!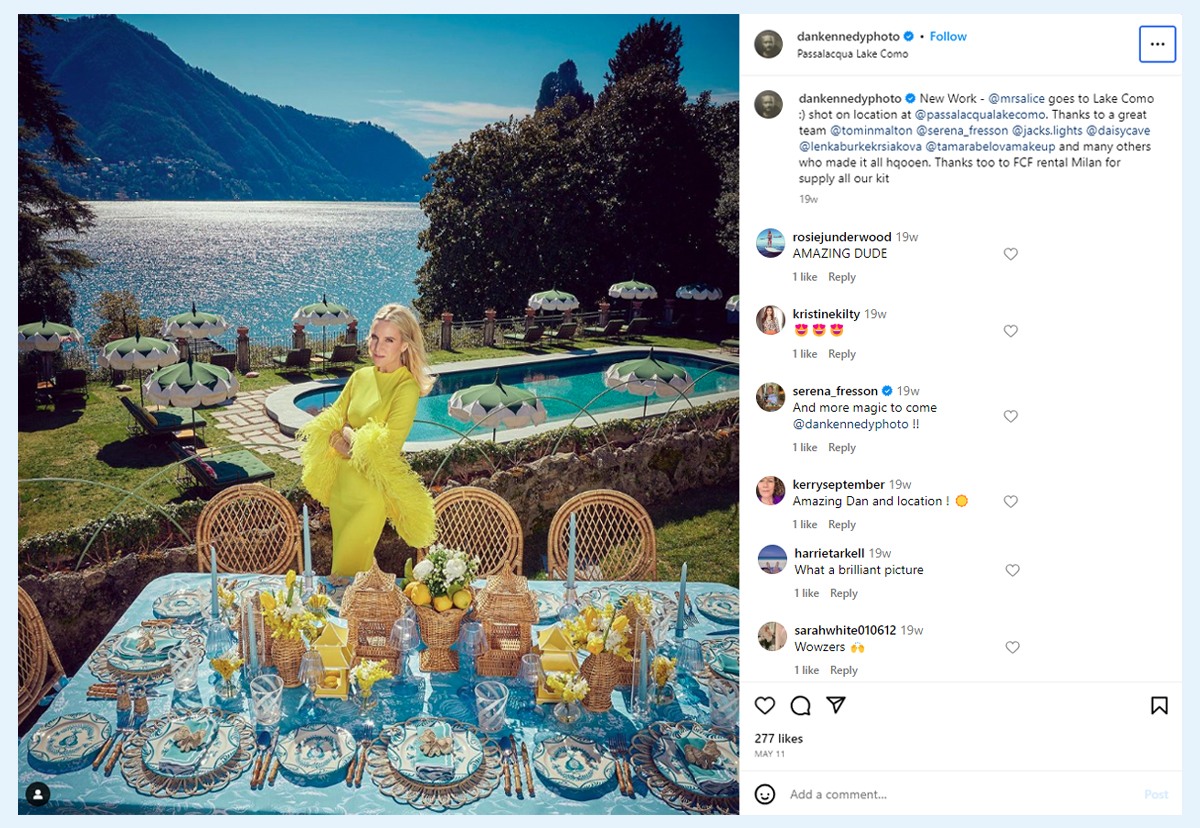 Social media platforms can be great places to show off your work, capabilities, and reviews. Nothing says "I'm a happy client," like a client story or testimonial. It's also a great way to build trust and get new clients.
Hire The Best SEO Services for Photographers Now!
Take your photography business to the next level with top-notch SEO services. At Digital Guider, we have experience handling SEO for wedding photographers, fine art, fashion, portrait, and many other niches. 
Why Choose Digital Guider?
Tailored specifically for photographers like you.

Our clients consistently dominate search rankings.

You'll see your progress every step of the way.

A team of SEO professionals passionate about your success.
Call us at +1-307-209-3608 or book a free consultation with our SEO consultants.
Photography SEO FAQs