Best ORM Services in USA
Don't let a bad review ruin the online reputation of your business.
Customers, these days, trust online reviews more than personal recommendations. With easy access to the internet, it is easier now than ever for negative reviews to spread quickly, ruining the online reputation of your business.
Digital Guider specializes in online reputation management services. We help businesses recover from negative online reputations with the help of ORM & SEO practices. Our ORM team monitors, manages, and reviews your online reputation, responds to negative comments, generates positive content, and suppresses harmful content.
Contact us today, and let us help you manage your online reputation.
Smooth Process, Effective Outcome
Are you trying to hire the best online reputation management services in USA? If so, you're in the right place. At Digital Guider, we offer our services and expertise to build and maintain your positive image.
At a time when everyone in the world is turning digital, it does require a special set of skills to survive and compete. So, it becomes essential to seek the services of a top-notch ORM company, whose main task at hand will be to remove all the negative sentiment and give your business the desired platform to shine and flourish.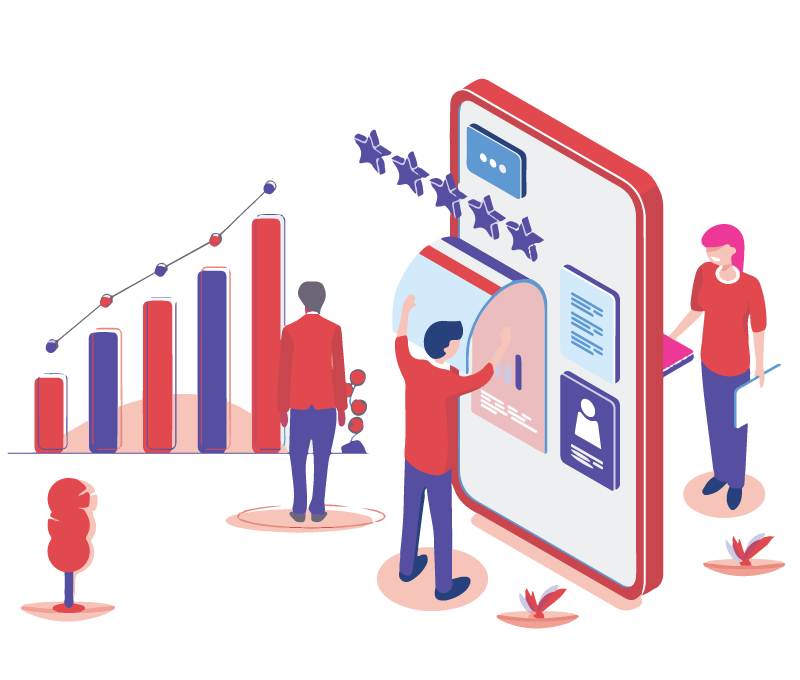 Salient features
We help you to fix and manage everything
With our dedicated and flawless ORM services in the USA, it will help you to control the narrative as to how your audiences view your brand online.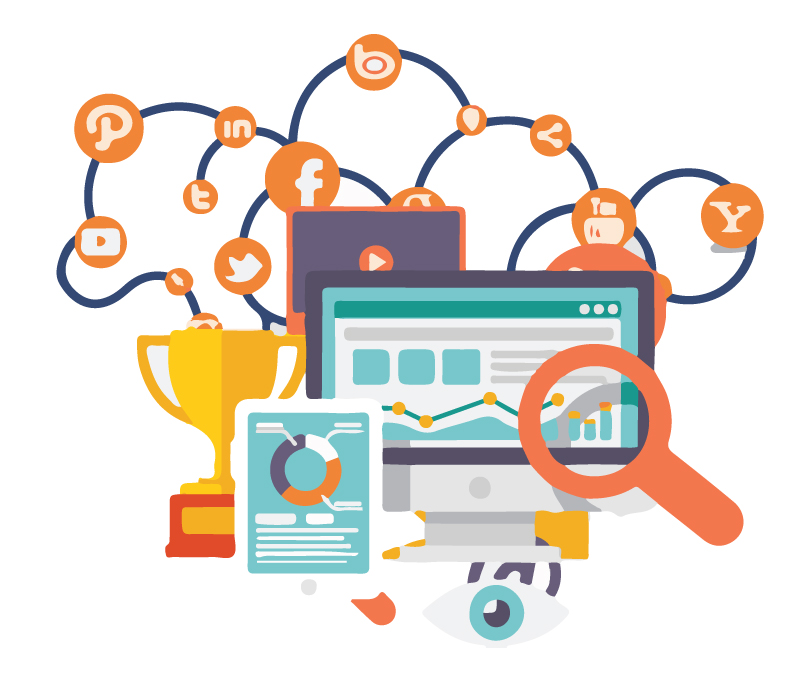 Why is ORM Services Beneficial?
Our ORM services in USA are configured to put you at ease and tackle all the branding related issues. By and large, the working methodology and the way we do things are somewhat different. Our objective is to remove all the bad and negative PR, which does affect your branding.
For your benefit, we analyze everything in particular and try to manage all the elements related to your branding and credibility. We have the desired experience and tools and can assist you not only to revive the whole brand but also to help you get back on the right track.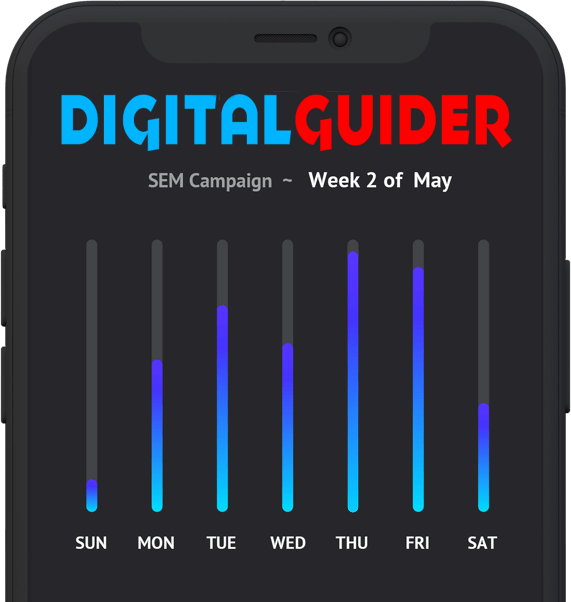 How to Measure/Monitor the Outcome?
As far as digital media is concerned, if you are worried about your online reputation, then it is best to seek the services of an ORM agency. In doing so, you will not only get an opportunity to enhance the brand reputation, and find ways to improve the overall credibility.
Our main task is to fix the many issues that you are facing. Given the circumstances, we make it a point to take all the precautions seriously, which then enables us to design strategies. Because of the smart tactics in place, the outcome always ends with a positive note.
Why Choose Us?
At Digital Guider, we have a way of doing things, and it involves being aware of the circumstances and offering a high standard of services, regularly.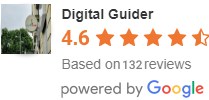 I've been working in ecommerce now for over 4 years and find it difficult to find marketing companies that actually are able to deliver on their promises. However, I've... read more been extremely impressed with the work performed at digital guider. They are quick to respond, have over delivered on their promises and have amazing customer service. Definitely 5 stars.

Joe Young


Digital Guider helped my company to a new level. Noah is amazing. His report and communication was awesome. He was available whenever I needed to talk and ask question. He... read more is very professional and knows his job.

Sally Bashar


Best Digital Marketing Company for SEO. I work with this company for few of months, they have boasted my organic traffic for my website. I am providing digital training... read more to students and working professional. I will recommend this company to everyone.

Taranjeet Singh


I came across DG through an email marketing campaign 4 months ago, and it couldn't have been more perfect timing! I was in dire need of changing the other SEO... read more company I hired because they were not delivering good results for my hair studio website rank in Google. Working with them was a nightmare as they would constantly assign me to different people, and there were always hidden charges for additional work that they had never informed me about earlier. Initially, I was hesitant to respond to DG's marketing email because of my experience with the other SEO company, but since I was desperate for help, I decided to give it a shot and connected with Paul, their marketing manager. The entire process was straightforward, and Paul explained everything step-by-step on a video call, suggesting solutions on how DG could help my website rank better on Google. He even sent me a follow-up email, which explained everything in greater detail, including pricing and the variety of services that they offered, which catered to clients' requirements and budgets. What impressed me was how transparent DG was in its approach. There weren't any hidden fees or unnecessary work that would be included later. Whatever was mentioned on their website regarding pricing for each package and the services it included was precisely what I received. DG assigned Adam, the project manager, to handle my project, and he was my point of contact throughout. (Unlike my past SEO company, who kept bouncing me between multiple individuals and confusing me with my SEO progress with them) Adam was the sole person responsible for managing my project's progress. So far, the DG team has delivered exceptional results, and Adam and Paul are always quick to resolve any concerns or queries that I have. I am glad that I took a chance and decided to give DG a try because their work is everything that I was looking for and more. Now, my rank in Google is getting better. Their professionalism and transparency exceeded my expectations, and I would highly recommend their services to anyone in need of transparency, seamless, and efficient SEO management.

Dewi


My experience with Digital Guider was positive in every aspect! Twinkle Saini, the project manager of the team that handled my online business, provided such a great experience. She... read more is knowledgeable, prompt, courteous, and very professional and easy to work with. I am very appreciative! Patricia Sonnier Patricia's Passions Jewelry Boutique

Patricia Sonnier


Excellent service! I have been working with Adam S. for 2 months and I am very happy with how things are going. He is very thorough and knowledgeable. I thought... read more it would take a lot longer to see the results that we are getting. I have had a very solid increase in traffic, and sales of items that have not been getting much visibility in the past. Adam is a joy to work with. He has been so patient and helpful!

Patrick Chavez


I've been using Digital Guider for almost a year now and I have to say it's been a pleasure working with Shubham, my Marketing Manager. Our business has increased substantially... read more over last year,

Economy Cap


I am quite satisfied with their work of my website optimization and also my GMB optimization. They are a knowledgeable team and they understand quite well the clients requirements.... read more Their response is always timely. I recommend this firm to those looking for SEO/Website optimization and any other related work. Thanks.

Pradip Patel


I began using Digital Guider in the March 2022 and although it has only been a few months, I am definitely seeing an increase in clicks and length of time... read more users are spending on my website. Leo answers all my questions and provides many suggestions to further boost my business success. I cannot wait to see future improvement and to begin getting new business from the website in the next year. I am very excited each month to see even move traffic and visibility on google and other search engines, It was very important to begin the SEO project after more than 2 years with very few clicks - mostly people I know already.

Nita Drakatos


I have been working with Digital Guider for the past 4 months , and they stood beyond my expectations . Twinkle , who has been managing my campaign , has... read more been very supportive throughout this phase of making the business bloom . I 10/10 recommend Digital guider.

Karine Uzunyan


Rajeev king chief fundamental of metals los angeles company engineering ...Ambuja Cement Company india

Rajeev king


I am extremely happy with the work and dedication and responsiveness of the digital guider team. They deliver everything in our agreed package on time and go above and... read more beyond in their support of our SEO for Stop and Regrow.

Tracey Lipnicki