All About Severity Due to Corona Virus Outbreak
Many things have been unveiled with the Coronavirus Outbreak. As it is an infectious disease, there's a massive danger of many people getting engulfed with it. Most of those will have mild to moderate respiratory problems and can recover in a short period without taking any special treatment.
But some had medical problems like cardiovascular disease, diabetes, chronic respiratory disease, and cancer; they are expected to face severe issues. Weak immune systems in humans can be one of the reasons to develop severe illness.
Symptoms of Corona Virus Unveiled
There's no argument this infectious COVID -19 disease affects people in one or the other way. Here are the frequent and severe symptoms found in patients of Corona disease:
»   Mild Symptoms
Fever
Tiredness
Dry Cough
»   Severe Symptoms
Shortness of breath
Aches and Pains
Sore Throat
Diarrhoea/Nausea/ Running Nose
Governments of different countries such as United States, United Kingdom, China, Asian as well as European countries have announced lockdown and suggested people to self-isolate in their home. People having constant fever, breathlessness, the cough should connect with a medical representative at the earliest or give a call at the prescribed helpline number for immediate help.
The Severity to be Assessed
There's no doubt that Corona has sparked global anxiety and current outbreak of infections is a huge concern. There's a considerable concern about the virus getting spread too far and engulf many before the health officials take any appropriate action to stop it.
WHO team is on its toes around the clock to keep a knack of the Coronavirus Outbreak, and they are concerned about the spread of disease at an alarming rate. They have declared COVID-19 as a pandemic, which is a term not to be taken lightly or carelessly. If done, it can create unreasonable panic with unjustified surrender to end the fight, which will lead to a spike in death toll across the globe.
The outcome is so severe that many countries have closed down educational institutes and organizations have recommended employees to work from home. With the lockdown of international borders in the United States, Europe, Asian, and African countries, it's all done for the safety of people from this pandemic disease.
One can analyze the extent of the COVID-9 severity that many countries have completely shut down the essential sectors like trains and Airways operations as well as a halt of commercial activities, which were not closed at the time of world wars. Though this action can give any country trillions of loss along with economic slump, they still have taken a step for the sake of their citizen's life in the country and requested them to be self-quarantined at home.
Preventive Steps are supposed to be taken at the earliest
To prevent you and your family from COVID-19 and remove all possibilities of disease transmission, here are certain things that are supposed to be followed:
Make sure your hands are washed at regular intervals and especially while taking food and water.
Isolate yourself from the area where people are seen in large numbers. Maintain a 2-meter distance from the people coughing or sneezing.
It's better to cover the mouth and nose with a mask. Stay home if you have a cough and cold. In case the health deteriorates, give a call at the medical helpline number in a quick time.
Avoid smoking and intake of toxic activities that can weaken your lungs
Prefer not to travel and stay isolated at home, maintaining a physical distance.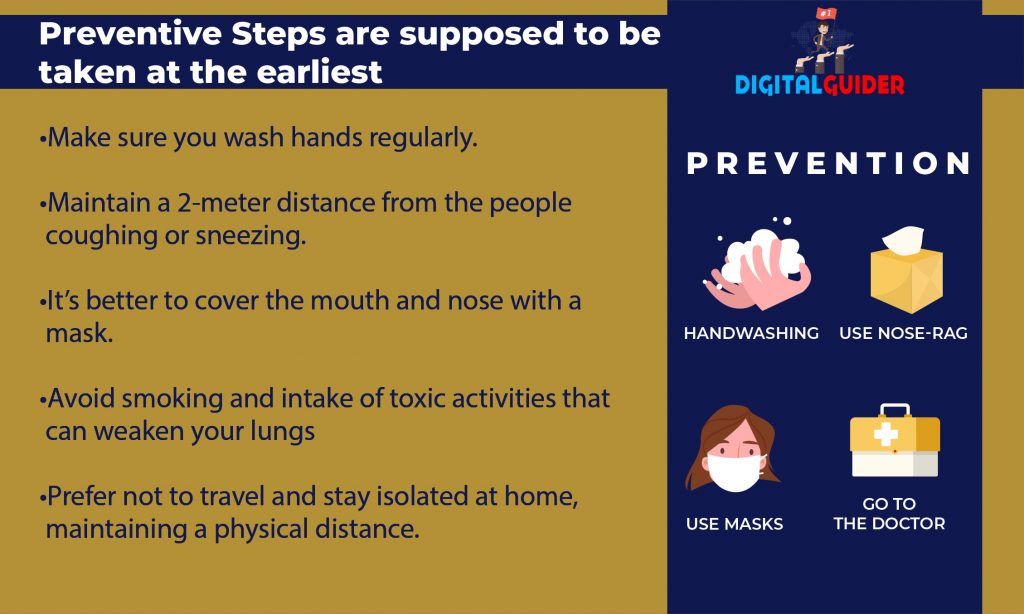 Strengthening and Conditioning Your Body Amidst COVID -19 Outbreak
The COVID-19 has enforced many countries to press the panic button by mortality rate increasing every single day. This deadly disease has upended many lives and seems unsettling. It's time you isolate at home and keep safe.
It's necessary that you need to take proper care of your health as the immunity can only save you from COVID-9 infection. As you may have seen the increasing mortality numbers on the WHO website due to Corona disease, its better you start taking precautionary steps on time by utilizing free time at home.
Here are the specific tips that can help you strengthen the body and enhance the immunity level to secure yourself against the deadly disease:
Draft a routineBeing stuck at home, it's the time when you can draft your routine. Make a marking in the calendar to lay out the plan not only for you but for the whole family. Give time to exercise as it can only enhance your immune system to fight against COVID -19.
Personal trainingOpt for remote personal training as visiting the public place like a gym can be havoc for you and others. Perform workouts sessions under the remote supervision of trainers through Skype, Facebook, or WhatsApp.
Strength training at homeIncrease your body strength with bodyweight, the only exercise. Start with a light workout and then progress towards the stiff training. Take proper rest of two days in a week as the extensive workout in the beginning phase can lead to injury that no one wants at this point.
Cardio at homeYou can perform cardio exercises at home to maintain the heartbeat and boost the immune system. The treadmill or a stationary bike is the best option to sustain cardiovascular exercise is much easier to maintain.
Wrapping Up
Keeping yourself away from crowded places is need of an hour, and you've to isolate yourself from others to prevent from the disease and stay safe at home with regular exercises to be conducted as per schedule. Coronavirus has taken many lives until now, and this pandemic disease is looking to create more havoc worldwide. Implementing specific tips to strengthen and conditioning can be the preventive method for you and your family.