Trusted Facebook Marketing Services In the USA
Leverage Customer's Active Browsing Time And Increase Leads And Sales!
Your customers spend an average of 4 hours a day on Facebook. With over 2 billion people using Facebook monthly, your target audience is undoubtedly here; we'll help you find them. Digital Guider's personalized FB marketing plan can grow your business from anywhere. We use targeted marketing to make sure your ads reach the people who are most interested in what you have to offer. Reach your customers effectively, and increase the online visibility of your business with affordable Facebook marketing services.
Our Facebook Marketing services include-
Facebook Ad Strategy Development

Facebook Ad Audience Targeting

Facebook Ad Design

Facebook Ad Copywriting

Facebook Ad and Landing Page A/B Testing

Facebook Ad Analytics and Optimization
Let us be your go-to Facebook marketing agency! We'll take care of your Business Page and Facebook presence so that you can focus on your business.
Smooth Process, Effective Outcome
Digital Guider is one of the best Facebook Marketing Company in USA. Our prime task is to bridge the gulf that exists between you and your intended audience. We have the resources, and the desired experience presents to you the best solutions.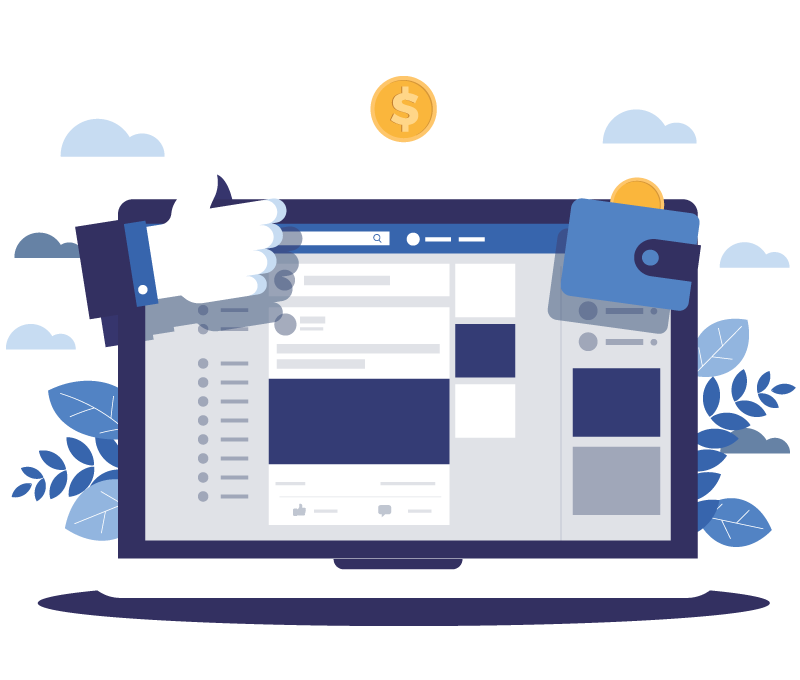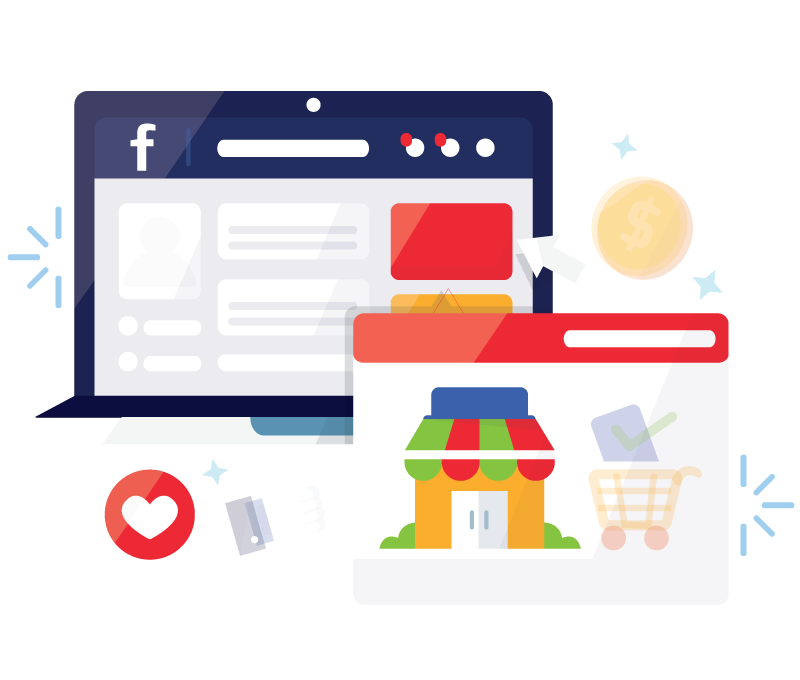 Benefits of Facebook Marketing Services?
With Facebook being one of the major social media platforms, you can get access to billion-plus people. The market potential is huge, and there is a good chance of coming across an audience who are interested to know what you have in store. It allows you to interact directly with the customers and bridge the digital divide. It also happens to be one of the most effective mediums right now. In the larger scheme of things, with the competition being tough, you have to make an effort to stand out. Our Facebook marketing services help you do that with increased ROI.
How to Measure/Monitor the Outcome?
Certain metrics can be evaluated and analyzed to measure and monitor the outcome of Facebook marking services. It requires understanding the mediums, such as the overall reach, engagement, impression, and the number of clicks. Each and every aspect needs to be properly analyzed to understand the success rate of Facebook marketing services.
At Digital Guider, we will help you through the whole process to provide a larger picture of what we are doing with your business page and how it is responding. The detailed insight will help you to get a better view of the whole matter.