Instagram has, in no time, become one of the most popular social media platforms. With over 1 billion monthly active users, it is no wonder businesses and individuals are clamoring to get a significant piece of the big pie. But the million-dollar question is how to increase Instagram followers without using fake following tools and bots to grow your fan numbers.
Have you ever wondered how influencers consistently get more Instagram followers than others? Growing a following on Instagram is not as easy as it may sound.
If you want more Instagram fan following in an insta-way, this step-by-step guide is undoubtedly for you.
15 Easy Steps to Increase Instagram Followers Quickly
Step 1: Start With A Strong Bio
Your bio is probably the first thing people see on your profile. Keep your bio short, sweet, and to the point. Remember to:
• Use relevant words that describe who you are and what you do.
• Include a call-to-action (CTA). Example: "Follow for daily travel tips!"
• Make use of emojis and special characters to make your bio more eye-catching.
• Use link-in-bio tools such as Shorby and Pallyy to drive traffic to your website or blog. Read more about link-in tools.
• Do not include any hashtags in your bio.
Below is a screenshot of the "theblondeabroad" Instagram bio. It includes a CTA, relevant keywords, special characters, and a clear description of what kind of content one can expect from her.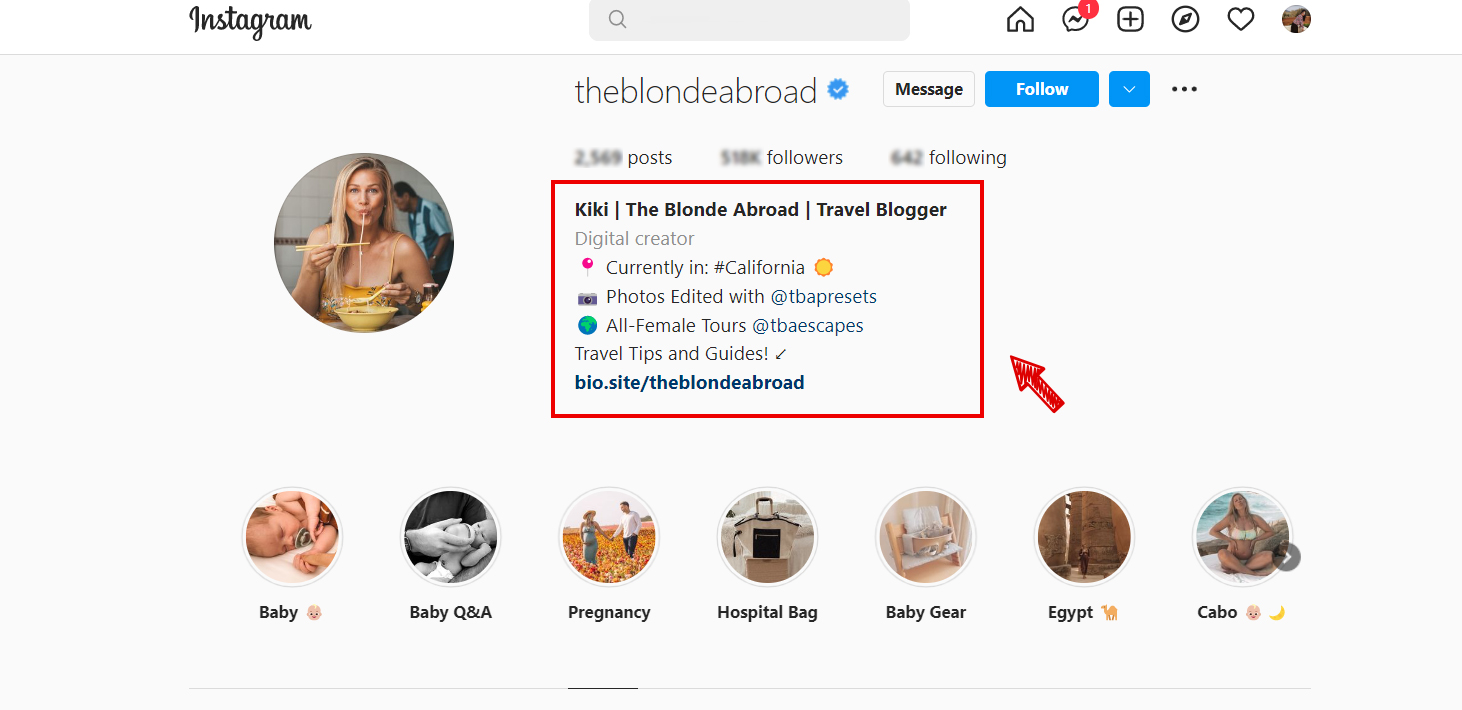 Step 2: Create A Visual Theme
Your feed is like a blank canvas. Once you choose a color scheme or aesthetic, stick to it! A visually consistent feed will not only look great, but it will also help you attract new followers. Here are some exciting ways to create a solid visual theme:
• Always start by choosing a color palette and stick to it.
• Use similar filters for all your photos.
• Edit your photos in a similar style.
For instance, look at how the Instagram account "passionpassport" belongs to a travel company. All posts on the page stick to a warm, orange color palette. The images are also consistently edited to look bright and airy. Each picture perfectly complements the next, creating a cohesive and visually appealing feed.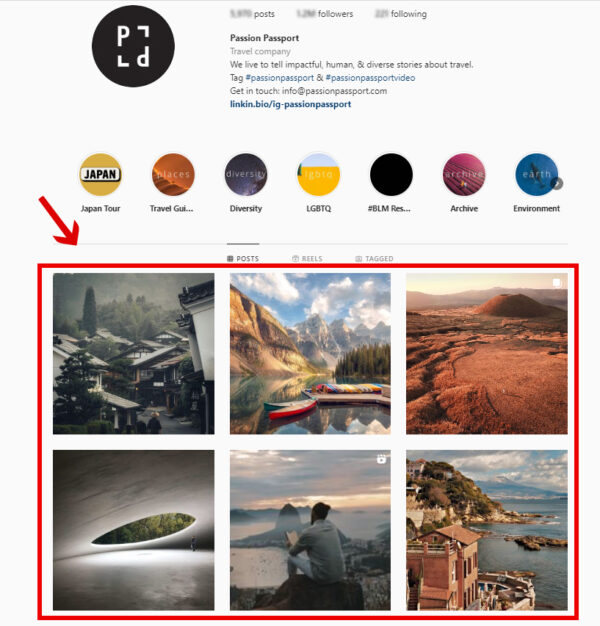 Step 3: Post-High-Quality Content
Post videos and photos that are high-quality and visually appealing. Be sure to post original content as well—people want to see what you have to say! You may also:
• Partner with other brands and influencers to collaborate on content.
• Use hashtags, geotags, and Instagram stories to make your content more discoverable.
• Hire a freelance photographer to take some great photos you can use for your feed.
• Experiment with different types of content to see what performs best with your audience.
Take the example of the travel account "gypsea_lust" Notice how most photos are landscape shots—this type of content performs well on Instagram and is likely to be seen by more people. Also, the account keeps followers engaged by posting photos and videos. A screenshot of the profile is posted below.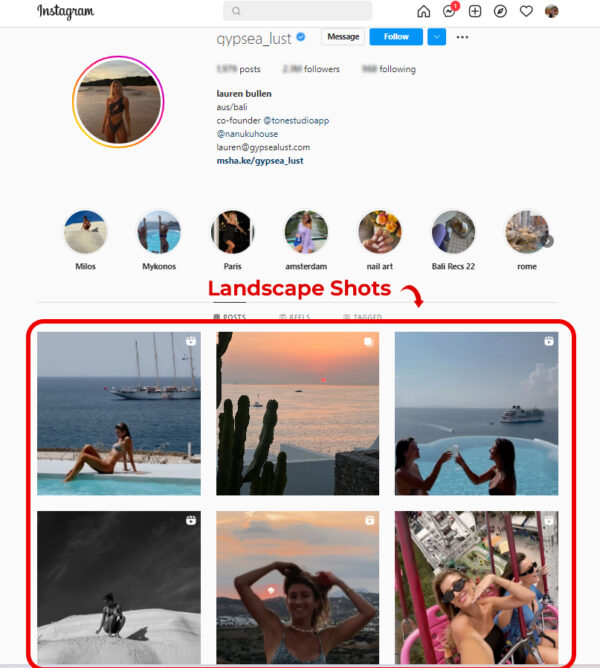 Hashtags are important because they make your content more visible. When people search for a specific hashtag, your content might show up in the results. Research to find popular, relevant hashtags to use in your posts. You can also create your own branded hashtag to help promote your business or personal brand.
For instance, the famous show brand Nike has the hashtag #justdoit, and the travel blogger, The Blonde Abroad has the hashtag #theblondeabroad with all her travel photos. Simple tips to keep the hashtag game correct are:
• Use hashtags sparingly—too many hashtags can make your content look spammy.
• Use no more than 5-7 hashtags per post.
• Mix up the hashtags you use, and do not always use the same ones.
• Save time by creating hashtag groups that you can use repeatedly.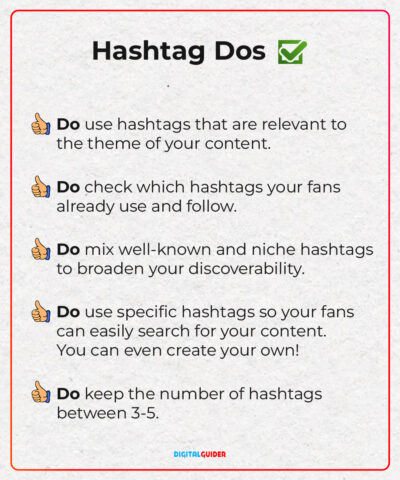 For example, if you are a traveler, you might have a group of hashtags for general travel content and specific hashtags for each destination you visit. Let us assume that you post pictures from your recent trip to Bali. Your hashtag groups might look something like this:
1. General travel hashtags: #traveler #wanderlust #explore
2. Bali-specific hashtags: #baliisland #thebaliguideline
Such differentiation ensures that your content reaches people interested in visiting Bali.
Also, read the proven ways to get more views & fans on Instagram and other social media platforms.
Step 5: Write User-Action Captions
Instagram allows you to write captions of up to 2,200 characters. That is a lot of space to work!
Use the opportunity to write user-action captions that encourage people to take action. For example, you could consider a CTA like
"double-tap if you agree!"
or
"tag someone who needs to see this!"
Alternatively, you could use your caption to tell a story or give more information about the photo or video you share. For example, if you are a culinary expert, you might use your caption to share the recipe for the dish in the photo. And if you are a nutritional expert, you might use your caption to share the health benefits of the ingredients in the dish.
Look at the account "thefatjewish" for some caption inspiration. The account is known for its funny, irreverent, and often NSFW captions. The account has 10 million followers because the content is highly shareable — much of that is due to the captions.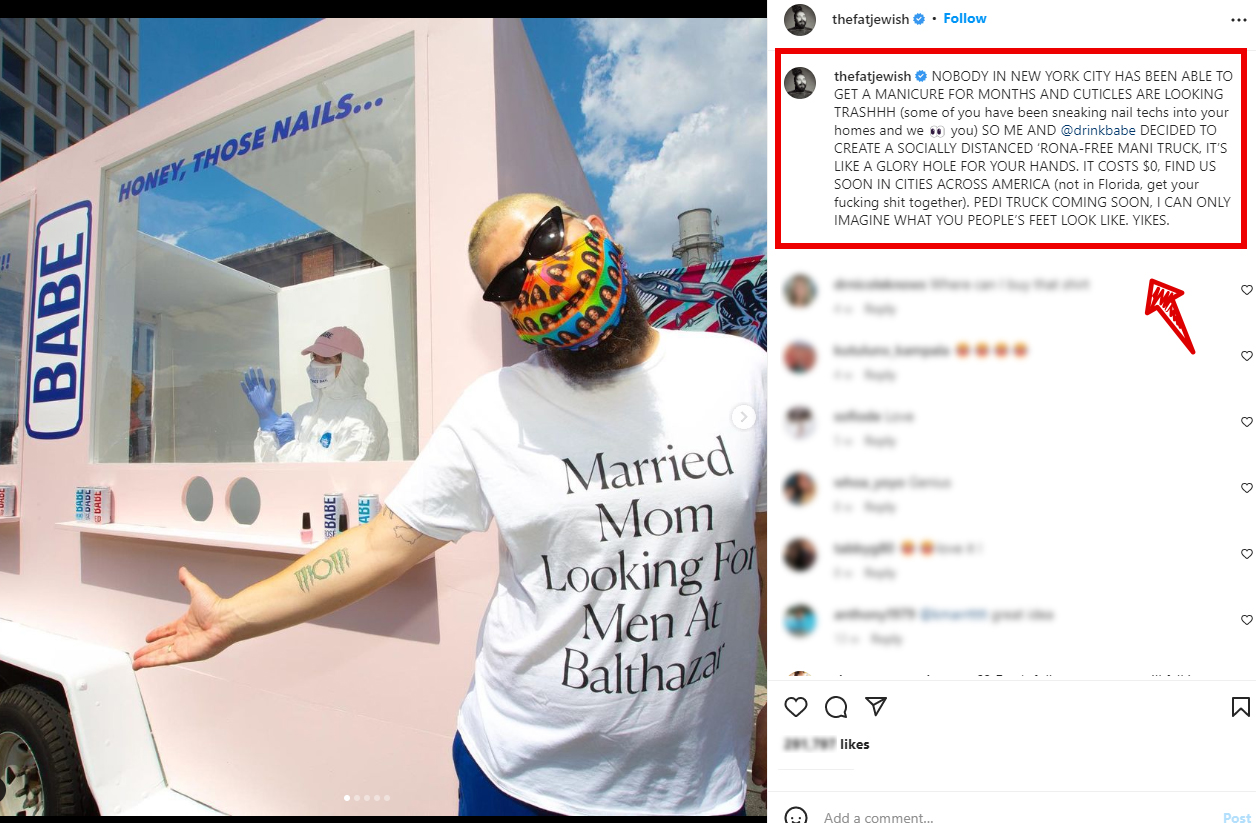 Step 6: Be Consistent With Posts
Consistency is the key factor to growing your Instagram following. You need a posting schedule if you want people to keep coming back for more. You may use specific tools such as Hootsuite, SocialBee, SocialPilot, and more to help you plan and schedule your posts in advance.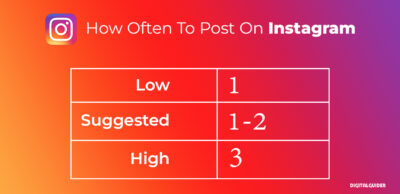 A good rule of thumb is to post 1-2 times daily. Post reels and stories more frequently, as they tend to have a shorter shelf life than other types of content.
Step 7: Pick Up The Best Timing For Posting
For instance, if you notice more engagement on your posts during the evening, start posting at those times more often.
Generally, food bloggers get the most engagement in the evening, while fashion bloggers get the most engagement in the afternoon.

It is also recommended to post one live video every day to interact with your audience in real time.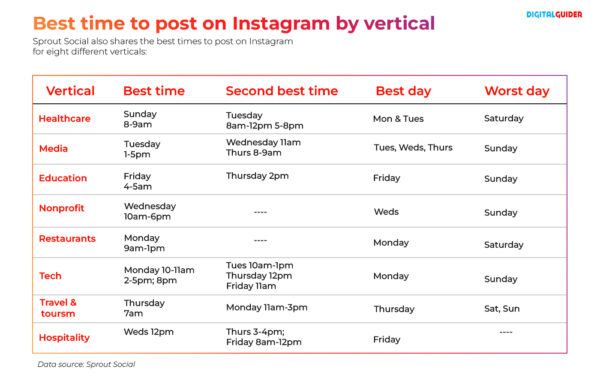 Step 8: 10 Unique Ways Of Engagement
When you like and comment on others' content, they are more likely to do the same for you. Also, reply to comments on your posts. Following up with the comments shows that you care about your followers and their opinion.
Another great way is to run a contest or giveaway. For example, you could ask people to share your post and tag three friends in the comments section to win a prize.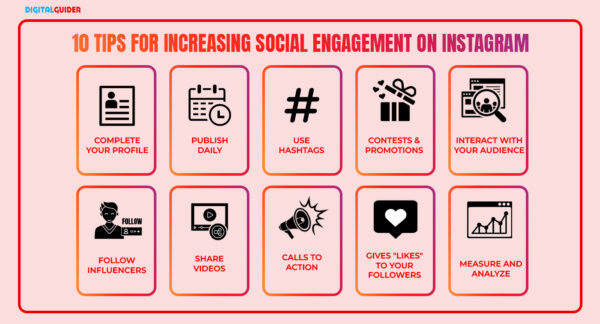 You may also try other ways like:
• Host Q&As and AMAs.
• Post-behind-the-scenes content.
• Share user-generated content and much more.
Step 9: Use Instagram Stories
The Instagram story is a feature that allows you to share photos and videos that disappear after 24 hours. You can use Instagram Stories to give people a glimpse into your day-to-day life, share exclusive content, or give sneak peeks of new products.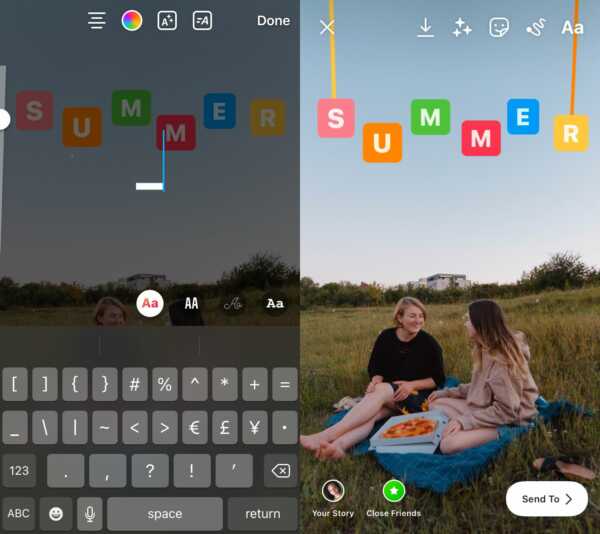 Instagram Stories reach a wider audience since they appear at the top of the feed. You can also use various features, such as filters, stickers, and GIFs, to make your stories more fun and engaging.
Step 10: Use Instagram Live
Instagram Live lets you broadcast live videos to your followers. It is a great way to connect with your audience in real time and build a more personal connection with them. When you go live, people will get a notification so they can tune in. Post a video/photo to your feed to let your followers know when you are going live.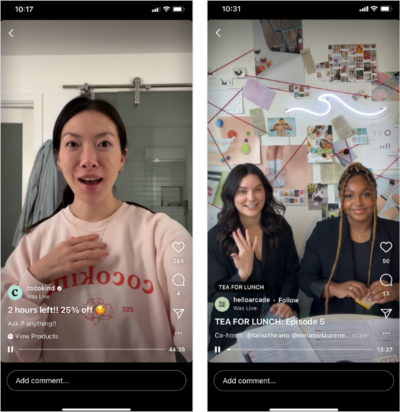 However, a live video has limitations. It can only be broadcast for up to one hour and disappears as soon as you end the broadcast. To get the most out of Instagram Live, try to interact with your viewers as much as possible. You can provide answers to their questions, give them shoutouts, or even take requests.
Step 11: Run Instagram Ads
Instagram ads help to reach more people and grow your following. When you run an ad, it will be featured in the feeds of users who match your target audience. Ads can be highly effective but can be very expensive. If you want to run an ad, ensure a sufficient budget.
Step 12: Analyze & Adjust Your Strategy
If you find a specific post performing well, post more content like that. Similarly, if you notice that a particular hashtag is getting you more engagement, start using it more often.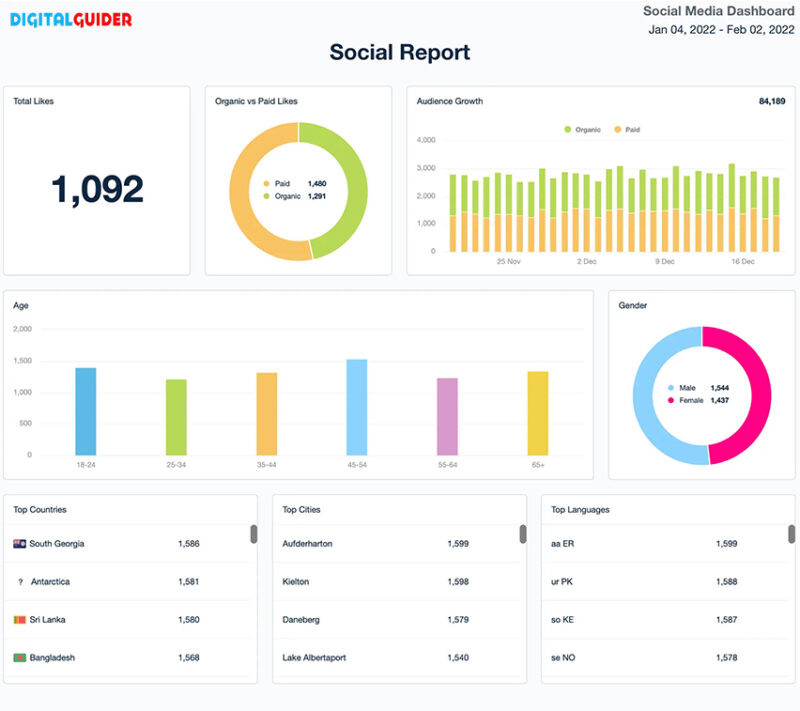 Step 13: Join Instagram Communities
Instagram is a safe and exciting way to connect with like-minded people. There are many active communities on the platform that you can join. Also, use relevant hashtags so that people in these communities can find your content.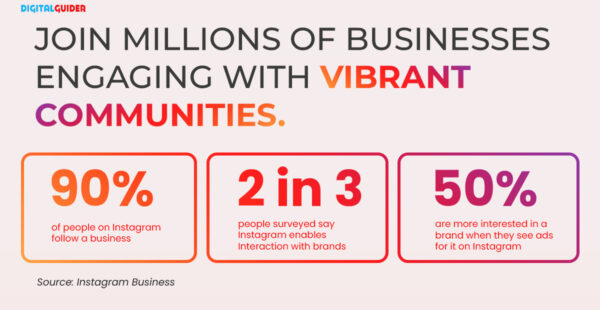 Step 14: Cross-Promote by Choosing the Right Partners
Cross-promotion is a proven technique to get more exposure for your Instagram account.
For instance, you may team up with a complementary brand, like a jewelry company, if you are a clothing brand. Working with a local restaurant to cross-promote each other can benefit both parties if you are a food blogger.

Step 15: Use Automation Tools
Many automation tools, such as SocialPilot, and Loomly, can help you grow your Instagram following. These tools can automate various tasks, such as liking and commenting on other people's posts, following and unfollowing people, and much more.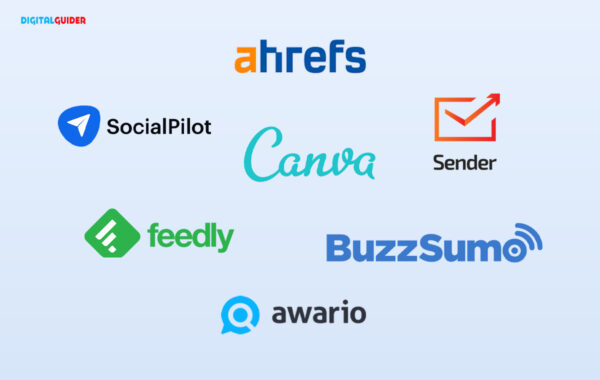 A Final Word
Growing your Instagram following takes time, effort, and consistency. However, growing a large and engaged following is possible if you follow the above-proven ways to get more views on Instagram steps. Remember to be patient and post content your target audience will find interesting and valuable. Good luck!
Some Interesting Instagram FAQ
You need to have a strong bio with CTA i.e., follow me, visit that makes users perform such actions. You also need to post high-quality content with #hashtags and geotags. It makes your post visible to many other users. 
You can gain followers without following but you need to post quality content frequently with relevant and high-volume #hashtags with geotags. It enables your post to become visible in front of a bigger audience.
Instagram has more than 1 billion active users. More than 80 percent of users confess that this social network helps them to discover new products and services. One should leverage the benefits of this popular platform in making a brand.
Yes, it does. But for that, you need to have a strong base of followers. Brands can contact you and pay if you affiliate with them or you can even contact them for affiliate marketing.
No, Fake followers can make your account suspended. You need to stay away from them as they are bot accounts that will not help you in branding and will not engage with your content.
Yes, Post timing does affect the reach of a particular post. You should post your content when your audience is most likely to see and watch content.
Yes, it does. It is known that viral content fetches a larger audience and it helps in displaying your brand in front of a larger audience.
One can follow 200 people per day.
CTA means "click to action". It makes your content more compelling and, to some extent, makes users perform such tasks.
You need to have public visibility and followers. It depends on public visibility. You need to strengthen this aspect to get a blue badge on Instagram.