Best PPC Management Company In the USA
Performance-Based PPC Agency To Increase Your Conversion Rate
Get instant & consistent leads and traffic through optimized ad campaigns. Digital Guider's Pay Per Click marketing services will help you gain instant visibility on Google Ads, even for the most competitive keywords in your industry. Our PPC team creates ad campaigns that speed up your customers' buying journey with laser-targeted visibility. Whether you're a small business looking to add new customers or a large corporation looking to grow, our affordable PPC service will provide maximum return on investment.
Our PPC management services include:
Ad Copy Optimization and Testing
Proper Bid Management
Landing Page Performance Assessment
Cost and Performance Analysis
Geo-targeting Modifications
Ad Placement and Targeting Adjustments
Keyword Management
Monthly Campaign Report
We don't rely on guesswork; we use data to set up winning PPC campaigns. End the gap between your business and global customers with our fully-managed PPC campaigns and get non-stop clicks & leads.
Smooth Process, Effective Outcome
Since our inception, we at Digital Guider had made it a point to offer some of the finest and reliable PPC services in the USA. We know what it takes to present you with better alternatives, and our solutions are marked towards providing good value on the money you invest in expanding and growing your business. If you are looking for a good PPC company, then you can always count upon us.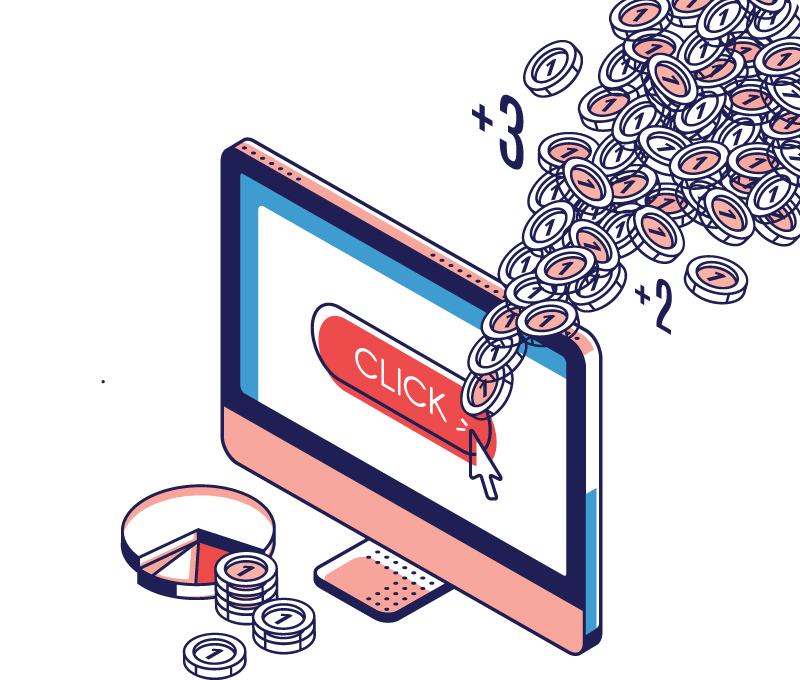 Salient features
Bridging the Digital Divide for Our Clients
Being a market leader, we know the many problems that you have to confront on a day to day basis. As such, our services are crafted with the sole intention to help you get through the period of uncertainty and present effective solutions.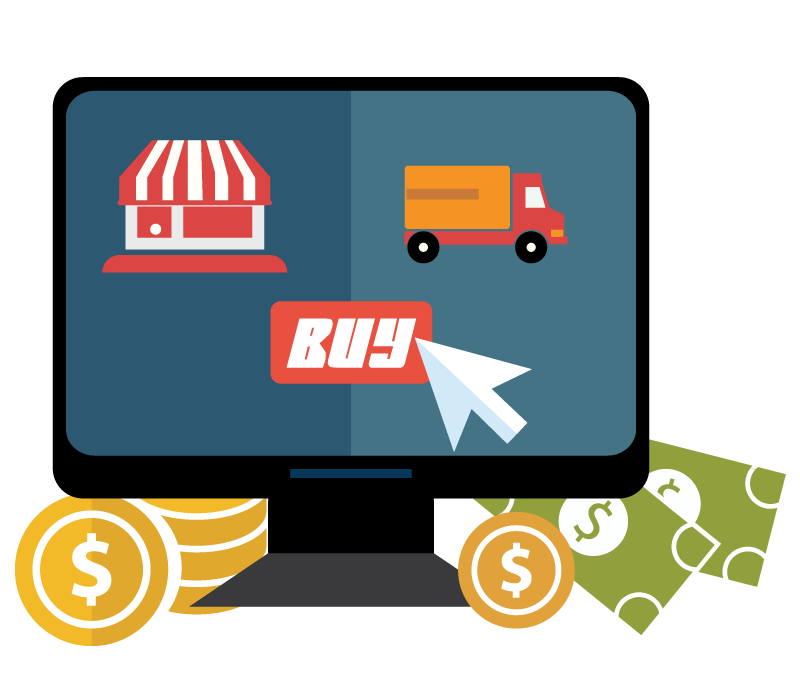 Why is PPC Advertising with us Beneficial?
As far as the team at Digital Guider is concerned, we believe that our job is not just limited to being your PPC agency. On the contrary, we make it a point to offer technical skills and expertise to help clients reach the desired audience without facing any complicated issues. We are here to serve and address the concern of our clients by walking the extra mile.
We will also raise the bar in terms of reliability and accuracy with our dedicated services, and this is what makes us one of the most coveted and admired PPC advertising company.
How to Measure/Monitor the Outcome?
Irrespective of the size and scale of the project, we try to give our best efforts to design a lucrative and attractive google adword campaign management service. Being proficient with the subject and tactics, we will help you find the right audience.
We at Digital Guider have a profound understanding of how things work with PPC campaigns. Coupled with this knowledge, we get into a position where it becomes possible for us to provide dedicated services. As we have gained a lot of experience over the years, we have the desired skill set to present you with the desired results.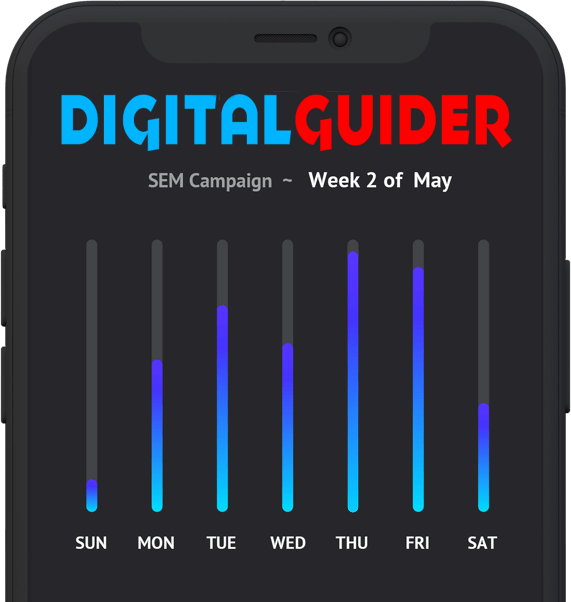 Why Choose Us?
We design tactical and result-oriented PPC campaigns in tune with the effective user experience, which makes us popular with most of the clients.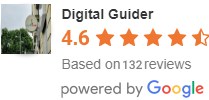 Digital Guider helped my company to a new level. Noah is amazing. His report and communication was awesome. He was available whenever I needed to talk and ask question. He... read more is very professional and knows his job.

Sally Bashar


Prajyot Kadam and Digital Guider have been what we needed in our business to go to the next level. Prajyot and his team catapult our website from Google ranking of... read more 48 to the first page of Google in no time. They are Awesome and I recommend their expertise and hard work to anyone. They happened to us at the right time and right place, as if they were God sent. Thank you Prajyot and everybody in Digital Guider. Franco Davati, P.E. President DiscountPDH

FD


I'm so glad that I'm working with Able and his team. They 're helping me & my business a lot since the beginning of the business. Amazing work for my... read more business almost a year now. Able, he always update the results and send me the reports on his work with every month. Love it . Definitely continue working with you!! Thank you.

Mimi Tatami


I came across DG through an email marketing campaign 4 months ago, and it couldn't have been more perfect timing! I was in dire need of changing the other SEO... read more company I hired because they were not delivering good results for my hair studio website rank in Google. Working with them was a nightmare as they would constantly assign me to different people, and there were always hidden charges for additional work that they had never informed me about earlier. Initially, I was hesitant to respond to DG's marketing email because of my experience with the other SEO company, but since I was desperate for help, I decided to give it a shot and connected with Paul, their marketing manager. The entire process was straightforward, and Paul explained everything step-by-step on a video call, suggesting solutions on how DG could help my website rank better on Google. He even sent me a follow-up email, which explained everything in greater detail, including pricing and the variety of services that they offered, which catered to clients' requirements and budgets. What impressed me was how transparent DG was in its approach. There weren't any hidden fees or unnecessary work that would be included later. Whatever was mentioned on their website regarding pricing for each package and the services it included was precisely what I received. DG assigned Adam, the project manager, to handle my project, and he was my point of contact throughout. (Unlike my past SEO company, who kept bouncing me between multiple individuals and confusing me with my SEO progress with them) Adam was the sole person responsible for managing my project's progress. So far, the DG team has delivered exceptional results, and Adam and Paul are always quick to resolve any concerns or queries that I have. I am glad that I took a chance and decided to give DG a try because their work is everything that I was looking for and more. Now, my rank in Google is getting better. Their professionalism and transparency exceeded my expectations, and I would highly recommend their services to anyone in need of transparency, seamless, and efficient SEO management.

Dewi


I get emails from companies all of the time claiming that they can improve your websites SEO and get me listed on the first page of Google. I didn't believe... read more this to be true until I meet Digital Guilder, Marketing Manager, Shubham. Shubham and his team have done an amazing job at not only improving my SEO, but my websites presence, reach and performance. I would highly recommend him and his Digital Guider Team. Lee Anthony Hard Money Global

Hard Money Guye


Digital Guider has been a wonderful SEO experience for our company. Although it has been a short amount of time, we are already seeing progress. Thanks so much for your... read more help!!

Gwynnis Mosby


They do what they say they will! Digital Guider has earned my trust. In just 3 months, results from their SEO & SMO services are hugely evident. My project manager... read more is responsive (and thorough and gracious), explains well to this novice, gets my pre-approval for all postings so I keep control of my brand, his team produces, and all is done very timely.

Kathleen Harward


My experience with Digital Guider was positive in every aspect! Twinkle Saini, the project manager of the team that handled my online business, provided such a great experience. She... read more is knowledgeable, prompt, courteous, and very professional and easy to work with. I am very appreciative! Patricia Sonnier Patricia's Passions Jewelry Boutique

Patricia Sonnier


I have been working with Digital Guider for the past 4 months , and they stood beyond my expectations . Twinkle , who has been managing my campaign , has... read more been very supportive throughout this phase of making the business bloom . I 10/10 recommend Digital guider.

Karine Uzunyan


I have had a great experience with Digital Guider. I am the Owner and operator of Zion Amazing Adventures a guiding company in the Zion area. I have a lot... read more on my plate and have little to no time for marketing. Anna Wilson makes sure that I make it a priority because of the impact it will have on our success. She has me approve the work so I can focus on our clients. We have already seen progress in our first month. Stoked.

Jared Wright


Jacob was instrumental and the leader on my SEO campaign. He is very proficient and professional. I highly recommend Digital Guider.

Rich Sklena


Digital Guider was very helpful in teaching me about Search Engine Optimization (SEO). Ruchika was my Project Manager and she took great care to explain the SEO strategy along... read more with assisting me with setting up other social media and advertising platforms.

James Desir