When it comes to SEO, our minds instinctively turn to Google. It's no secret that ranking high in search engine results is crucial for online sales. But what about the massive marketplace that is Amazon? If you're selling products on this e-commerce giant, you can't afford to overlook the power of Amazon SEO.
A buyer only has one objective when visiting Amazon: to purchase goods. But the real question is: where will they find it?
If you want the response to be "you," it's critical to understand how Amazon SEO works. 
While your website is essential, ignoring SEO for Amazon means missing out on a massive opportunity. Just as you strive to appear on the first page of Google's search results for industry keywords, you want your Amazon listing to be discovered by potential customers. That's where Amazon SEO comes into play.
This blog explores the strategies and techniques necessary to optimize your product listings and ensure they rank high in Amazon's search results.
What is Amazon SEO?
Amazon SEO refers to the method of optimizing your product listings on the Amazon marketplace (amazon.com) to improve visibility and rankings in search results. It includes optimizing elements like product titles, descriptions, keywords, images, and reviews to increase the chances of your products and help shoppers find your brand leading to higher sales.

Optimizing your store on Amazon will help your brand in:
How Does Amazon Ranking Work? 
The main focus of Amazon SEO is to make your product listings more visible and rank higher in Amazon's search results. A9 is the algorithm used to rank and rank products based on several factors. 
You've probably heard about the algorithm – a9, but it's since been updated to the algorithm called a10. Amazon hasn't officially announced any changes to a9, but Amazon experts have started referring to it as a10. 
We will talk about A9 in this guide, as Amazon has yet to receive an official update about A10.
Here's how A9 works :
Keyword Relevance: A9 analyzes the keywords used in product titles, descriptions, and backend search terms. It matches these keywords with customer search queries to determine relevance.
Sales Performance: A9 considers a product's historical sales performance, including conversion rates and sales velocity. Products that consistently generate sales and have high customer engagement are more likely to rank higher.
Customer Engagement: Factors like customer reviews, ratings, and seller feedback influence rankings. Positive customer sentiment and high-quality interactions contribute to better rankings.
Listing Optimization: Well-optimized product listings that include relevant keywords, clear and compelling titles, detailed descriptions, and high-quality images are favored by A9. Optimization ensures that products align with customer search intent.
Product Availability: A9 considers product availability, including inventory levels and fulfillment options. Prime-eligible products are often prioritized in search results.
Competitive Factors: A9 evaluates the competitiveness of products within their respective categories. Pricing, seller performance, and customer demand are among the factors considered in this assessment.
In addition, there are many other factors. Because A9 is a top secret of Amazon, its function cannot be precisely known. The intricacies of this algorithm could be worth billions and billions of dollars. Therefore, the secrets of how this algorithm works are well guarded. 
How To Do Amazon SEO? 
People do many different things when they search on Google, many of which are just informational, but almost all Amazon searches are just about making a purchase. That's why Amazon's algorithm only looks at two things:
Relevance Ranking Factors. 

Performance Ranking Factors.
If you ensure your product page is optimized for both of these, you'll see more conversions and sales. These factors can be divided into categories, so let's look closely at them.
Optimization Tips For Ranking Factors Based On Relevancy  
1. Extensive Keyword Research
While many of the keywords you use on Google apply to Amazon, you want to tailor your keyword research specifically to Amazon's SEO plan. Even though your keywords aren't visible to consumers, Amazon can see them and use them to determine the nature of your product. Keywords tell Amazon what kind of product you are looking for and what search terms your listing should appear for. Someone interested in education & looking to buy a book may search different keywords on Google and Amazon. On Google, they might search for "best-selling books," but on Amazon, they're more likely to type "latest best-seller books."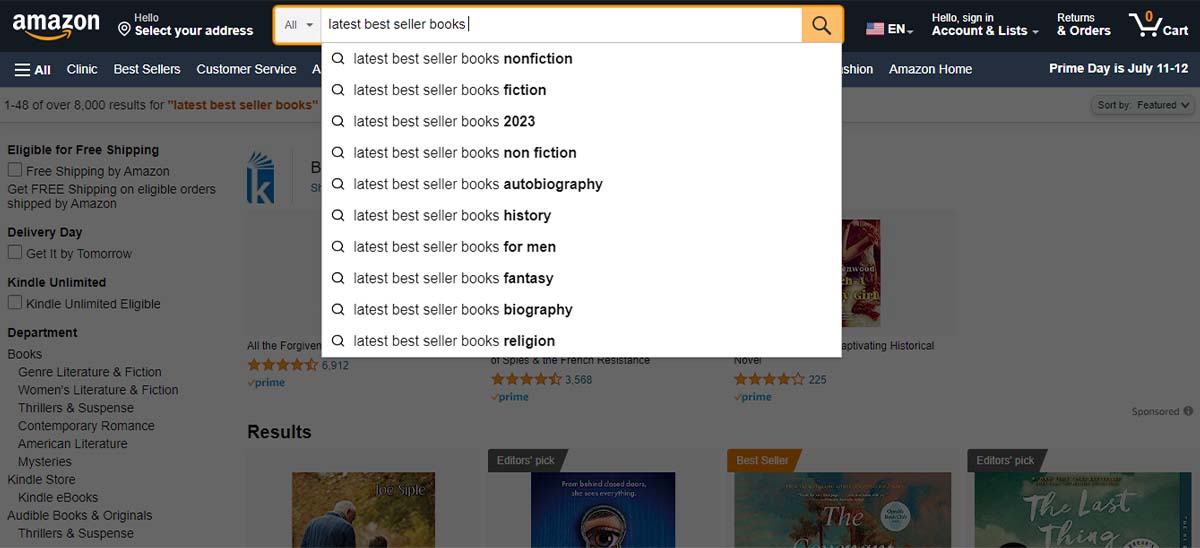 Amazon's search algorithm works based on keywords to determine the relevance of a product listing to a search query. It looks at the words on the listing, including the product title and description, and the backend keywords fields to determine whether or not the listing matches the query.
But keywords aren't the only thing that determines relevance. Amazon's search engine has evolved, moving away from being 100% dependent on keywords. The search engine also looks at conversion and click-through rates for specific keywords to ensure product listings appear for the right keywords in the search results.
2. Optimize Your Product Titles
The main part of your page is your product title. It's the first thing people will see, and it should have your top keywords in it. Depending on your category, your title could be anywhere from 150-200 characters long. If you want your title to appear on mobile devices, aim for 80 characters.

Use as many characters as possible, but make sure your title makes sense. The title should be [Brand]+ [Product]+[Top Feature]+[Model or size].  This way, you're putting the most important info first. People can see that, even if you cut out some of the text because of their device. Let's say, a packers & movers business looking for the best packaging tape as shown below: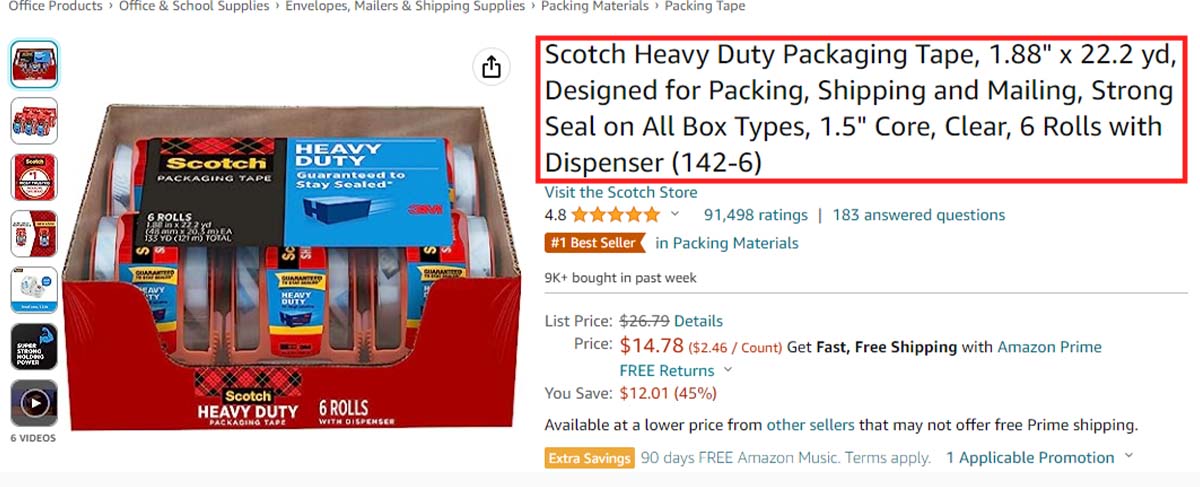 Avoid keyword stuffing in your title, as it will negatively affect your SEO for Amazon. By keyword-stuffing, you risk composing a title that does not sound natural, which can appear spammy and negatively affect your click-through rates.
3. Make your product descriptions stand out!
Having a good product description is crucial in convincing the customer to buy. Make sure to emphasize the good stuff about the product. It's not as important as the product name or the bullet points, but it's still important for the customer to decide. Use the right keywords and focus on making emotional and positive sales pitches.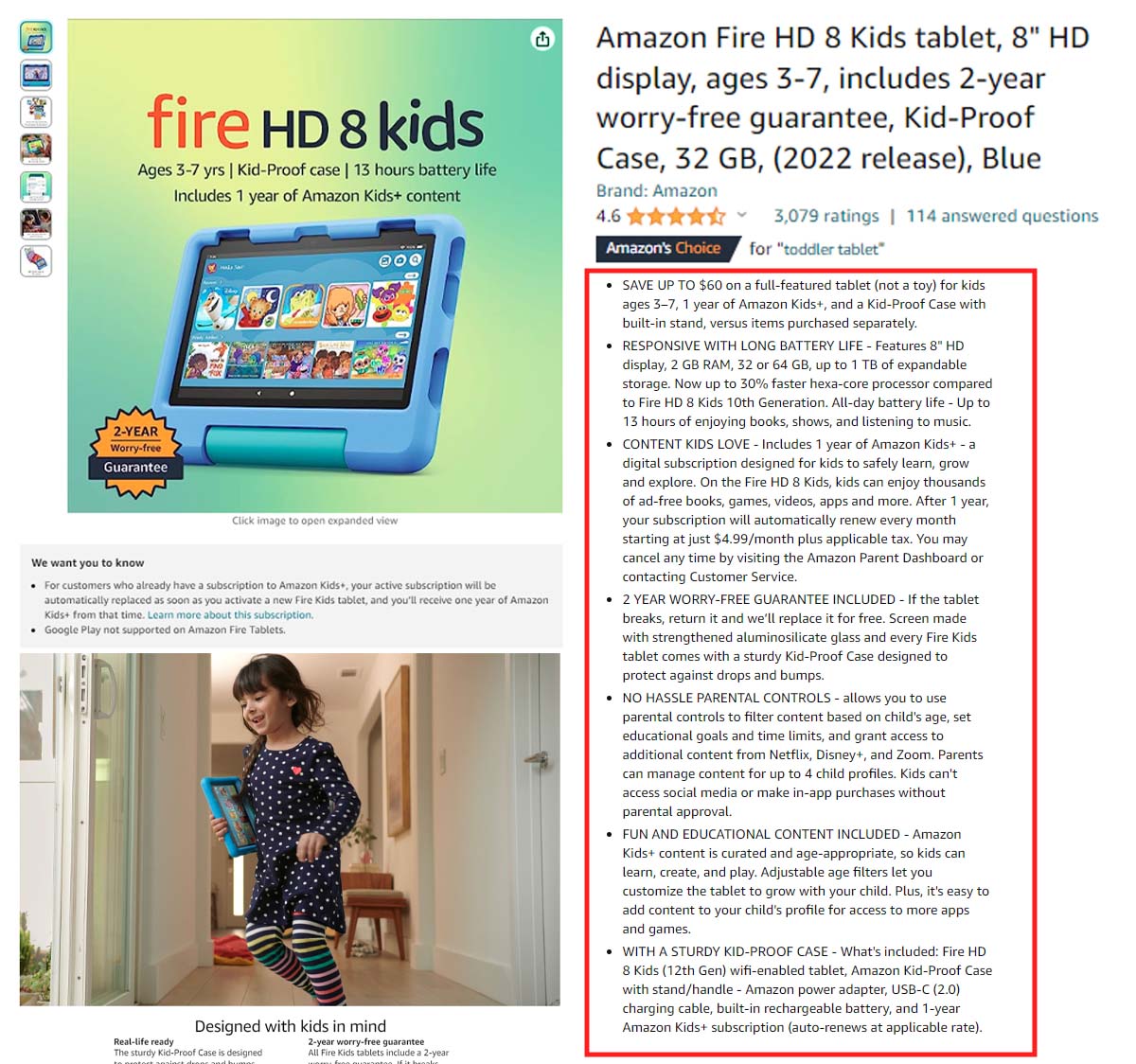 Consider the best practices for product listing quality and check the product listing guidelines for specific policies, rules, and restrictions. 
Here are a few more tips for creating high-quality, compelling product descriptions for Amazon SEO :
Include brand names.

Include sizes

Include material type

Mention relevant details such as colors, packaging, and quantity.
4. Use backend keywords
While these search terms are invisible to shoppers, they are typically indexed by Amazon's A9 algorithm, meaning they can significantly affect a product's search. Sellers can use backend keywords as an analogy for Amazon's SEO strategy. These keywords are analogous to meta tags that indicate the content of a webpage to Google, allowing the search engine to determine when to display the page to users searching for relevant information.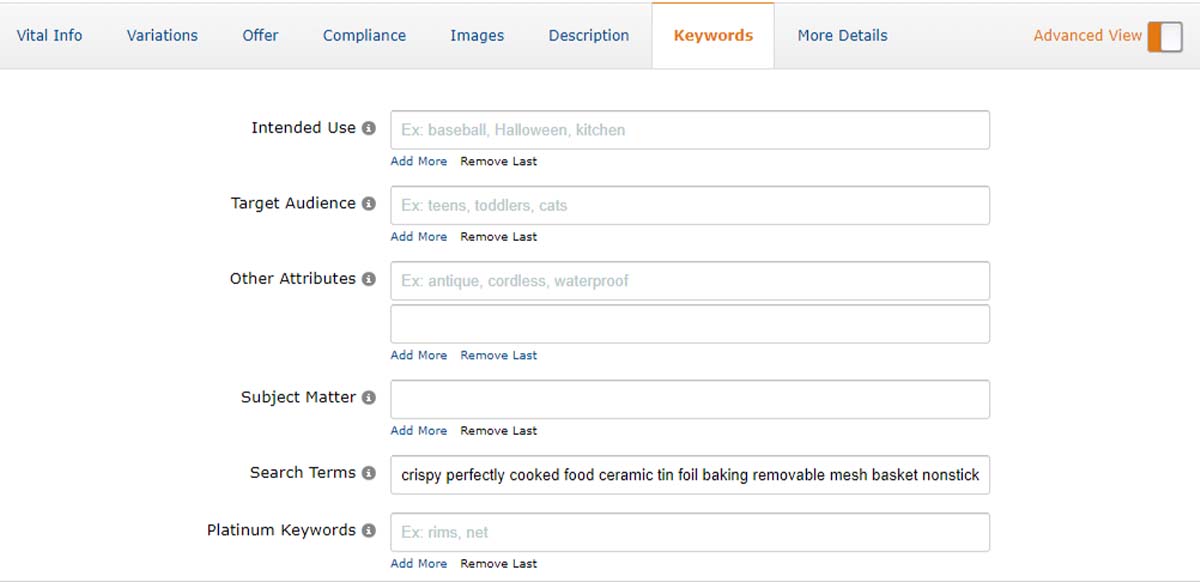 There are some fields that sellers can fill with backend keywords, each with a limit of 50 characters. Exceeding this limit will result in the website's backend keyword not being indexed. To ensure the successful completion of the Amazon backend keyword field, it is crucial to adhere to the following five rules: 
Do not repeat any words.

Avoid quotation marks, as they will limit the total number of characters.

Do not include too many changes to the same word.

Do not include commas, as they are ignored, and include variations in spelling and synonyms.
Optimization Tips For Ranking Factors Based On Performance
1. Product Image Optimization
Products that consistently have high-quality images tend to have higher conversion rates. The same can be said for your Amazon product page as well. Amazon also recommends having larger images in their Seller Central Product Image guidelines, as high-quality larger images help customers visually evaluate and compare key features.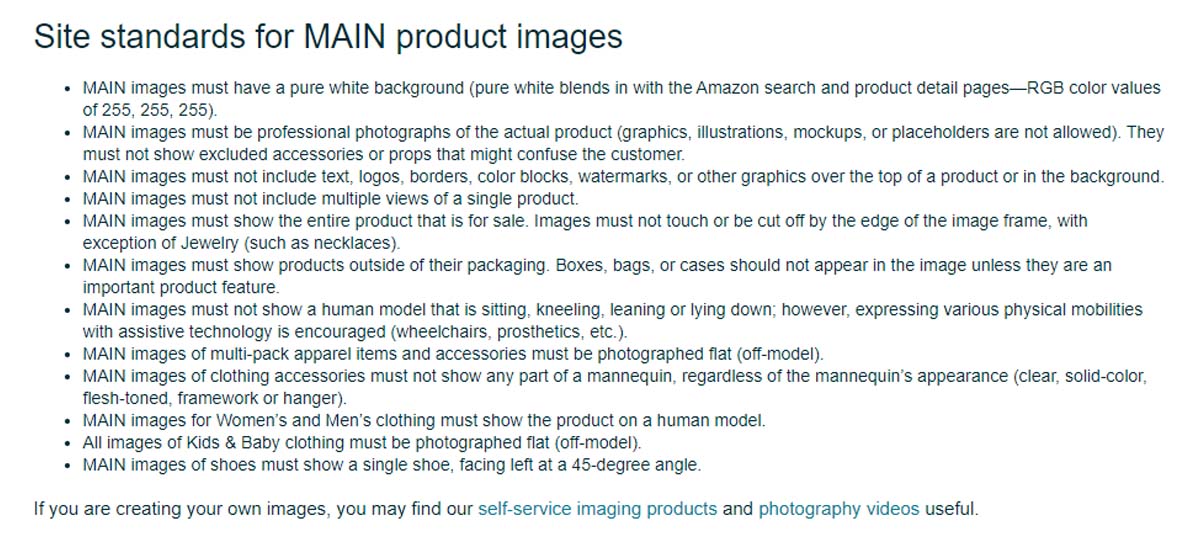 The Amazon Seller App can help you improve your Amazon listing photos. You can access the photo capture & edit feature in the top left drop-down menu when updating your listing photos or from Product Photo Studio. This feature allows you to adjust automatic and manual image exposure/brightness, cropping, and white background.
2. Competitive Pricing
The price of your products can significantly impact how many people convert and how much money you make. To ensure your products are priced competitively, look at what your competitors charge and make changes to create a competitive price point in your industry.  Keep an eye on what your competition charges on Amazon and other stores.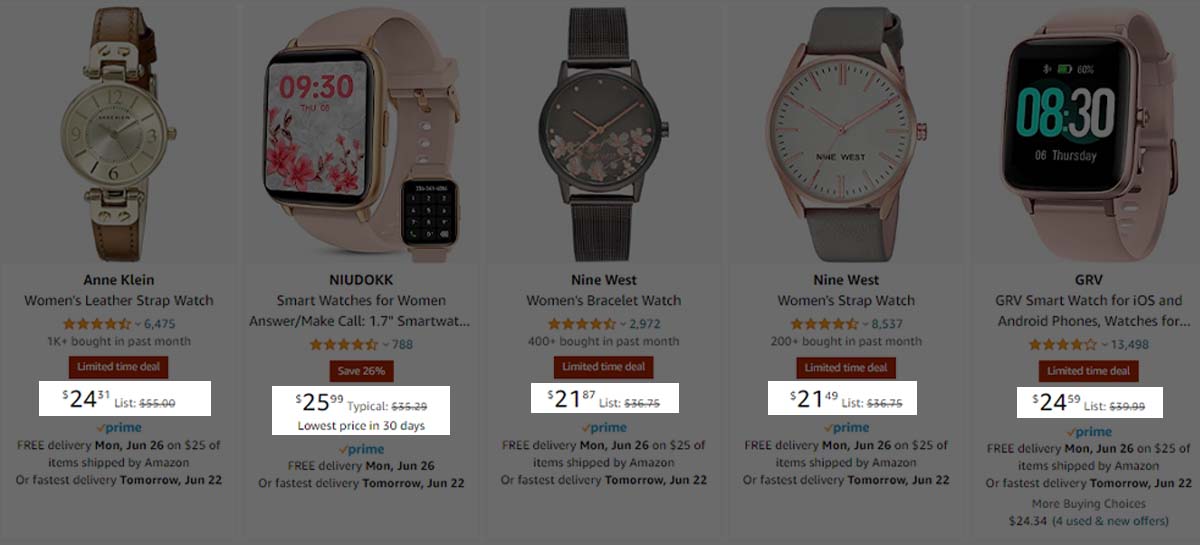 If you're charging more than your competition, make sure you have a good reason for it and be able to explain it to customers. Some ways you can optimize product prices:
Offering free shipping can significantly increase sales.

Create Competitive Buy Box or Competitive Lower Price rules to match Competitive Prices.

Run A/B tests on price points to see whether offering products at different prices can make a difference in sales.
3.Get More & More Positive Reviews
A satisfied customer is the most persuasive salesperson. Customers place a higher value on other shoppers than they place on you when discussing your product. Reviews are also critical when it comes to Amazon's SEO strategy. Basically, if you have many positive reviews, your product will show up higher in the search results than other products with fewer or fewer positive reviews.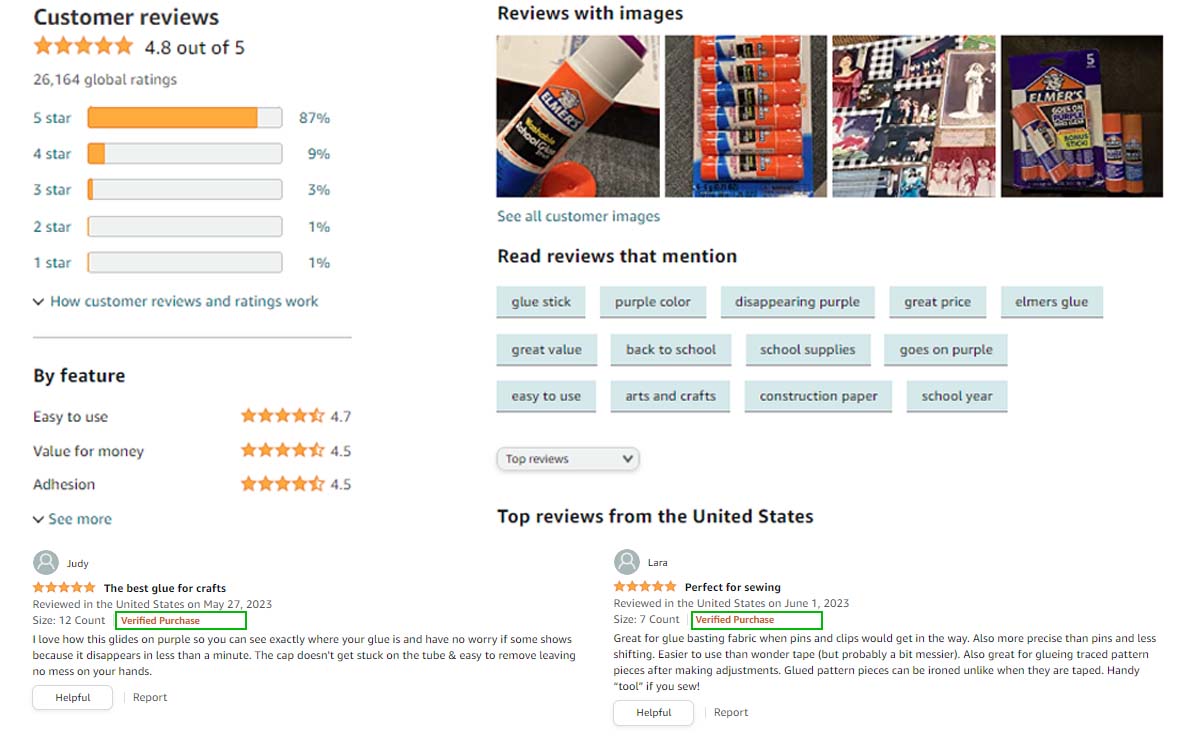 If you want to get your customers to leave reviews on Amazon, you can do a few things-
Follow up with them after they buy something and ask if they're happy with it. 

Ask them to contact you if there's anything wrong or they're satisfied with it. Some people might be delighted with what they bought but would only leave a review if you asked them to. 

You can also ask people on your mailing list or

social media to leave reviews

if they bought something. 
Remember that Amazon has a different algorithm for verifying purchases and unverified ones, so it's essential to get reviews from customers who bought directly from Amazon. If they purchase through other channels, their reviews appear, but they get less weight on Amazon's a10 algorithm.
4. Opt for Fulfillment by Amazon (FBA)
Amazon FBA is a service that helps you to outsource fulfillment to Amazon. When you sign up for an Amazon FBA account, you can send products via Amazon's worldwide network of fulfillment centers. You'll also be able to enjoy free two-day shipping with Prime memberships. When customers order something, Amazon fulfillment specialists pick, package, and ship it to them. They can also handle customer service and handle returns for those orders.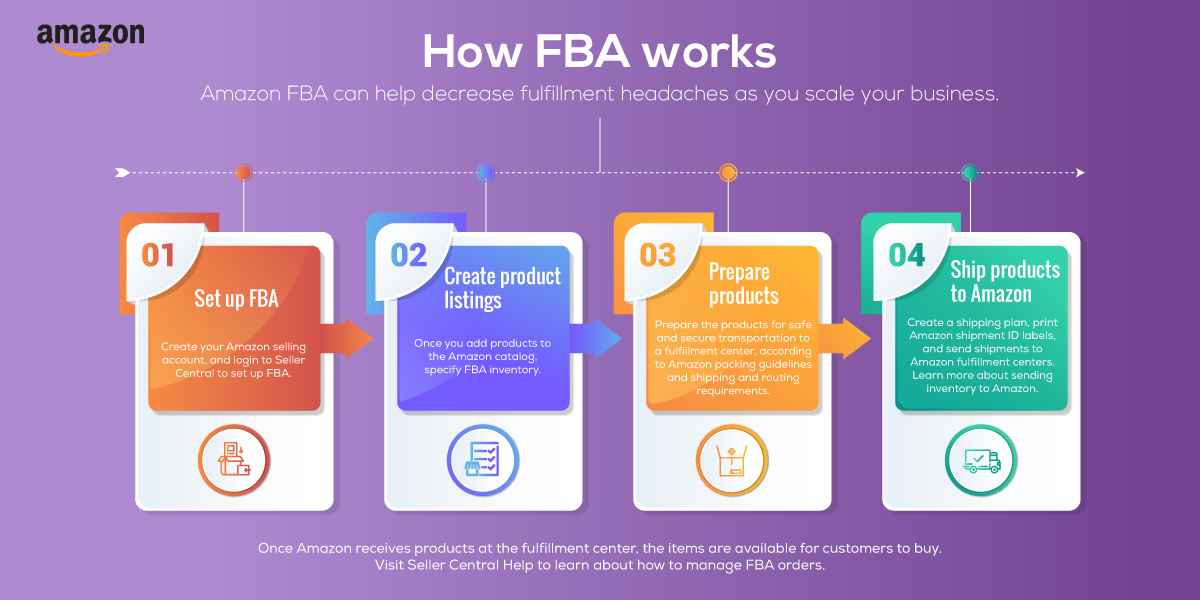 If you're not already using FBA, you should be because FBA is necessary for you to be able to ship your product with Prime (unless you're using Seller Fulfilled Prime). Without Prime shipping, you won't be able to make a lot of sales from the ever-growing number of Prime members.
Wrapping Up : 
Following the advice in this guide and picking the right keywords for Amazon marketplace SEO, you can see some improvement in your Amazon rankings. But don't just sit back and wait for it to happen. Amazon SEO is constantly evolving, so you must watch your Amazon listings. You'll need to keep optimizing and managing the parts of your listing that Amazon A9 looks at. You can always hire E-commerce SEO experts like Digital Guider to fuel your product sales. We know how to help you optimize your Amazon product listing to produce better results with your campaign.
Call us now at +1-307-209-3608, or book a free consultation call now!