Many companies in the business of digital marketing claim to provide the best SEO services; however, it is always good to do a little research before settling for the services they offer. How much you wish to spend is also an important consideration in determining which SMO company suits you best.
Social Media Optimization or SMO is a service that helps you promote your business on various social media platforms. Social media sites are many and frequently visited by the young generation and old alike. Hence, it makes perfect sense to promote the existing and new products here to get maximum exposure.
It is an inexpensive strategy to build better awareness of your brand and establish direct and more intimate contact with your customers and being one of the SMO companies in the USA,
We can help make it possible in much less time.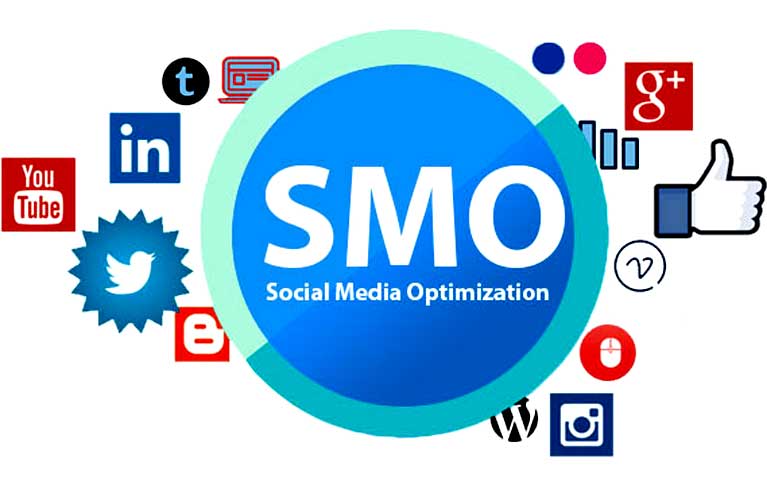 With the help of social media, It's easier than ever, for the public, to assess and scrutinize, a company's goods, services, and brand image. The public plays a significant role in making or breaking a brand and social media presents a potent platform to keep the public in your favor. By creating a strong online reputation, a business can be popular among people and instantly grab a strong customer base.
Although it sounds very simple a lot of effort goes into making your brand visible on social media platforms. SMO strategies require you to post interesting content that will engage users like, blogs, visuals, illustrations, forum posts, and any number of other attractive content, and most people fail to do this regularly which leads to no positive results.
Here comes us for your rescue as the best SMO company. We can assist you in building a wider customer base by promoting your business in the right and legitimate way on various social media platforms.
Social Media Optimization works the same way like Search Engine Optimization (SEO). Both these services seek to increase the brand's online visibility to attract and retain customers. In plain words, optimizing will, ideally, involve increasing a brand's ranking on search engines and social media websites.
However, SMO performs a dual responsibility. Along with improved rankings, it also improves brand reputation. Organizations are known to announce, denounce and inform, about their business decisions and actions, via. their social media platforms.
Therefore, they must employ effective SMO strategies so that these proclamations don't offend anyone or have any other negative connotations and reach the maximum audience possible.
People who feel relatable to the content or find the services helpful start to 'follow' the brand's various social media accounts and also encourage their friends to do this. It is the best technique to increase brand loyalty. Companies can create better relationships with consumers, through SMO services, while incorporating smart marketing strategies.
SMO is a powerful marketing and promotion tool. With our years of experience and expertise in providing SMO services, at Digital Guider, we help brands can make a great impact on the audience, in regards to their goods, services, or solutions. Contact us today to grab more information and clear concerns.
Our customer service is more than happy to help you.