Imagine a search experience that listens to your preferences, interacts with you like you're having a chat, and displays information in an engaging and visually appealing way. In an era where search engines are constantly innovating, Google has taken the game to the next level with a new project called Project Magi, a top-secret project with a mysterious code name. If you think you know everything about Google search, you're in for a world-class surprise.
Why is Google doing this amazing thing?
It all started with Microsoft's integration of ChatGPT in Bing, which gave them an edge over Google.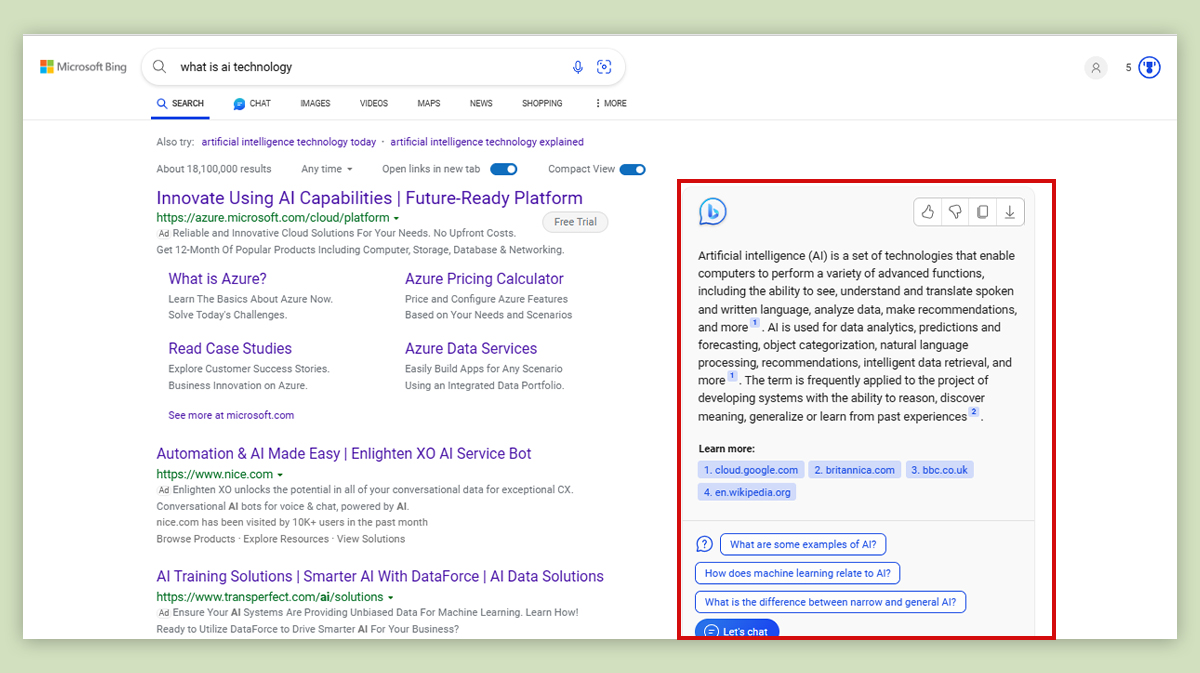 Google felt the heat and launched its own chatbot, Bard. Samsung even considered replacing Google with Bing on their devices, which left Google in a panic. 
That's how Project Magi came to be – a revolutionary search experience with a chat-like experience and a personal touch.
This blog will explore how Google Project Magi could revolutionize the SEO & search experience.
Let's discover everything there is to know about Project Magi.
Also Read: Google Bard vs. ChatGPT: Everything We Know
What is Google Project Magi?

 
The New York Times states that Google Project Magi is a chat-based interface allowing seamless transactions and personalization. The goal of Project Magi is to give users an exceptional search experience. No more passive search queries or static search results. Google is using AI and advanced technology to build a search engine that listens to your needs, has meaningful conversations, and displays information in an eye-catching way.
The New York Times also claims that Google has over 160 full-time Google employees dedicated to this secretive project coded as " Magi." According to the report, Magi would enable users to complete transactions such as purchasing shoes or booking flights. This would allow users to conduct financial transactions while utilizing existing – and potentially lucrative – Google search advertisements.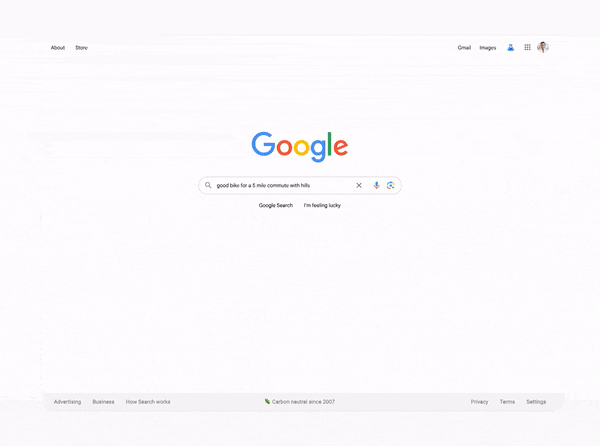 The report further states that Magi can enable users to respond to questions about software coding and write code according to a user's request. Additionally, the report says that Google may place an ad beneath the computer code answers.
Unfortunately, Google hasn't said much about Project Magi yet. All they've given us so far is a quote from Google's Lara Levin:
"Not every brainstorm deck or product idea leads to a launch, but as we've said before, we're excited about bringing new A.I.-powered features to search and will share more details soon."
How Will Project Magi Change Search Experience & SEO? 
AI-Powered Personalization
Project Magi may use machine learning to provide highly personalized search experiences. Analyzing user behavior, search behavior, and context aims to deliver customized recommendations and information that matches your needs and interests. For example, Google's artificial intelligence (AI) algorithms can learn about your previous searches and proactively suggest relevant information or make recommendations based on your interests and location.
Project Magi is all about making search results more visually appealing.  Its visual search feature may let you search for information by looking at an image or other visual element. This feature introduces a whole new level of search possibilities. AI helps search queries create interesting and informative snippets that make it easier for people to find what they want. In addition to snippets like FAQs, or knowledge graphs, search results will now include images, videos, charts, and other interactive elements to make it more engaging and understandable.
This not only makes search results look better, but it also helps users understand and make better decisions faster. You can now search for products and landmarks and explore visual content more intuitively. Popular search engines such as Pinterest and Snapchat already use visual search to help users find similar products or learn more about objects captured in images.
Google's Project Magi aims to deliver a conversational AI-powered search experience more like a real person's. By integrating chatbots with natural language processing (NLP), users can engage in conversational and interactive search interactions, creating a more natural and engaging search experience.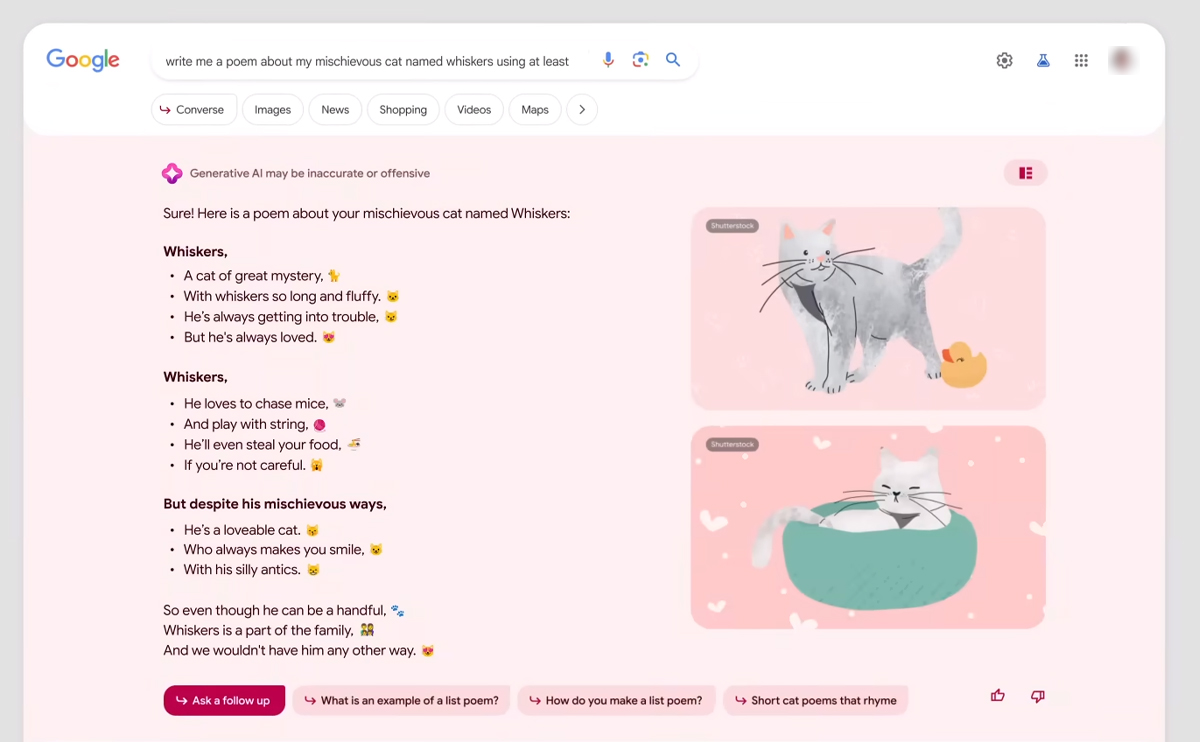 Google's conversational search technology has already been used in various applications, including Google Assistant and its conversational customer support systems. With this conversational AI framework, users can ask follow-up queries, ask for clarification, and receive immediate, tailored answers from the search engine. If you are optimizing your website's content for conversational AI, then be assured to get a featured spot through zero-click search results.  
Redefining SEO Strategies
As Project Magi continues to roll out new search capabilities and algorithms, SEO strategies will also change. Marketers and site owners must adjust their strategy to keep up with the ever-changing search landscape, shifting their focus to content relevance, visual SEO, and voice SEO. Maintaining visibility and relevance in this Project Magi era will require staying on top of SEO best practices and understanding the impact of artificial intelligence (AI) on search rankings.
More Comprehensive Keyword Research Approach
In SEO, keyword research is vital in driving targeted website traffic. Traditionally, keyword research has centered around initially identifying terms that users search for. However, it's essential to recognize that user queries evolve as they progress through their decision-making journey. Let's explore this concept further by considering an example in the fitness world.
If you're a user just starting out with your fitness journey, you might be looking for – 
Beginner workout routines

How to lose weight

Healthy diet plans

Fitness tips for beginners.
But that's just the start of your journey. You might have more specific questions and worries as you learn more and refine your goals.
You might be looking for the "best exercises to target my abs," "low-impact workouts to help with knee pain," or "nutritional supplements to help with muscle recovery." These secondary keywords come up as users seek more specific information to help them reach their fitness goals. But with the rise of Generative AI and Google's new Project Magi, there's a whole new world of keyword research. The goal is to answer all users' questions and ensure they get the necessary answers.
Transactions On Google Only 
Today, you probably visit a website, choose their desired items, and make payments through the payment gateway provided on the same website. This process can be lengthy and frustrating because even after finding your preferred item above the fold of the SERP, you still have to delve deeper into it by visiting the website, adding the preferred item to the cart, filling in the payment details, accepting the payment request, and waiting for the acknowledgment message.

But this all will change with the arrival of Project Magi; you can make all the transactions on Google only, with no need to surf through different websites & struggling through different complicated website navigation. 
Also read: How To Make A Responsive Website? 8 Practical Tips To Follow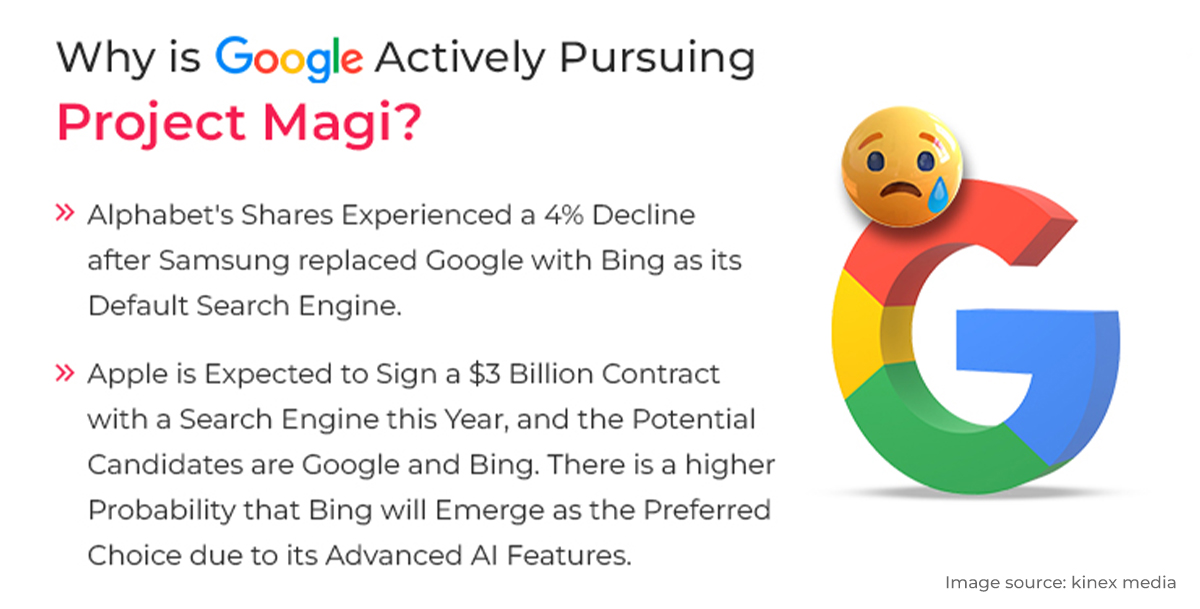 Interactive Content Will Go a Long Way

  
In the past, content creation was limited to covering a variety of topics without considering the content's usefulness or its ability to meet search-intent criteria. However, with the introduction of Google's Project Magi, conversational content has become the primary focus, meeting user intent and responding to subsequent queries during the research process.

To help you navigate this transformative shift, here are some invaluable tips on crafting conversational content:
Friendly and Informal Tone
Attract the reader's attention with a conversational, friendly tone. Imagine you're addressing the reader directly, using personal language such as "you" and "we," creating a connection that encourages the reader to engage actively in the conversation.
Encourage Interaction with Questions and Prompts
Keep your readers engaged by using questions and prompts to get them thinking. This way, they'll be more likely to think, talk about what they've learned, and be part of the conversation.
Bite-Sized Sentences and Paragraphs
Break your text into shorter paragraphs and sentences for better readability. This makes it easier for readers to process the information and helps them keep up with the conversation.
Make it Relatable with Examples
Give your content some personality by using stories, anecdotes, or examples to make it more relatable and interesting. These stories and examples grab readers' attention and give them a real-life context related to their own experiences.
Conversational content will also help your content promotion strategy. So, focus on writing & optimizing your content for humans, and make it more interesting & interactive.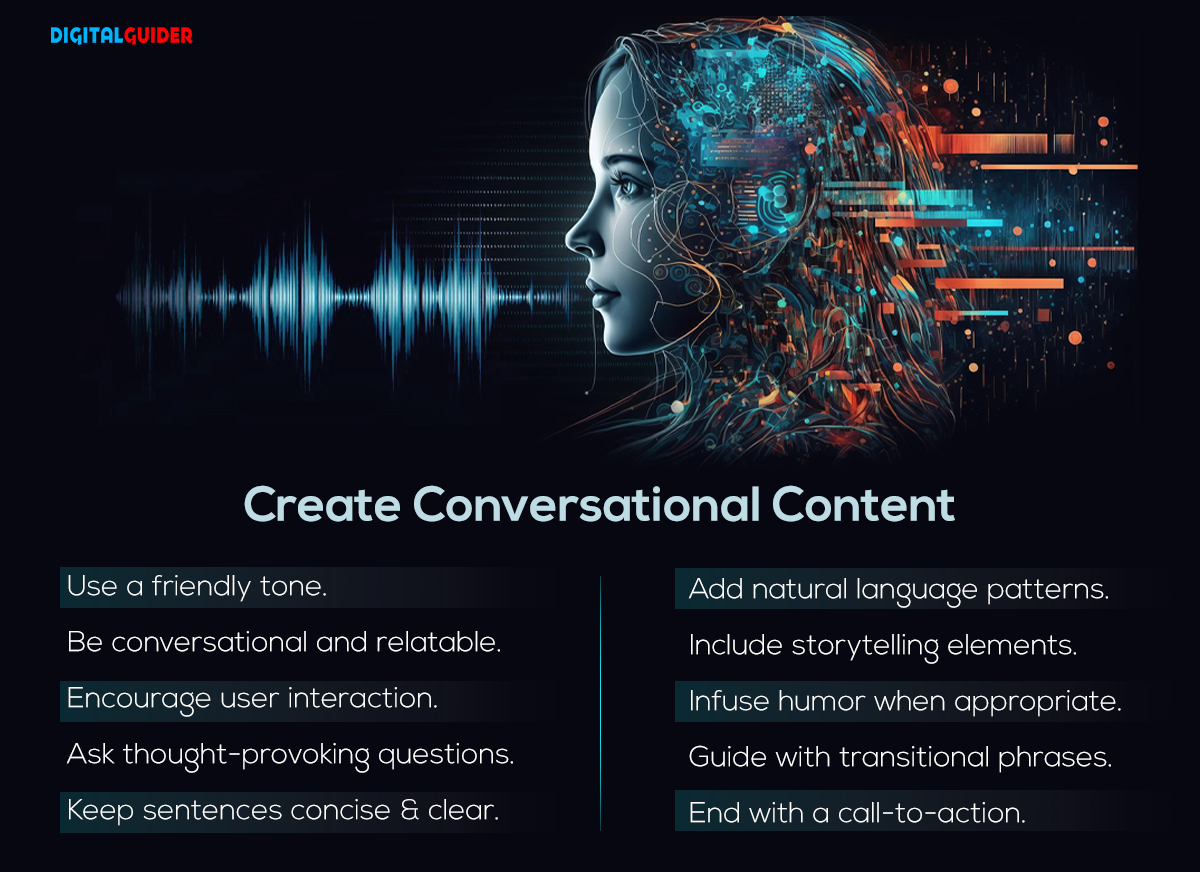 Conclusion: 
And that's just the tip of the iceberg. Google's continued investments in search innovation to make the search experience more "visual, snackable, personal, and human" mean there's more to come. From AR to voice search, there's no end to the possibilities.
Google's ongoing research and explorations into emerging technologies give us a glimpse into where Project Magi could take us. Project Magi invites users, businesses, and marketers to join the search revolution. By staying up-to-date with the latest innovations and using AI-powered search, we'll be able to navigate the digital world more efficiently and easily find information.
So, what's next?
Google Project Magi is a game-changer in search. It's going to redefine how we search and how we interact online. Prepare yourself for a smarter, intuitive, engaging, and personal search.