HVAC SEO Services
Many HVAC companies struggle to see this growth as they lack a reliable online presence. You need to heat your business's online visibility if you want non-stop calls for services or installation appointments. If your business website is not appearing among the top three results for keywords such as "AC Repair near me" and "Furnace Installation [Your City]," then you are losing HVAC leads to your competitors. Effective HVAC SEO service will help you in:
Rank higher in Google Local 3 pack & local directories.

Scheduling increased the number of service appointments.

Improve your authority in the HVAC industry with increased brand awareness.

Increasing your leads with an improved online presence.
Be among the top results when homeowners search for " HVAC Contractors near me. " and let them book your services online.
The road to success isn't always smooth in today's ever-changing HVAC landscape, where state and federal laws collide with the growing home improvement & construction sectors. Gone are days when closing HVAC sales was just a matter of pitching prospects and scheduling appointments. You need a strong HVAC SEO strategy to engage and capture your target audience.
Studies show that 80% of sales in various industries require ongoing follow-up to close the deal. In the industry, you'll have to navigate the customer journey, which often includes multiple interactions and rejections before prospects are directed to the end of your sales funnel. An effective HVAC SEO strategy is your best bet in this highly competitive market. It will help your business stand out and resonate with your target audience.
What is HVAC SEO?
When someone searches for terms like "air conditioning," "AC repair," or "air conditioning repair," they'll see a mix of organic results, paid ads, and featured snippets. Google's algorithm considers a lot of things when it comes to organic search results.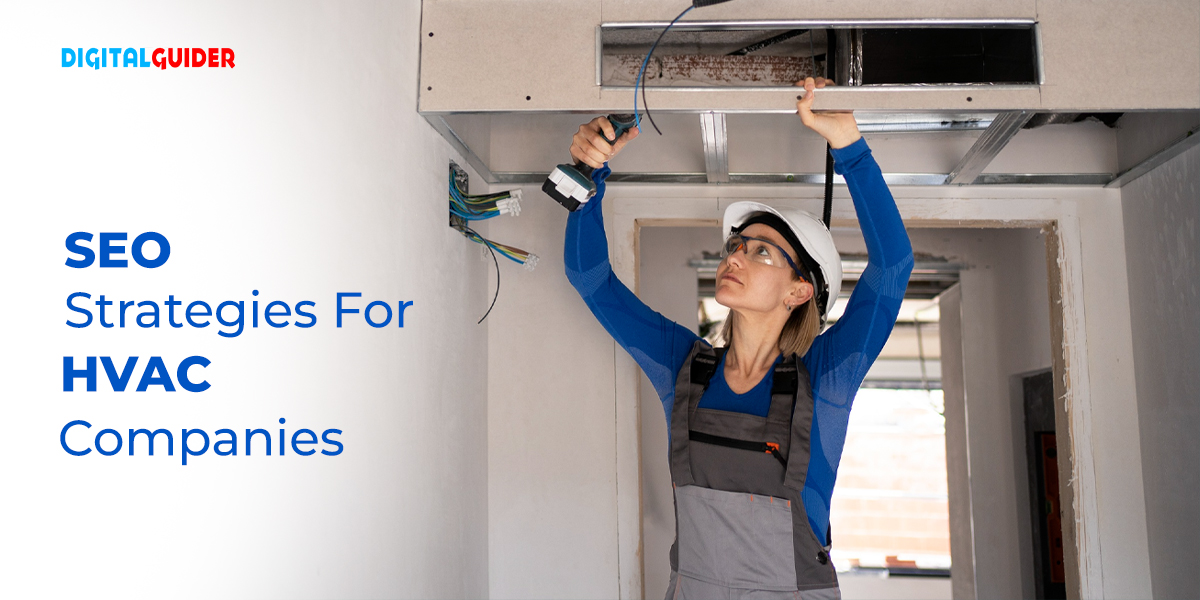 Search Engine Optimization for an HVAC company includes keyword research, page optimization, local search targeting, and content creation. All of these things are designed to improve your website's ranking and drive more traffic for your business. You can establish yourself as a go-to place for customers looking for dependable HVAC services if you can demonstrate your company's expertise, build customer trust, and provide a smooth online experience. Here are some benefits of having a customized HVAC SEO strategy –
Increased Online Presence
HVAC companies must create an online presence that resonates with consumers across all demographics. SEO for HVAC ensures that people from all demographics easily find your website. By utilizing inclusive SEO strategies (e.g., diverse keyword targeting, multilingual optimization), you can ensure your HVAC service offerings are relevant and relevant to a broad range of consumers.
HVAC companies must have a robust online presence that appeals to many customers. Search Engine Optimization is an integral part of this process, ensuring that websites are accessible to a wide range of users. By utilizing inclusive SEO techniques, such as diversifying keyword targeting and optimizing websites in multiple languages, companies can guarantee that their offerings are accessible and pertinent to a broader range of customers.
Build a Positive Brand Image
If you're running an HVAC business, you know how important it is to build trust and confidence. That's why including inclusivity and diversity in your SEO strategy is essential. HVAC companies prioritizing inclusivity can help build customer trust and create a better brand image. They can include diverse testimonials, case studies, and a diverse workforce to do this. They can also make sure their website is accessible to people with disabilities. All of this helps build trust and relationships, which in turn helps create a better customer brand image.
Search engine optimization is an excellent way for an HVAC company to get ahead of the competition. It gives you the data and insights to stay ahead of the game. You can analyze your competitors, monitor what's happening in the industry, and adjust your SEO strategies accordingly. Not only does this help build your brand, but it also helps your customers trust you, which is why they choose you for their HVAC services.
7 HVAC SEO Strategies For Improved Online Visibility
1. Targeted Local Keyword Optimization
Keyword Optimization is the foundation of an effective HVAC SEO campaign. It is essential to conduct extensive research to identify pertinent local keywords that align with the services offered and the target audience. These keywords should be incorporated naturally into the website's content and the image's meta tags, headers, and alt tags.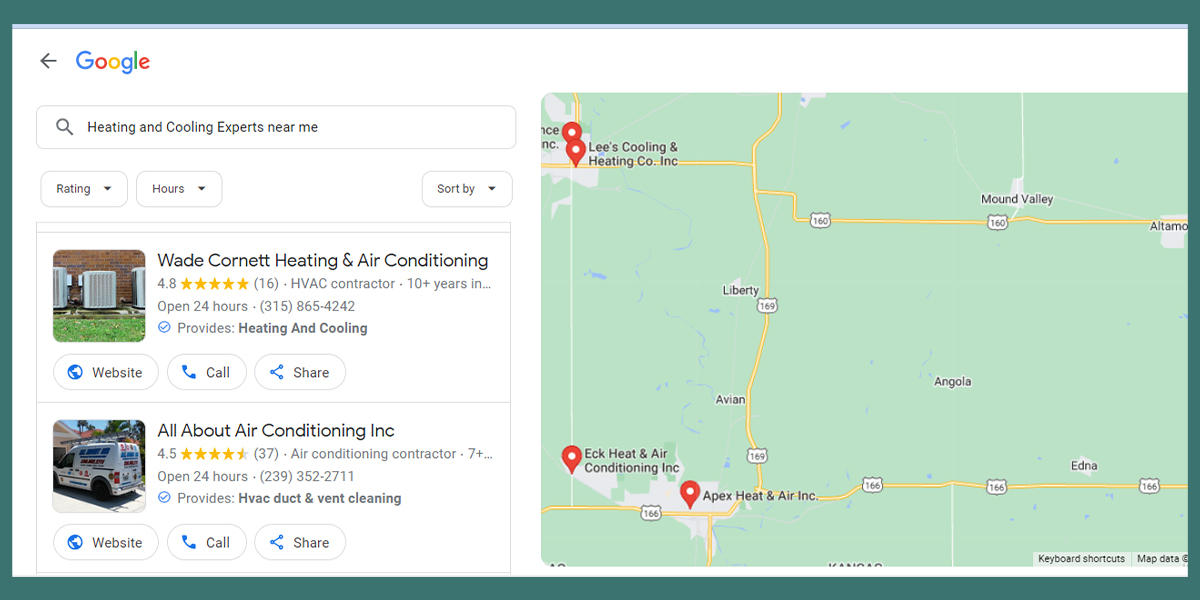 By optimizing the website for relevant local search terms such as "HVAC Services in Your Location" or "Heating and Cooling Experts near me," it is possible to improve the visibility of the website in local search engine results and draw in customers who are actively searching for HVAC services.
2. Online Directory Listings
Improve your local search engine optimization (SEO) ranking by consistently and accurately listing HVAC businesses in online directories. When registering your business, ensure that it is listed in well-known directories, such as Yelp and Yahoo Local, as well as Yellow Pages. Ensure that the information you provide is accurate and complete. This includes your business's name, location, phone number, and website URL. Having consistent listings across directories increases your credibility and enhances your chances of ranking high in local search engine results. Here are a few directories-
HVAClocal.com
HVAC.com
HomeAdvisor
HVAC-Talk
Remember that SEO isn't just about showing up in directories. It's also about ensuring your website is optimized for search engines by providing your content, structure, and keywords are relevant.
3. Mobile-Friendly Website Optimization
Optimizing your HVAC website for mobile devices is crucial with the increasing use of smartphones. Ensure your website is fully responsive, offering a seamless browsing experience on various screen sizes. Mobile optimization improves user experience and aligns with search engine algorithms prioritizing mobile-friendly websites.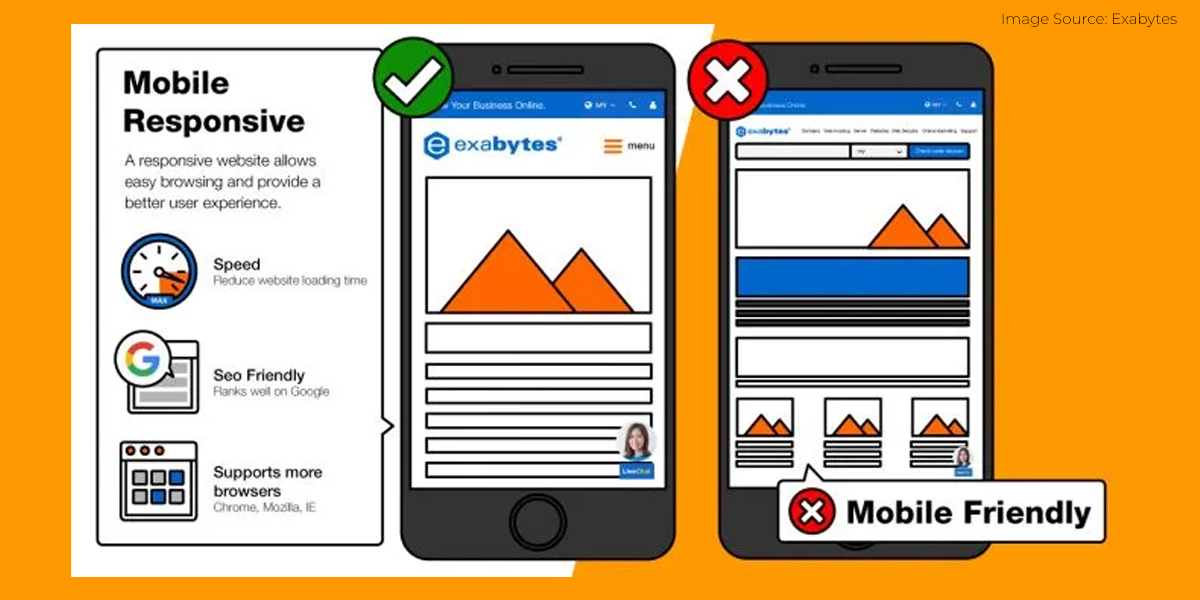 A responsive website increases the likelihood of attracting and engaging potential customers, leading to higher conversion rates.
4. Content Marketing and Blogging
Establish yourself as an industry authority by consistently creating informative and engaging content. Start a blog on your website and share valuable HVAC tips, energy-saving advice, maintenance guides, or industry news.
You position your HVAC company as a trusted resource by producing high-quality content that addresses your customers' pain points and questions. Incorporate relevant keywords naturally into your content to improve search engine rankings and attract organic traffic.
5. Online Reputation Management
Managing your online reputation is crucial for HVAC businesses. Encourage satisfied clients to post positive reviews on platforms like Google My Business, Yelp, and industry-specific directories. Respond promptly and professionally to positive and negative reviews to show your dedication to customer satisfaction. Positive reviews enhance your online reputation and increase the likelihood of attracting new customers through referrals.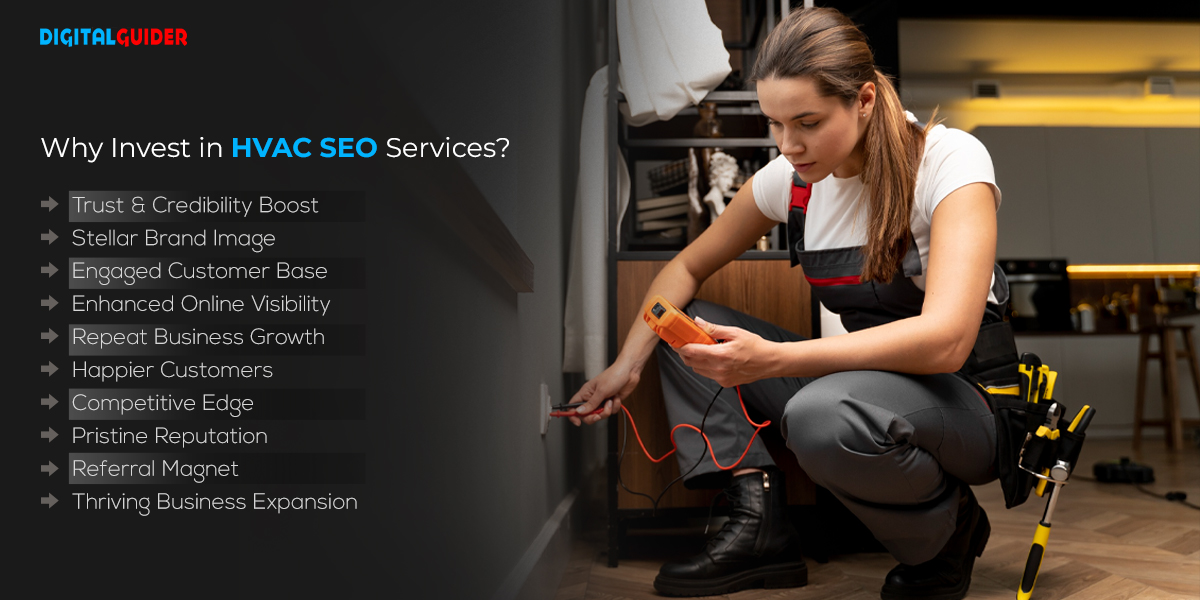 6. Social Media Engagement
While social media signals may not directly affect search engine rankings, an active and engaged social media presence can enhance your online visibility. Utilize platforms like Facebook, Instagram, and Twitter to showcase your HVAC expertise, share informative content, and engage with your audience.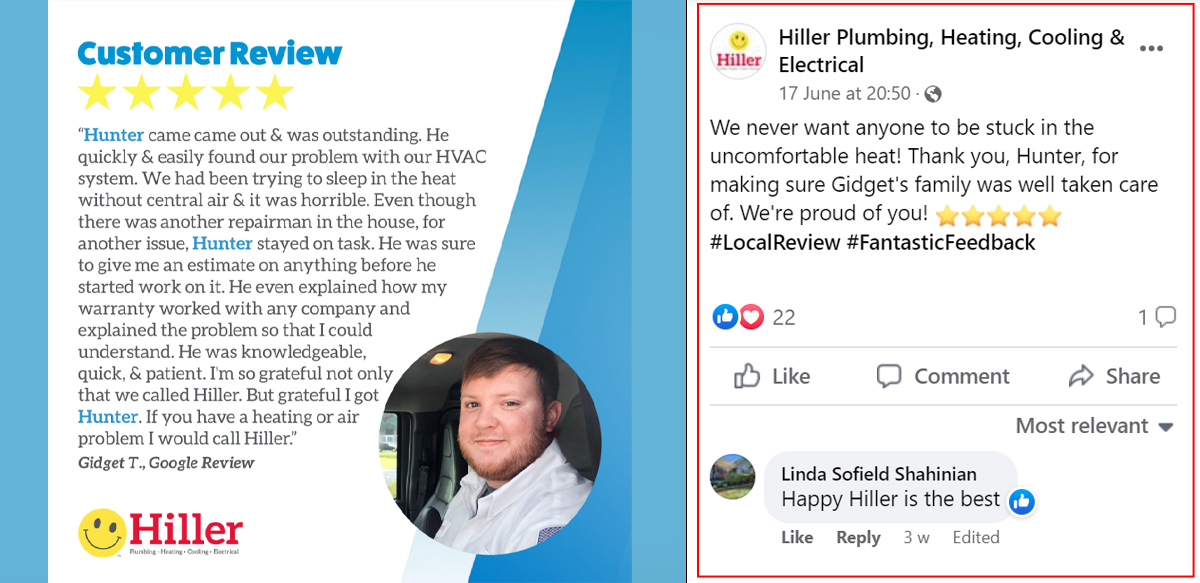 By leveraging social media, you can create a cohesive online presence, increase brand awareness, and foster customer loyalty.
7. Regular Website Audits and Optimization
Conduct regular audits of your HVAC website to identify areas for improvement. Optimize your website's technical aspects, including page titles, meta descriptions, site speed, and URL structure. Implement proper header tags (H1, H2, etc.) and optimize image file names and alt tags. Regularly monitor your website's performance and adjust it to ensure optimal functionality and user experience.
Increase Your Revenue With HVAC SEO Agency
Implementing these HVAC SEO strategies can enhance your local presence, attract targeted traffic, and outshine your competition. Our SEO services are designed to increase your online visibility, generate more leads, and grow your revenue. Take advantage of the opportunity to leverage the power of SEO for your HVAC business. Book a free consultation call with us today to learn more about how our strategies can help your business thrive.
Contact us at info@digitalguider.com  to learn more about our HVAC SEO services