If you're like most people, you probably use the same handful of search engines every day without giving it much thought. But have you seen all these 50 search engines in your life, which we'll discuss in this blog? If not, let us entitle you to all the 50 available search engines. 
We all know that Google is generally considered the world's best search engine. It's had over 89% market share since Statcounter began collecting data. Not only it's the world's most popular search engine in June 2023 and the world's most-visited website, with over 106.5 billion visits.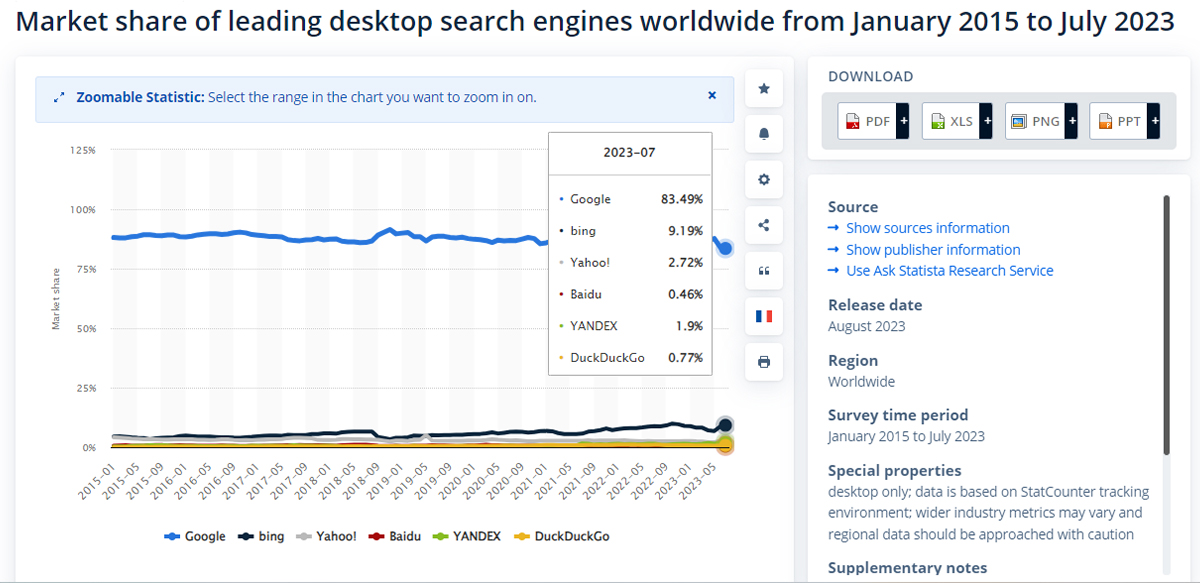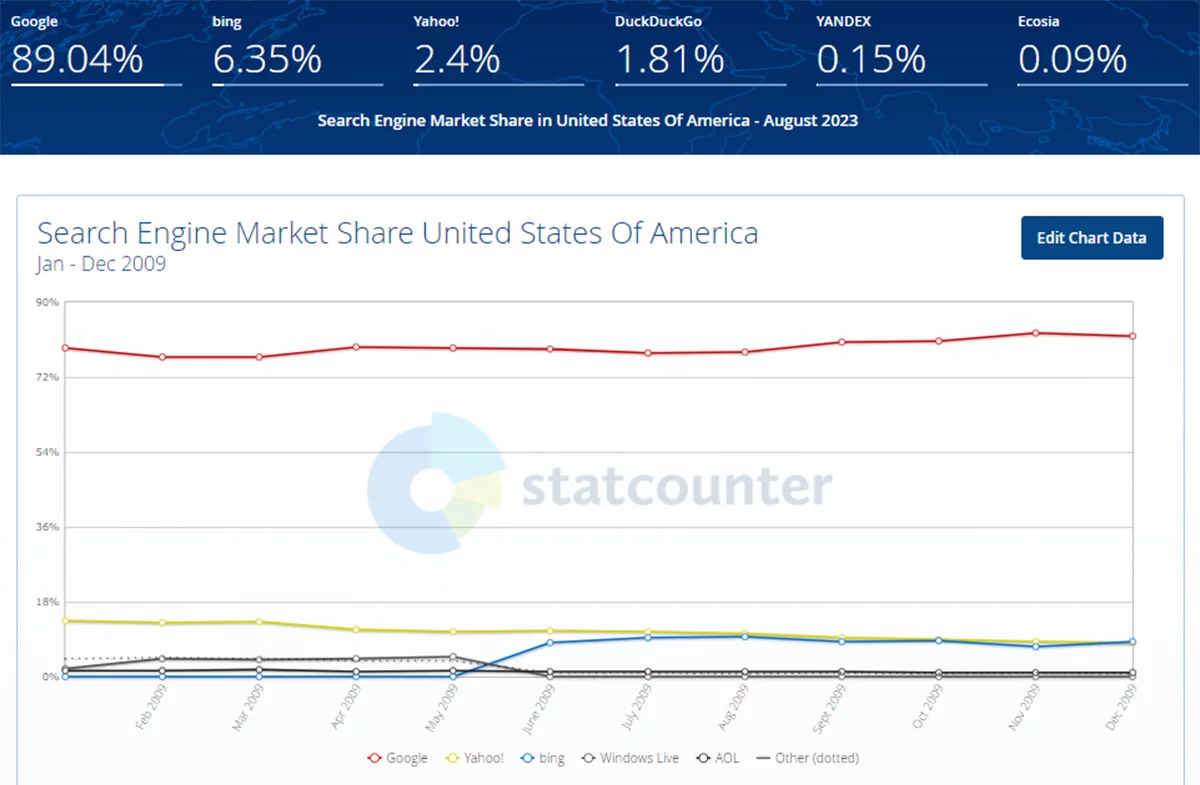 But there are more search engines than you can ever know. But if you need in-depth citation research, region-specific results, or a global search experience, you might require different search engines. So, let's delve into the complete list of search engines 45+ with unique features you should know.
What Are Search Engines?
Search engines are websites that provide query search results for information retrieval. There were over 8.5 billion daily searches/queries on Google alone, and it is the most popular website worldwide, As of 2022.
Search engines are essential and have changed how people look for information by providing more ways to see what they want online than ever before. These are some of the most famous search engines across the globe.
Search engines are categorized into the following sections according to how they work:
Crawler-based search engines:

Crawler-based search engines use a crawler or bot to crawl and index new content. For example, Google, Yandex, and Bing

Human-powered directories:

Directory sites that require people to input data are called human-powered directories. Yahoo! Directory and DMOZ are both examples of human-powered directories.

Hybrid search engines:

Hybrid Search Engines use crawler-based and manual indexing to list the sites in search results. Google is a primary crawler-based web search engine that utilizes human-powered directories as secondary mechanisms. 

Meta search engines:

Some search engines, such as Dogpile, use meta-information collected from other search engines and directories to display their results. 

Specialty search engines:

Many niche search engines are available online, including Shopping,

Local Search

,

Domain Name Search

, Freeware, and shareware Software Search. These allow you to find what you're looking for more easily.
Top 50 Search Engines You Must Try Once
1– Google Search Engine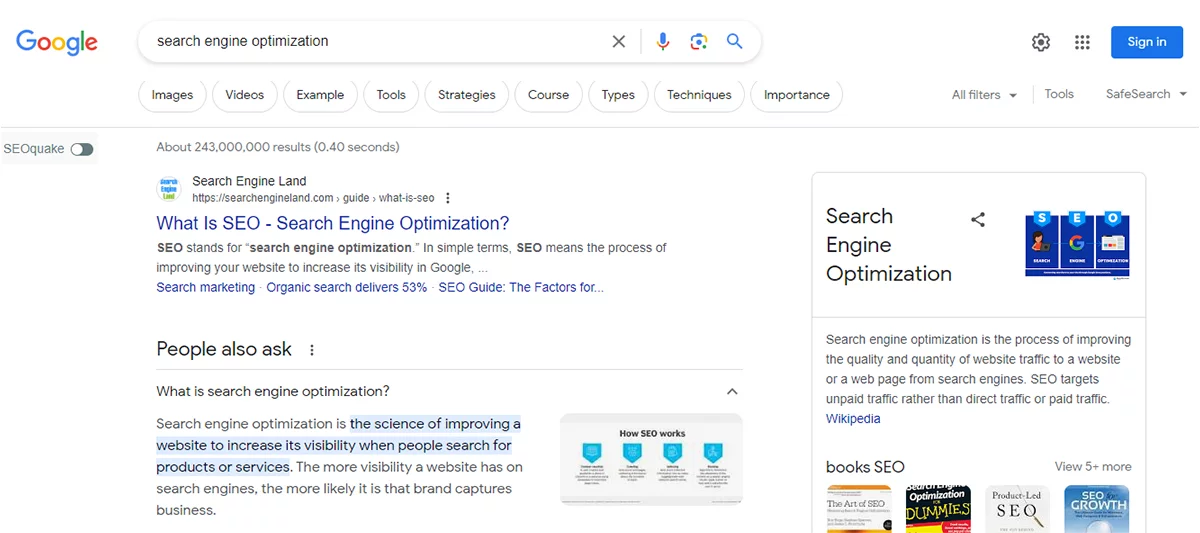 As the most popular search engine in the world, it's no surprise that Google is at the top of this list. Google offers a variety of features and services that make it the best choice for many users, including Google's simple interface is one of its most significant selling points. Users can type in their query and get results without navigating through complex menus or settings. These include things like Google Translate (for translating foreign language websites), SafeSearch (for filtering out explicit content), and incognito mode (for private browsing).
Google Flights is another great search engine for travel-related itineraries. You can explore flight options, book cheap flights & plan your whole journey. 
2– Socialseeking Search Engine
If you are looking for a site to navigate social networks quickly, you can use the Socialseeking search engine. It provides user-generated images and news on various social media accounts. 
Also Read: 25 Tips – How To Increase Social Media Followers & Engagement
3–  Microsoft Bing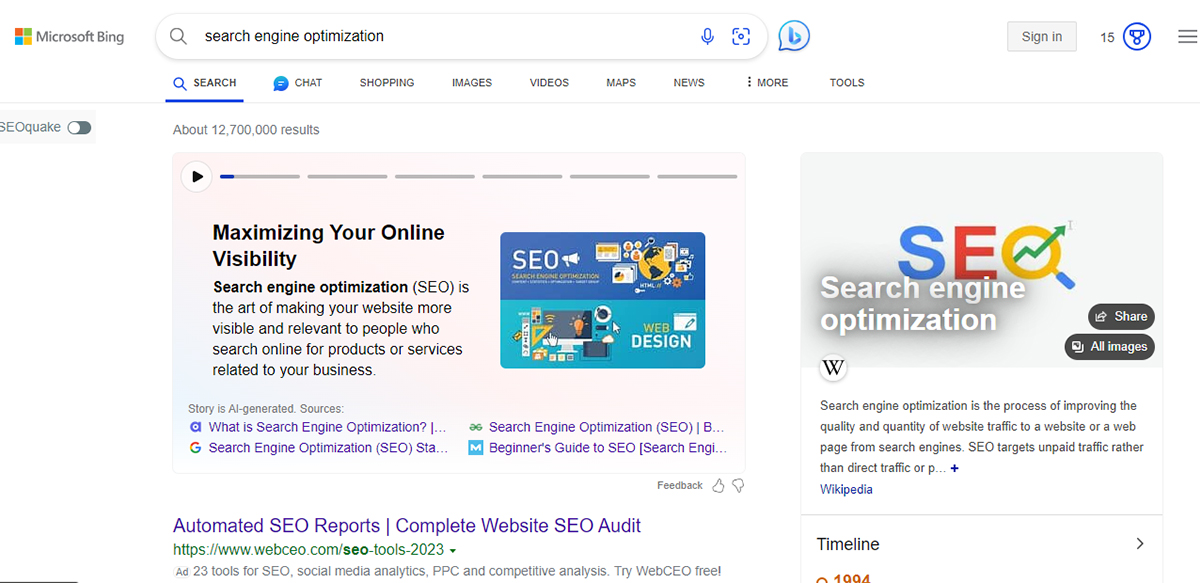 Bing is a great search engine for various reasons. One reason is that it offers a great selection of results. You can find almost anything you need on Bing. Another reason is that the search engine is very user-friendly. The interface is easy to use, and you can find what you're looking for quickly and easily. Finally, Bing offers a variety of features that other search engines don't have, such as image search and video search.
4–  Crunchbase Search Engine
If you want in-class live information or data for private or public companies, you will find it here on the search engine site Crunchbase. From data search engines such as founder information, funding, mergers, industry trends, and acquisition. 
5–  Baidu Search Engine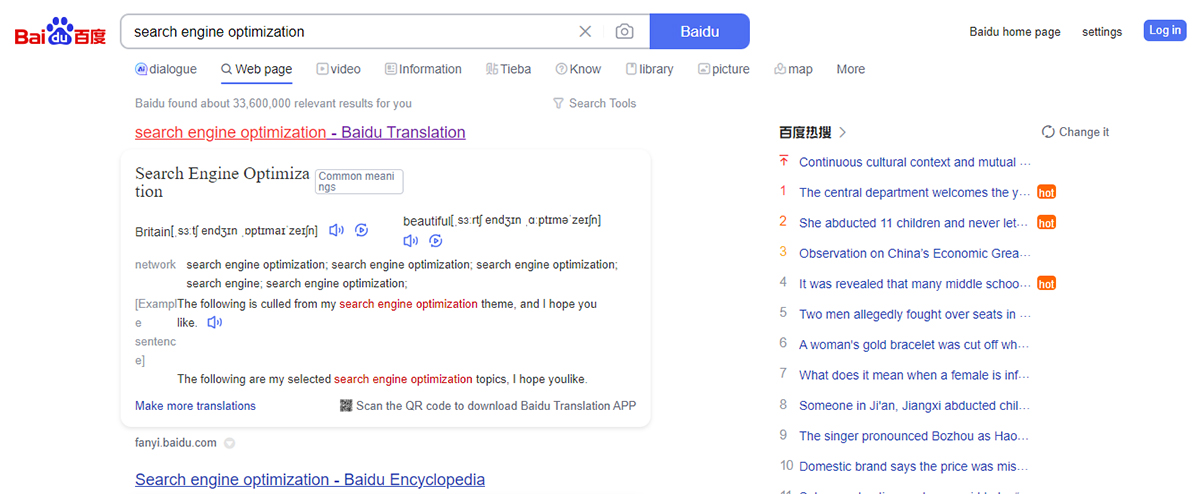 The Baidu search engine is one of China's most popular search engines. It was founded in 2000 and has since become the largest search engine in China. Baidu offers many benefits, including a search engine, map service, online advertising, and cloud storage.
6–  Gigablast Search Engine
For real-time indexing and to protect privacy, the Gigablast search engine is the best for your use. This way, the information here on the site is updated and fresh with conclusive data. The data and information cannot be tracked by anyone as well. Keep reading this top 50 search engines list that you must give a try if you are into innovative searches & want to explore more. 
Must Read: What Is Index Bloat? 9 Methods To Identify & Fix It
7–  Yandex Search Engine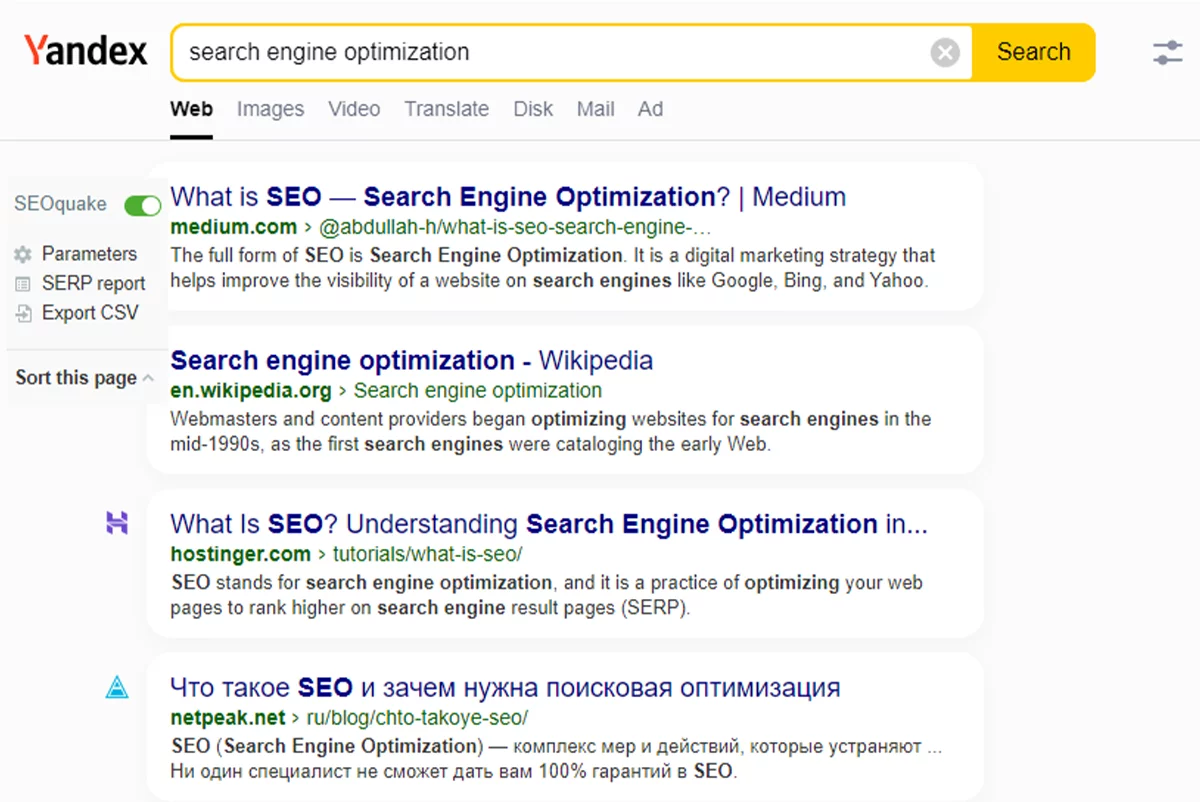 Yandex is a search engine that was founded in 1997 in Russia. The company has since grown to serve over 150 million people worldwide. Yandex's mission is to help people find the information they need when they need it. The company offers various services beyond search, including email, maps, and more.
It's the second most popular search engine in its native South Korea, with 35.35% of the local market share in June 2023, according to Statcounter. It delivers about 74.7% of all search answers in South Korea. Using the Naver search engine to get information on various topics in South Korea is now possible.
9–  Yahoo Search Engine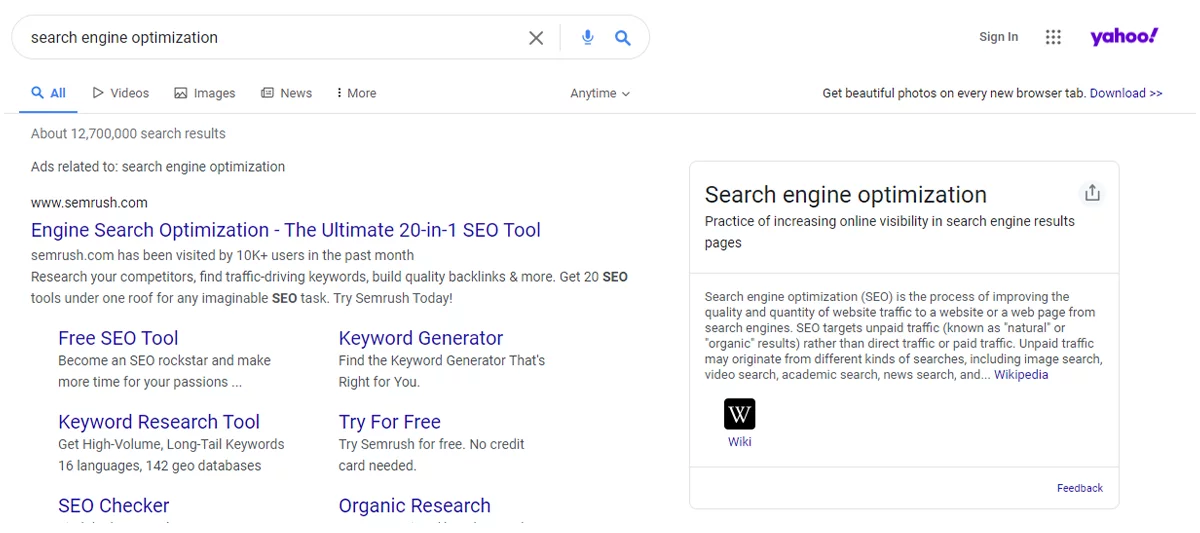 Yahoo is a web search engine owned by Verizon Media. This company was founded in January 1994 by Jerry Yang & David Filo. Initially, the website was a directory of other websites, but it quickly evolved into a searchable index of pages. The company's mission is "to be the most trusted starting point on the Internet for people and businesses to connect."
10–  Gibiru Search Engine
The platform prides itself on being the "uncensored private search" and anonymous private searching. With Gibiru's VPN, tracking the user's searches is impossible. Go through the top 50 search engines you must try if you are into innovative searches & want to explore more.
11–  ASK Search Engine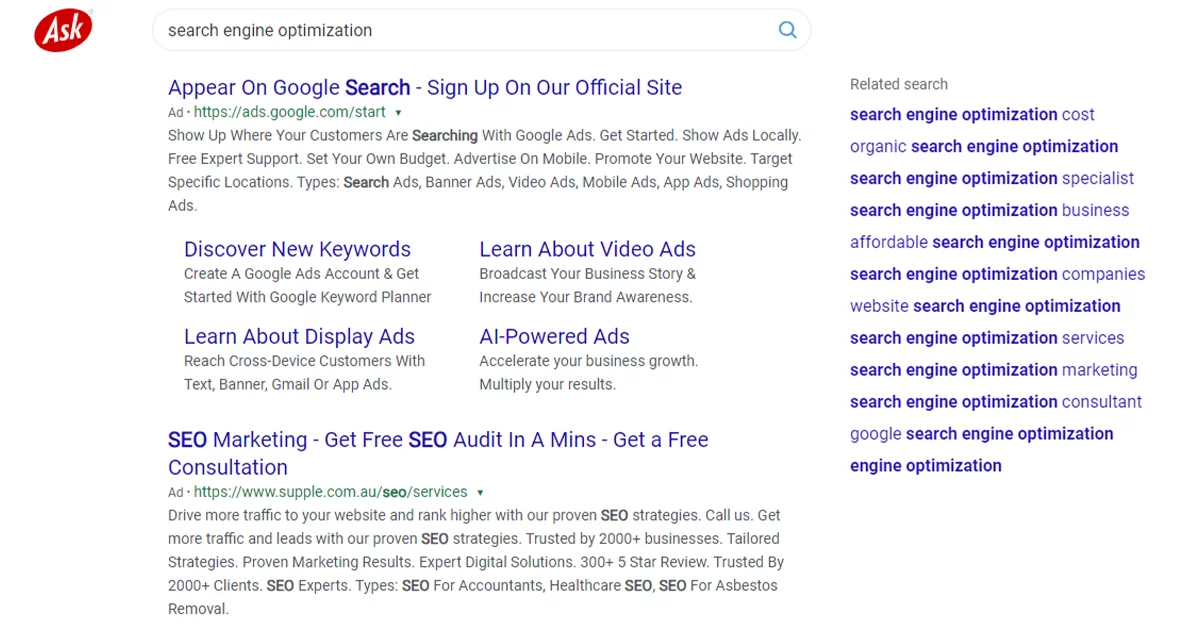 ASK is a search engine that allows users to ask questions & receive answers from others. ASK differs from other search engines because it uses user-generated content to provide results. ASK is an excellent resource for discovering new products, services, or topics. 
12– Scribd Search Engine
If you are a book lover, Scribd is the search engine you are looking for; here, you will find most magazines, books, audiobooks, music, and even sheet music. Keep reading this top 50 search engine list that you must give a try if you are into innovative searches & want to explore more. 
13–  DuckDuckGo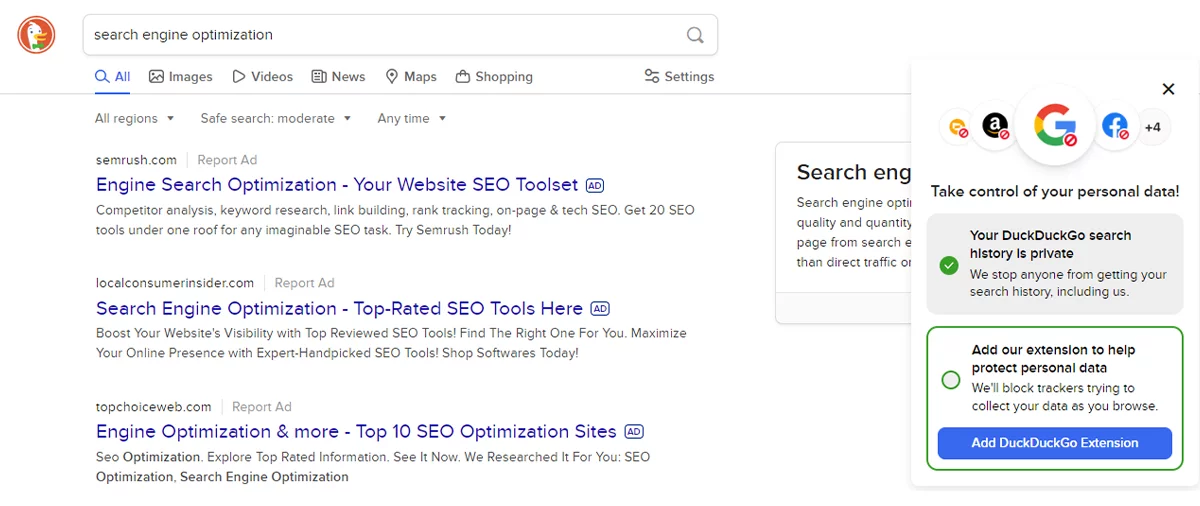 DuckDuckGo search engine was launched in 2008. The company is headquartered in Pennsylvania. This search engine doesn't collect or share personal information about its users. It has been praised for its promise of privacy and its user-friendly interface.
14– Wiki Search Engine
Think of Wikipedia and WikiHow. The Wiki search engine is a platform for consolidated information. But all the info here on Wikis, the copies are easily edited by anyone. 
15–  Wolfram Alpha Search Engine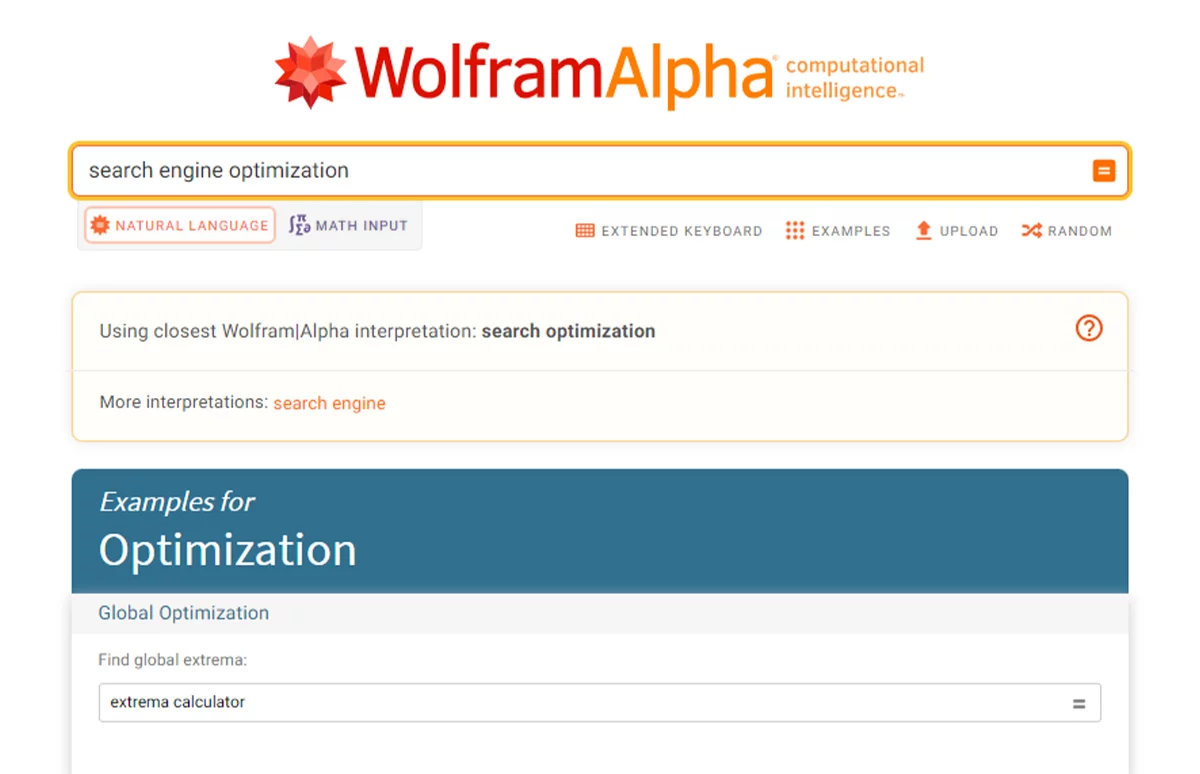 When it was launched in 2009, the search engine Wolfram Alpha was a computational knowledge engine where you could direct answers. Here, you can get lists of websites to find solutions. It is a privately owned search engine that uses Wolfram's unique algorithms, knowledge base, and AI technologies to calculate expert-level user results. 
16– Pinterest Search Engine
If you search for photos, images, video clips, and gifs, Pinterest is the number one search engine platform. It first launched in 2010 and received about 5 billion searches every month. You can also refer to it's Pinterest marketing feature if you want to grow your brand among Pinterest users.
17–  Google Scholar Search Engine

If you are working in academics, you can get great help with the Google Scholar search engine, which can help you with research papers, books, and other articles. They have an online library stacked with academic books. 

The slideShare search engine was ideal for downloading and sharing all official documents. The search engine receives about 16 million monthly users for making quality slides, PDFs, ebooks, presentations, and data reports. 
19–  Reddit Search Engine
Reddit is a public platform to search for and share common interests, experiences, and hobbies. Here on Reddit, there is a way to filter content by a category known as Subreddit. 
20–  Dogpile Search Engine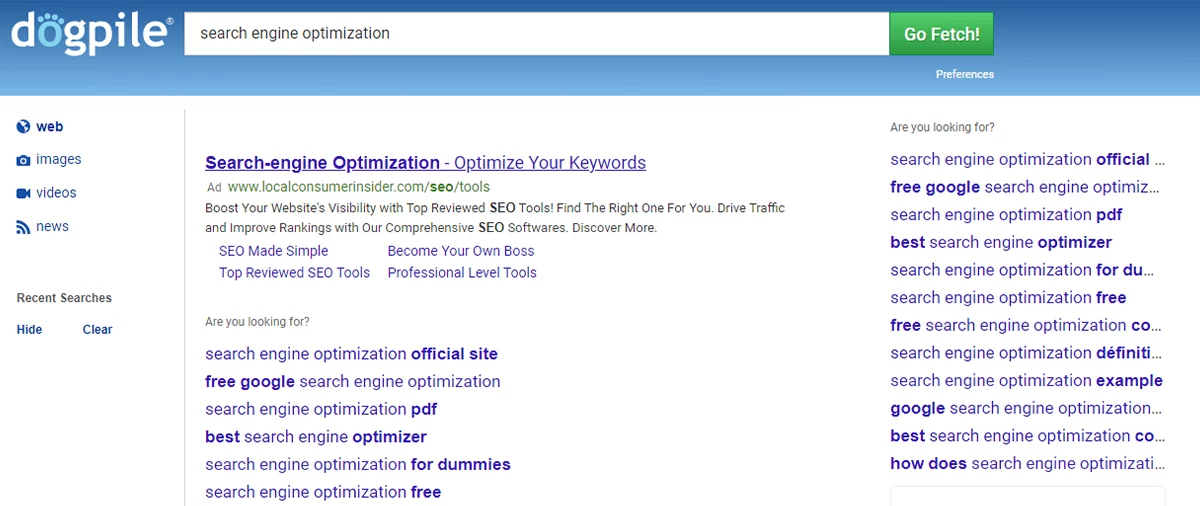 Meta-search engine, Dogpile collects results from many top search engines (including Google and Yahoo). And aims to compile the best ones. Its name comes from the rugby term "dogpile," which refers to players piling on top of each other. Dogpile has a canine mascot named Arfie. And users click a "Go Fetch!" button to perform a search.
21–  Disconnect Search
With the Disconnect search engine, you can conduct private searches. Browser extensions and apps offer features such as faster page loading, blocking tracking sites, and other privacy-related tasks. Go through the top 50 search engines you must try if you are into innovative searches & want to explore more.
22–  Ecosia Search Engine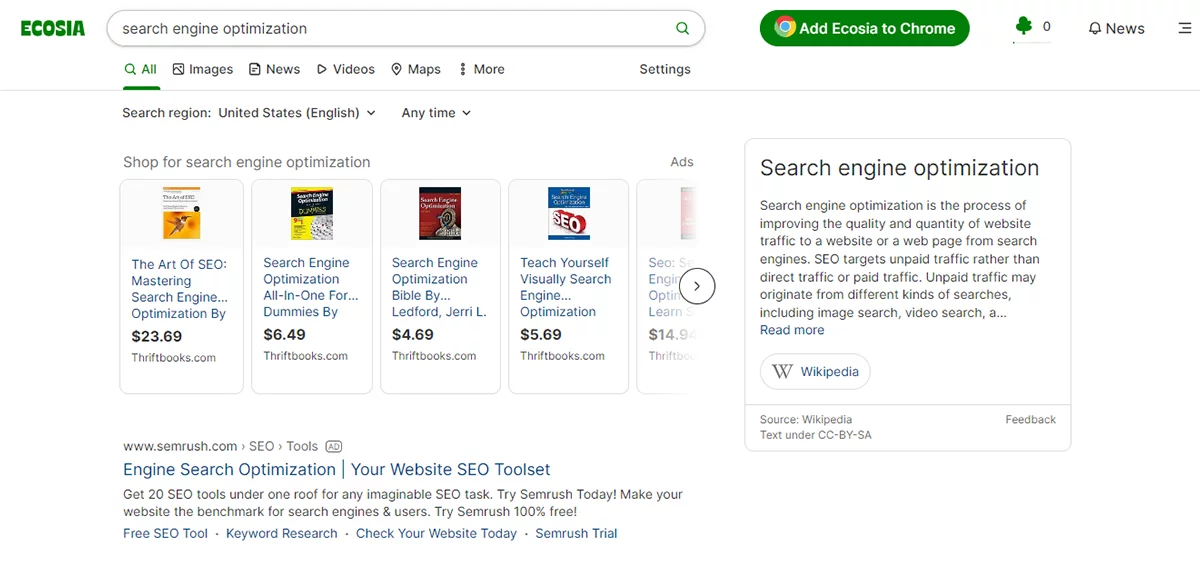 Ecosia's search engine donates a portion of its ad revenue to tree-planting initiatives worldwide. And one of the top 10 search engines globally, based on market share. Ecosia is a not-for-profit company that earns money from Microsoft Bing advertisements in its search results. Besides standard types of results (All, Images, Shopping, Videos, etc.), it offers quick links to redirect your search query to different pages, such as Wikipedia, Amazon, and Google. 
23–  Petal Search
Petal Search is a mobile search engine app developed by Huawei, a Chinese technology company. It gets search results from Bing's index, including images, videos, and news. But many people use Petal Search to find mobile apps. Huawei cannot provide access to the Google Play Store, which is typically used to find apps on Android devices. This is due to political and trade restrictions.
24–  Startpage Search Engine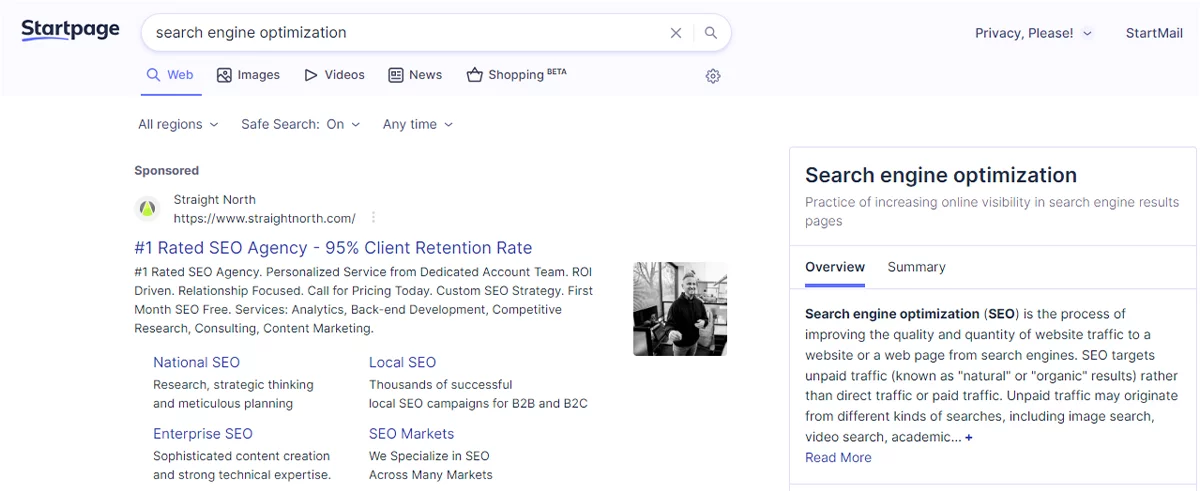 This Dutch-based search engine has a market share of about 0.02%. But the Startpage search engine is similar to Google other than the email service and calendar. The way of delivering the search results and other benefits of Startpage search engines are similar to Google. 
25–  Cốc Cốc Search
Cốc Cốc is a Vietnamese web browser and search engine with over 29 million users. It's on our search engine list because it's a leader in localization. Cốc Cốc can deliver the best possible results to Vietnamese users thanks to its web crawler and index & database of local businesses. Keep reading this top 50 search engine list that you must give a try if you are into innovative searches & want to explore more.
26–  AOL Search Engine

One of the oldest search engines was AOL, launched in 1985. Around the 90s, AOL dominated the internet world without much competition. Although now it is ranked at number 9, it ranked as number 1 among all search engines at one point in time. It shared a market share of about 0.06% as the market has much stronger search engines. 
27–  Search Encrypt Search Engine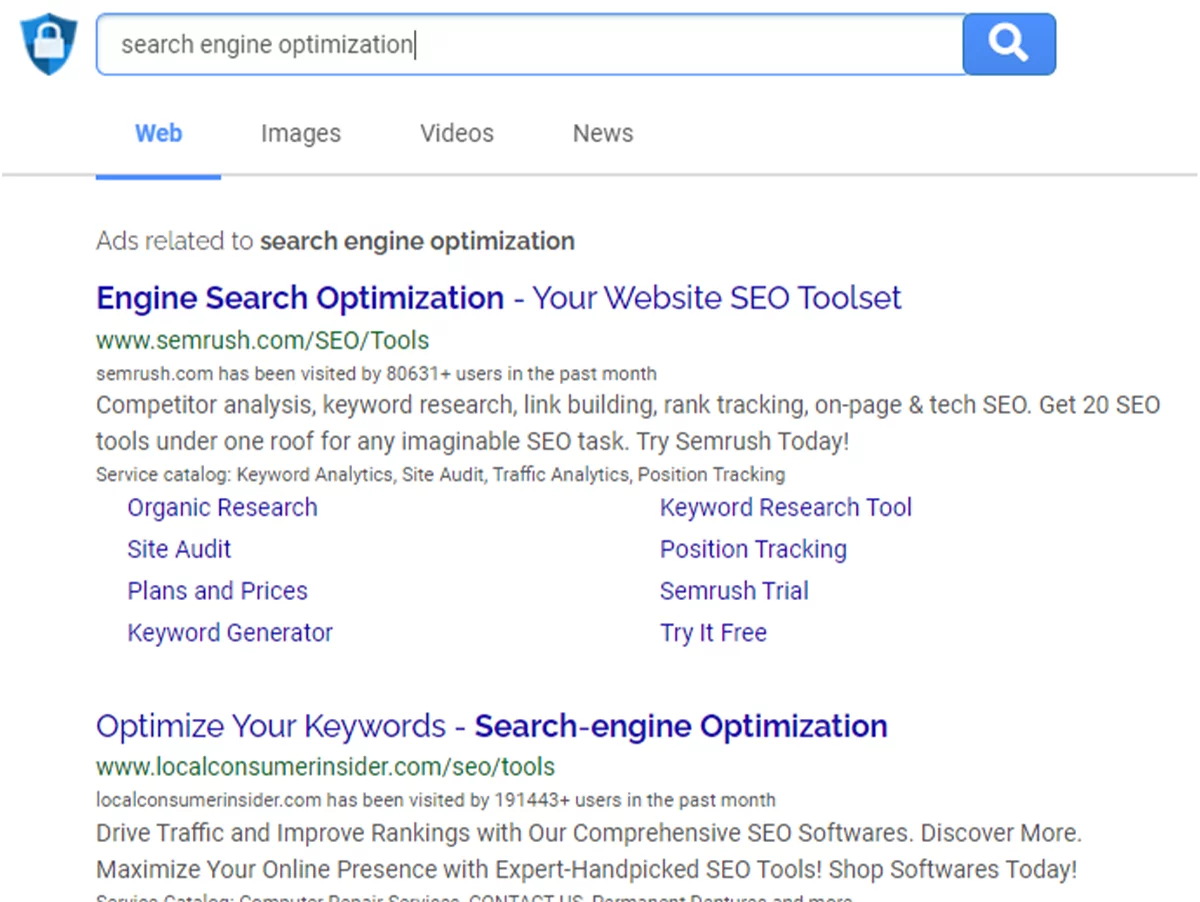 Search Encrypt is an alternative search engine focusing on privacy. It relies on local encryption to avoid the tracking of your personal data. Search Encrypt uses meta-search to pull results from different sources, so you can be sure that your results are impartial and not influenced by your past searches.
28–  YouTube Search Engine
In the recent decade, YouTube has become one of the most significant search engines for video content with huge numbers. About 150 to 185 million times, the keyword "YouTube" has been searched monthly. YouTube has over 3 billion users; searches and about 300 hours of video content are uploaded every minute. The search volume of YouTube is more than Bing, AOL, and Yahoo, making it a significant marketing tool for any business. 
29–  Seznam Search Engine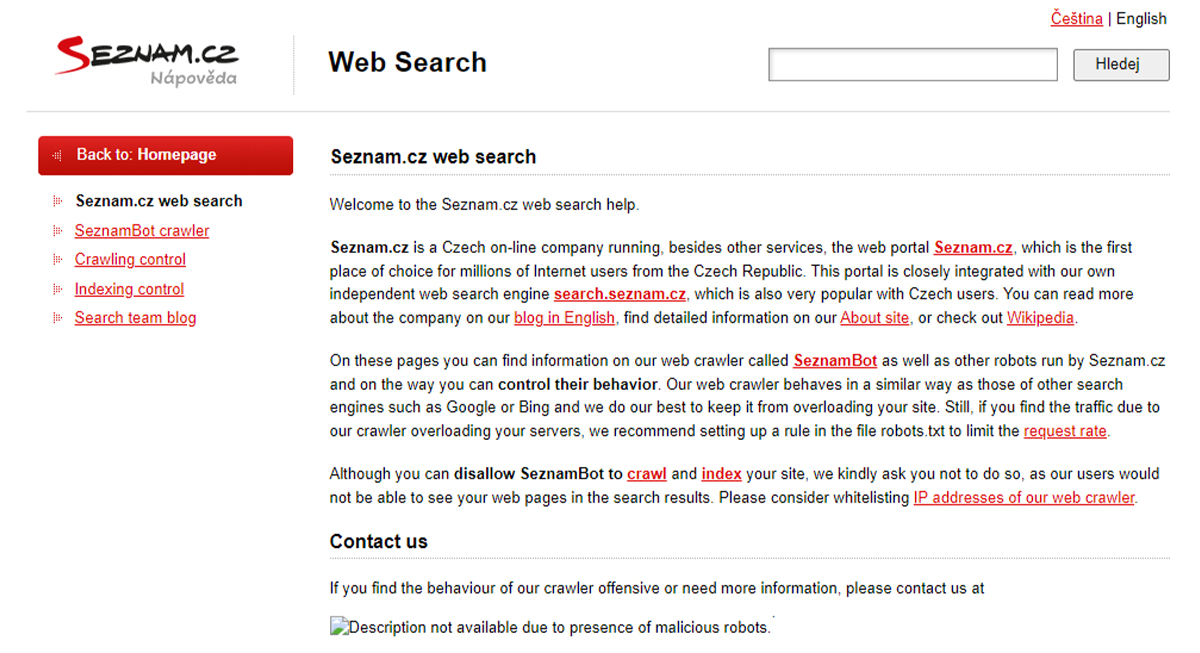 Seznam is a web portal. And the second most popular search engine in its native Czechia, with a 15.71% local market share in June 2023. This Czech Republican search engine, Seznam, has a market share of about 0.05%, with over 6 million monthly users. It has a web crawler called SeznamBot, and a faster version called FreshBot (predominantly used for news websites). You can read about the latest developments in the search engine on the Seznam Blog.
30–  Boardreader Search Engine

This Broadreader is a forum or a search engine that works similarly to Google and displays opinions and insights for the users. You can use search forums and then narrow down the results based on the date & the language you searched for them. Go through the top 50 search engines you must try if you are into innovative searches & want to explore more.
31–  Brave Search
Brave Search is part of Brave Software, which makes it a privacy-focused search engine. While it used to be reliant on Google & Bing for its search engine result page, it's now moved on to complete search. Every web result is currently served by its index. Keep reading this top 50 search engine list that you must give a try if you are into innovative searches & want to explore more.
32–  Swisscows Search Engine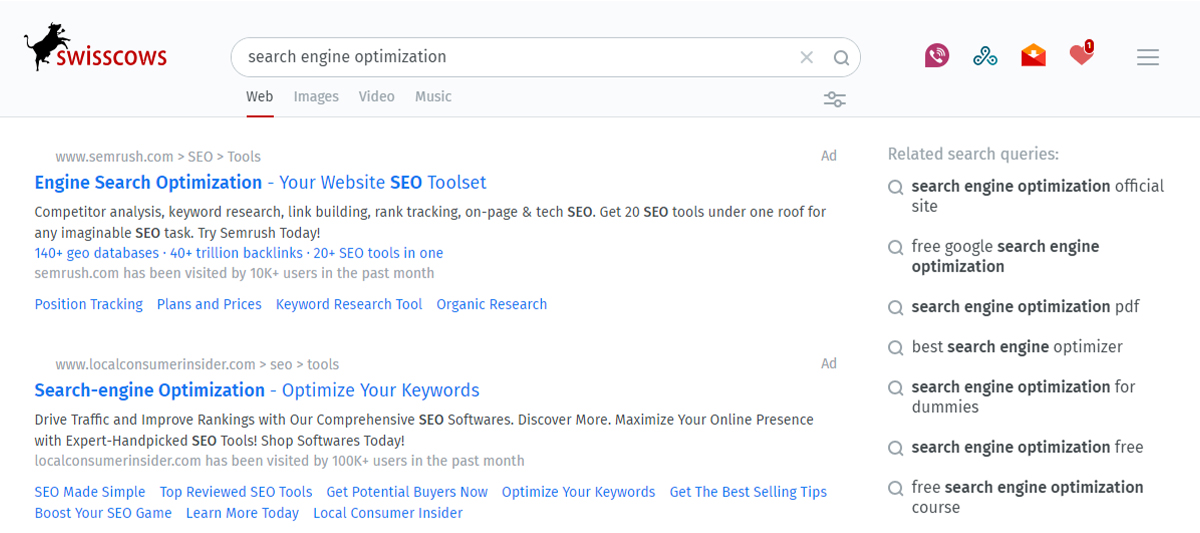 Swisscows, which was previously known as Hulbee. The search engine launched in 2014, Swisscows, is quite a family-friendly engine famed for its data security and privacy policy, an alternative to Google. It is the widely popular search engine among parents who want child-appropriate search results for their kids.
33–  Kagi Search Engine
The Kagi search engine uses a subscription rather than standard ads. Kagi truly follows its privacy policy which is extensive and transparent. Like most browsers these days, Kagi offers an AI-powered summarizer. Keep reading this top 50 search engine list that you must give a try if you are into innovative searches & want to explore more.
34–  Info.com Search Engine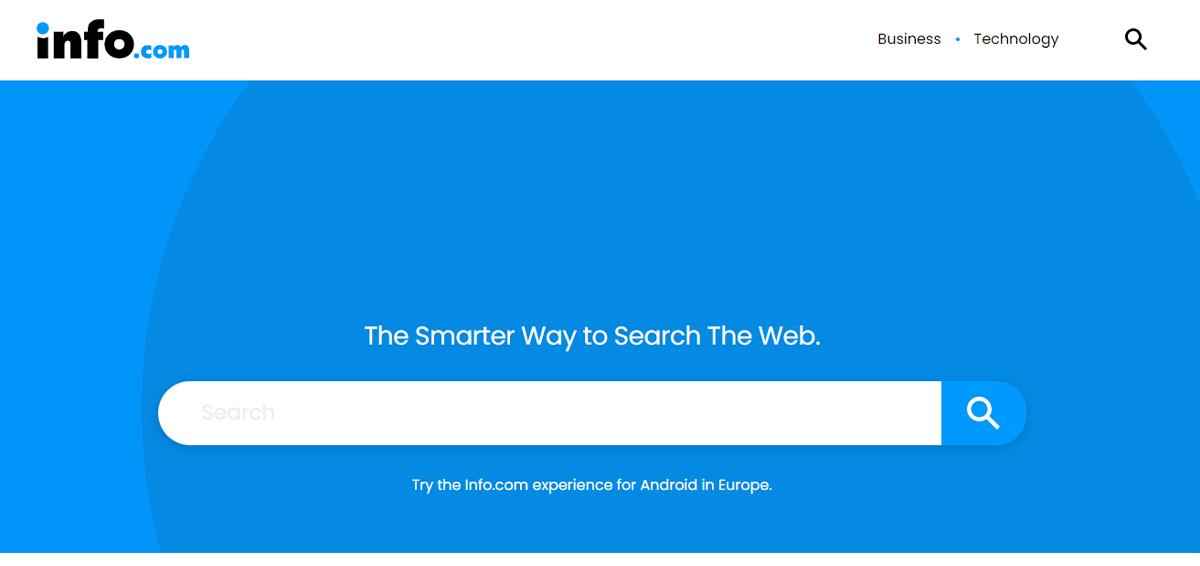 If you're looking for quick and easy info on the web, you should check out Info.com. It's a search engine that's been promoted by malicious browser extensions and hijackers. When these hijackers install it, they change your web browser's settings, so it automatically sends all your searches to Info.com. So if you're looking for info, Info.com is the way to go!
35–  Oscobo Search Engine
Oscobo is an anonymous search engine. This search engine never stores and tracks user data in any way. It does not allow any third-party tracking or misuse of users' data. It allows you to search for any information, videos, images, or news.
36–  Sogou Search Engine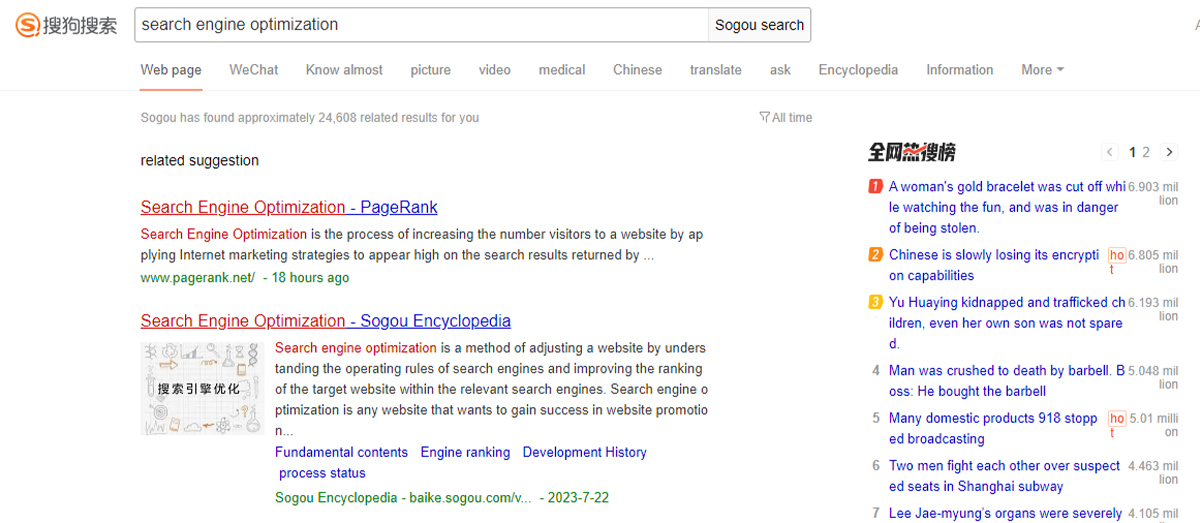 After Sogou joined Baidu as another search engine in China, the total market share of Chinese search engines became 15%, gathering about 650 million monthly users. The voice search technique of Sogou has topped China's search engines. It also has one of the best AI writing and translation software. 
Also Read: What is Chatgpt, How It Works, How It Can Be Used (Examples)-DG
37–  MetaGer Search Engine
MetaGer is an open-source meta-search engine based in Germany that pulls results from popular search engines like Scopia, OneNewspage, and Bing. It uses renewable energy to power its servers, and you can even set up your own blacklist of websites.
38–  Mojeek Search Engine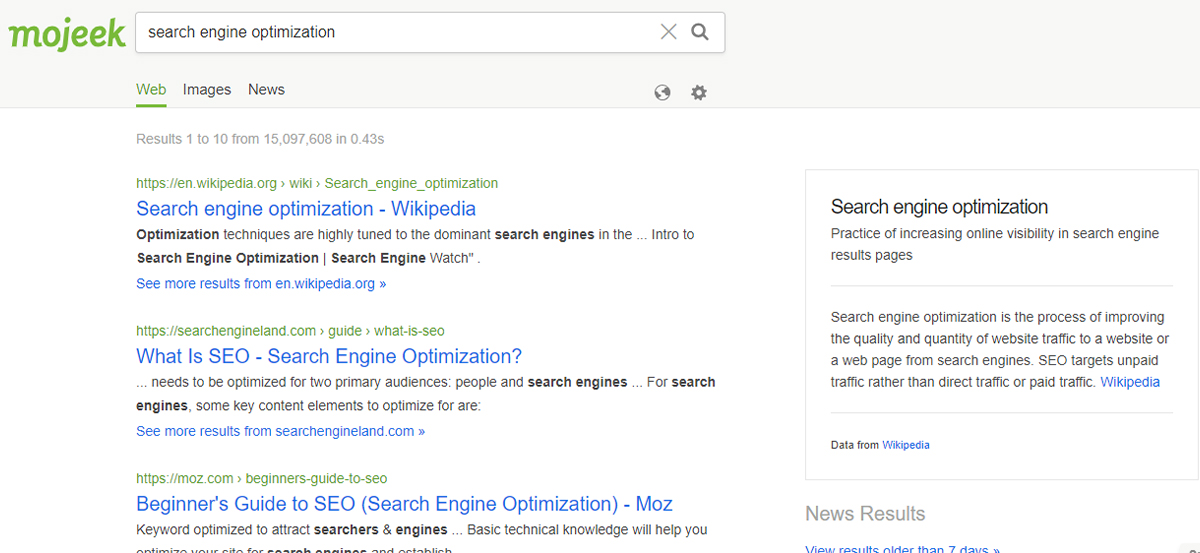 Mojeek is an independent search engine that provides results with an index of web pages without user-tracking data. It is a crawler-based search engine with a search index of over 6 billion pages. This feature makes it excellent for unbiased query response. But it also means there may be limited query results, as it doesn't pull results from other search engines.
39– Whoogle Search Engine
Whoogle is like SearX – it's a private server hosted on your computer, but instead of ads or cookies, JavaScript, AMP links, cookies, or IP address tracking, you get Google's search results. The only downside is that you must be pretty tech-savvy to use it.
40–  Qwant Search Engine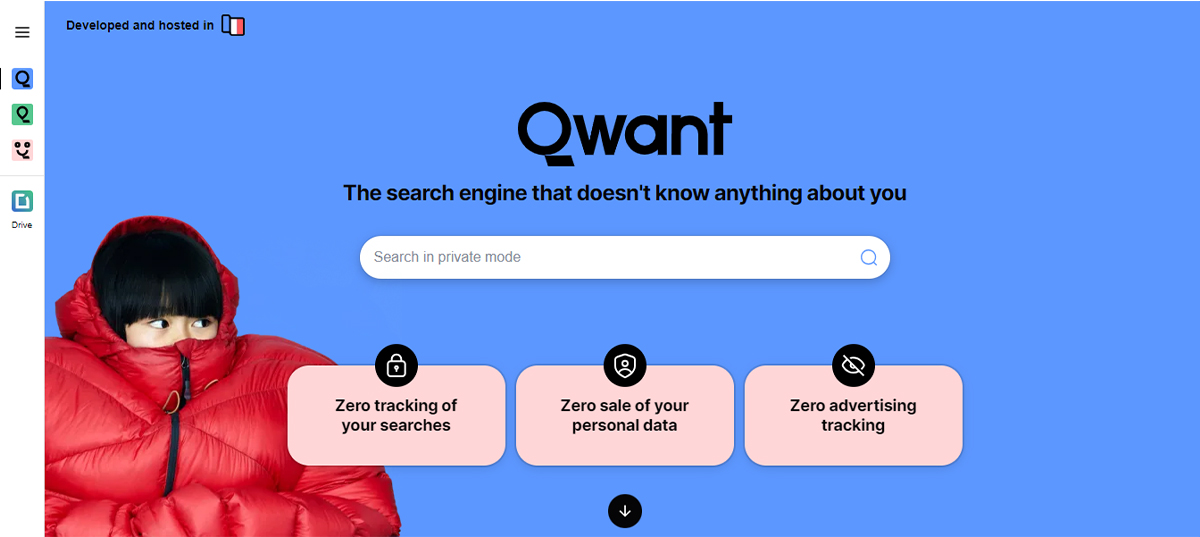 The search engine Qwant is very proud of its privacy policy. They are an EU-based search engine, which shares about 0.03% and provides search results in about 26 languages. They have a site visitation of 50 million monthly and about 10 million users daily. Their search results are divided into news, online queries, and social. There's even a music section with artificial intelligence to help you find particular song lyrics and discover new music.
41–  Presearch Search Engine
If you're a fan of blockchain-based tech and want a privacy-focused search engine, Presearch could be the perfect fit. It's a decentralized search engine without a single server to store and process data. Instead, crawling, indexing, and processing queries are spread among different nodes. The nodes are rewarded with Presearch's token (PRE) to process the search results.
42–  TinEye Search Engine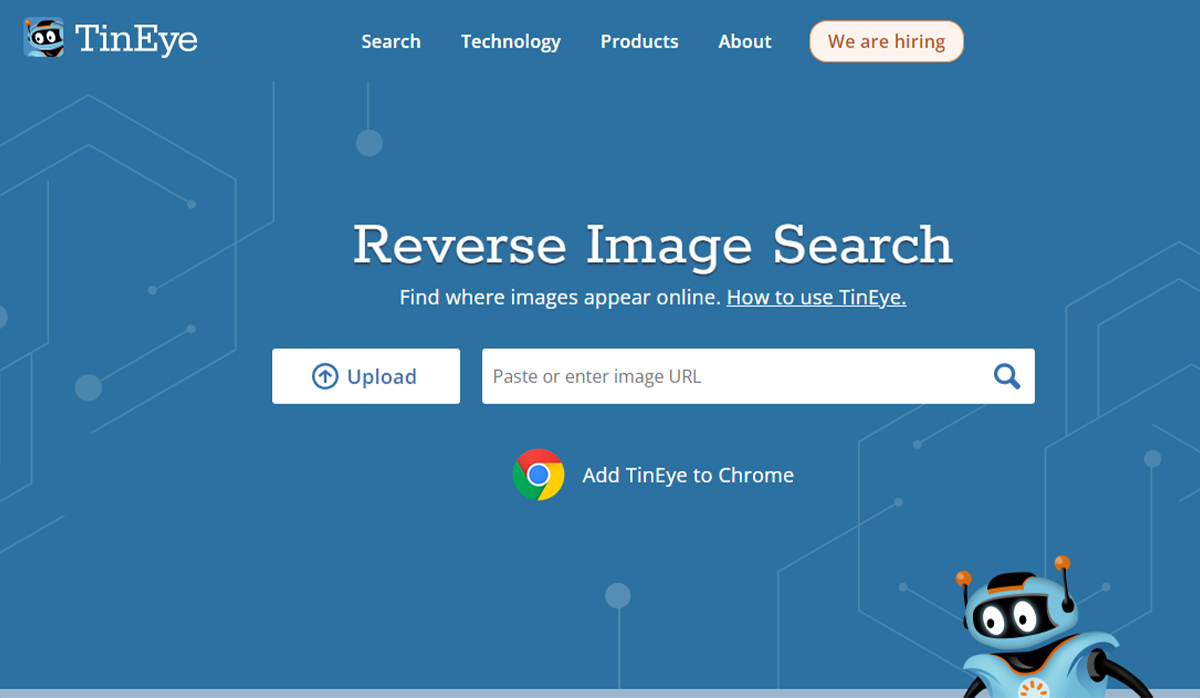 If you want to use one of the best search engines among the top 50 search engines for images, then TinEye search is the best search engine for you. These images can be used without any license.
43–  SearX Search Engine
SearX is an awesome metasearch engine that's totally free and open source. It's all about privacy – you don't share your IP address, you don't use cookies, and you don't have to worry about your query keywords appearing in server logs. Clicking on a search result will take you straight to the website, not a tracked redirect like Google.
44–  Builtwith Search Engine
To learn about the technology your competitors use on their websites, the Builtwith search engine gives you the correct answers. Information includes tracking tools, frameworks, widgets, content delivery networks, JavaScript, and CMS systems.
45–  Blog Search Engine
With the helpful search engine Blog, finding more than 40,000 business blog posts with various topics is easier. 
46–  Goodsearch Search Engine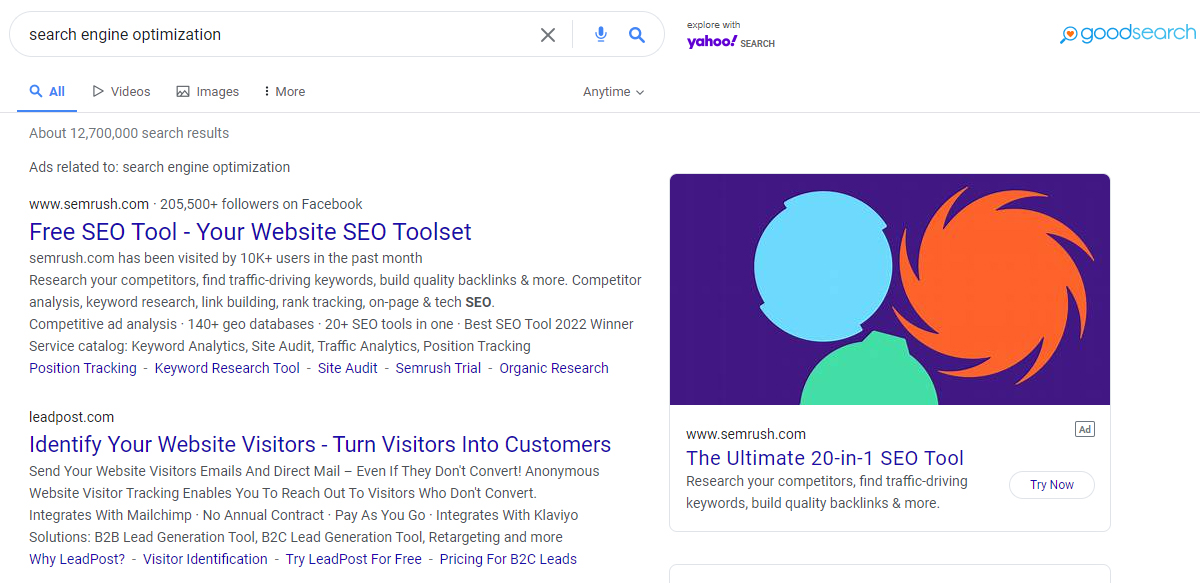 For charitable users, the Goodsearch search engine is an excellent site for donating to charity. It also retrieves results from sites like Yahoo by setting aside $0.01 for charity. Go through the top 50 search engines you must try if you are into innovative searches & want to explore more.
47–  Who's Talkin Search Engine
This social search engine lets you index conversations across 60 social media sites. Go through the top 50 search engines you must try if you are into innovative searches & want to explore more.
48–  Twitter Search Engine
When we talk about Twitter is a platform that offers real-time trending news and other content. There are about 1.6 billion searches daily and about 19 billion users every month. Twitter was able to beat Yahoo and Bing on the daily search numbers. 
49–  LinkedIn Search Engine
After launching in 2002, LinkedIn became a platform for more than 600 million users. LinkedIn is a search engine platform for those seeking jobs and professional opportunities. LinkedIn is one of the best job search engines. 
50–  Facebook Search Engine
First launched in 2013, Facebook became one of the primary search engines for information on the platform. Searches for business pages, places, people, and photos, Facebook receives 40,000 searches each second and about 2 billion searches daily. You can also refer to it's top-notch Facebook Marketing services.
Wrapping Up!
Google is the go-to search engine for most people, but it doesn't come without its detractors. If you use different search engines regularly, here are some of the ones you might use to get the results you're looking for. But don't just trust us – try them and see what works for you. You can learn a lot about each one and how it works.