Agriculture SEO Services
Get The Customers for Your Products
Today, most people use Google to find the best farmer/agri-business market products online. Want to attract those targeted consumers to your business? An agriculture SEO will rank your business on the top spots on Google, can help you contact local consumers searching for your quality products & assist you in getting your foot in the door with major retailers, grocery stores, and supermarkets. Agriculture SEO helps to:
Connect with targeted customers without any mediator

Improve brand recognition, customer base, and reputation

Improve local search rankings for location-specific & 'near-me' searches

Increase in conversion rates of agricultural products or services
Take the first step by contacting us for a free consultation!
Agriculture SEO Services: Helping Agricultural Businesses Thrive Online
In today's online world, the competition has evolved into a race for the 1st page of search engine results. Some agri-businesses are B2B, others are B2C — but both need websites that work & give conversions for them. There comes a proper SEO strategy that helps you accomplish your business goals & grow revenue.
If your agricultural company is on the first page, then sales, contracts, and connections are almost guaranteed, but if your company is not, it might as well not exist.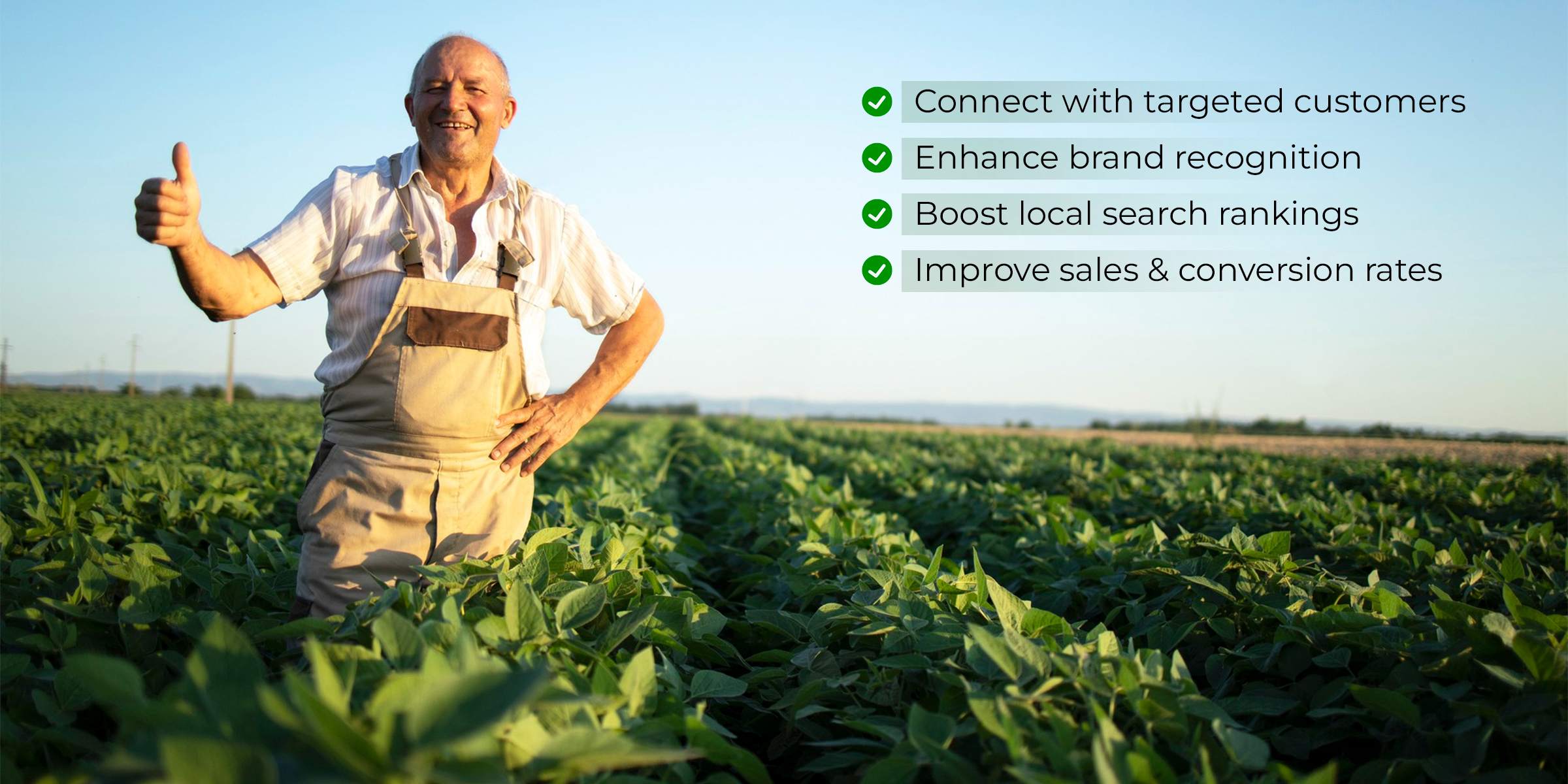 Investing in the right agriculture marketing agencies & campaigns with robust SEO strategies can be the key to your business continuity and success. See why SEO for agriculture business is a must & how it impacts your business growth.
How Does Agriculture SEO Impact Your Business Growth?
Increase Your Brand Visibility
SEO helps your agricultural business improve online brand visibility by optimizing your agricultural website and content for search engine algorithms like Google, Yahoo, Bing, etc. Let's say you run a family-owned organic farm in California specializing in heirloom tomatoes. By optimizing your farm website for relevant keywords such as "organic heirloom tomatoes California," your website can rank higher in search results.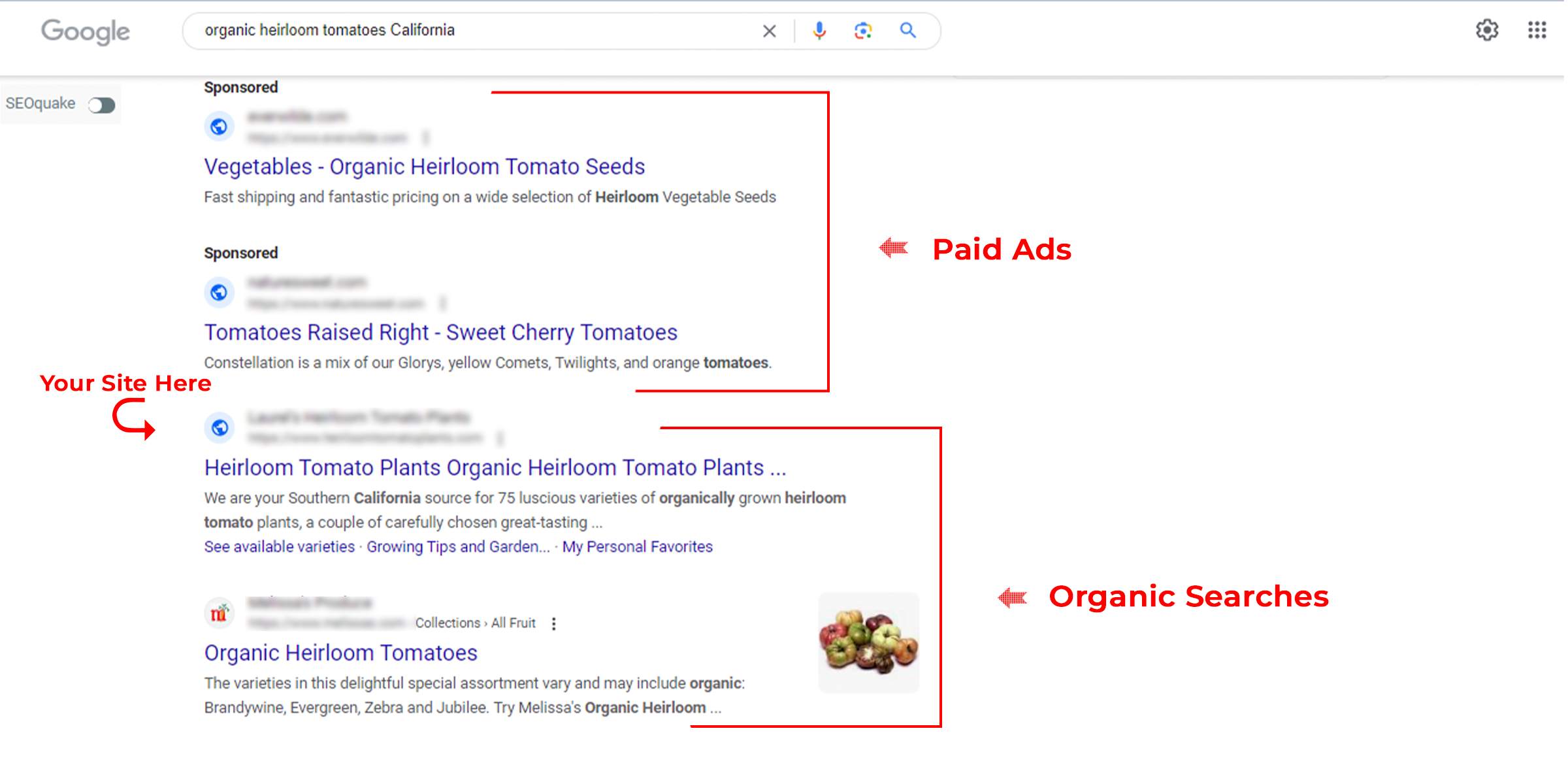 As a result, your potential customers search for these agricultural-related keywords for products or services in your area, and a well-optimized website like yours is more likely to show up in the search results, increasing your chances of attracting organic traffic and potential customers. Our SEO professionals can research keywords, optimize website content, and implement technical SEO for agriculture businesses to improve your online visibility and search engine rankings.
Get More Targeted Traffic To Your Website
Implementing proven SEO strategies for agriculture businesses tailored to your industry ensures that your website attracts qualified visitors genuinely interested in your products or services. This means that the people visiting your site are more likely to be interested in the agricultural products or services you offer, resulting in higher conversions, sales, and business growth.
Let's say, your agricultural business focuses on selling organic fertilizers and soil amendments; SEO efforts can target keywords such as "organic fertilizers for vegetable gardens" or "best soil amendments for sustainable farming."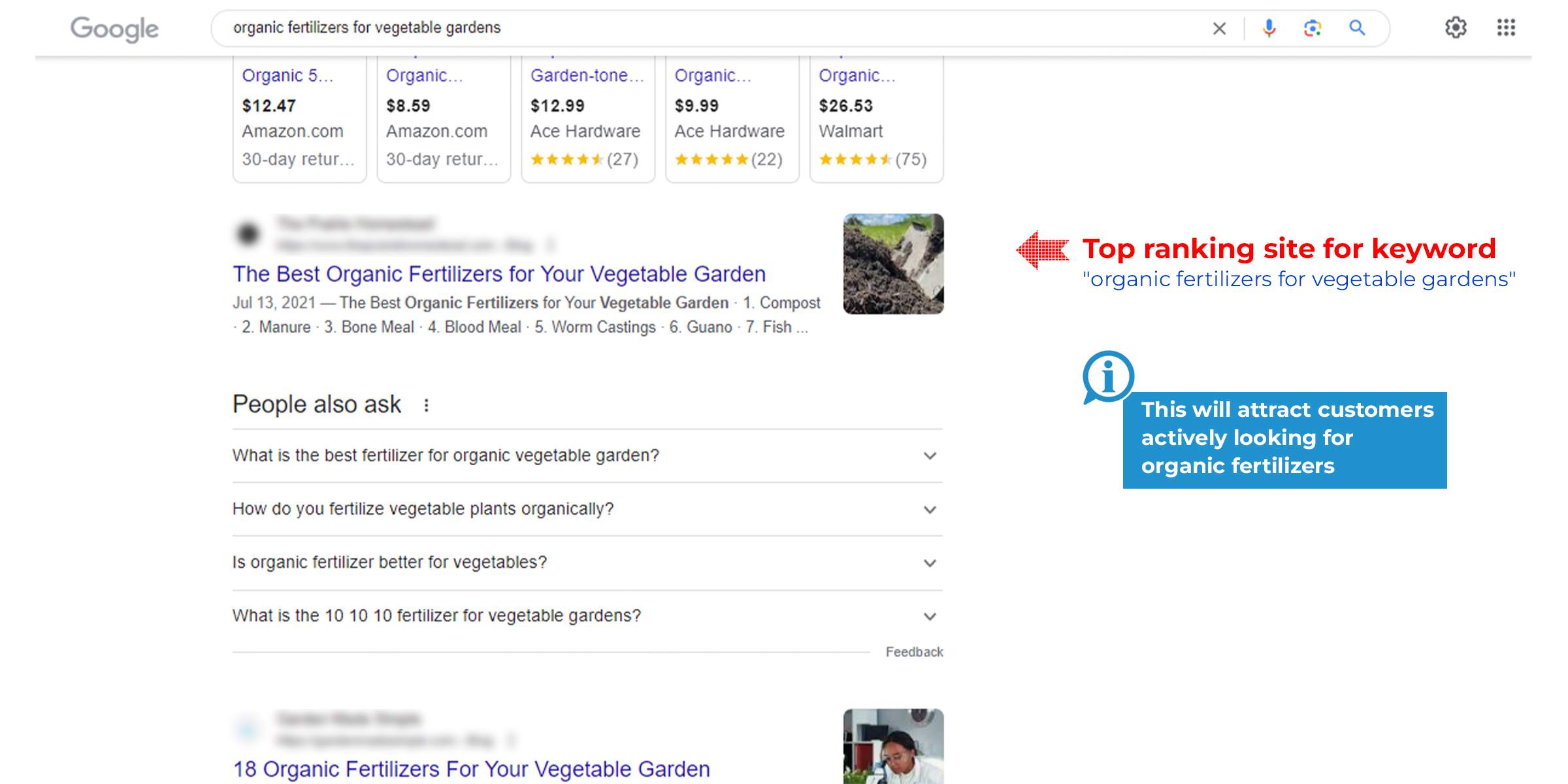 By ranking higher for these specific keywords, you can attract customers actively looking for organic fertilizers, increasing the opportunity of converting them into customers. Our SEO specialists can research top keywords, optimize website content as required, and implement local SEO strategies for agriculture businesses to attract targeted traffic to your business website.
Boost Brand Credibility and Trust
Strong SEO strategies for agriculture businesses can position your company as an industry leader, increasing credibility and trust among potential customers. As we all know, a well-optimized website that ranks highly in the SERPs exudes authority. Users will know your company is reliable and knowledgeable if your website consistently ranks highly in search results. Websites that rank highly in search engines are more trusted by users, which is good for your agricultural company's reputation and brand image. Gaining the trust of your target market can boost client retention and repeat business.
Suppose your agricultural business produces high-quality honey. By regularly publishing informative content on honey production, beekeeping, and the benefits of consuming raw honey, your site can become the best source for people interested in these topics. This consistent display of expertise can build trust among your target audience, making them more likely to choose your brand over competitors. Our SEO marketers help you create an effective content marketing strategy, optimize on-page elements, and build high-quality backlinks to boost your brand's authority and establish trust in the agricultural industry.
Gain Visibility Among Local Customers
Agricultural businesses often have strong ties to local communities. Local SEO is important for agricultural businesses like yours targeting specific regions or local markets in the USA. By improving your website for local search queries, such as "agricultural products in [city/region]," you can attract customers specifically looking for agricultural solutions in your area.
With the help of local agriculture SEO services, simple agriculture-related keywords can get your site in front of thousands of people in your local area. Local SEO strategies for agriculture businesses, such as claiming and improving your Google My Business listing, can help your agricultural business appear in map 3-packs and gain visibility among local customers.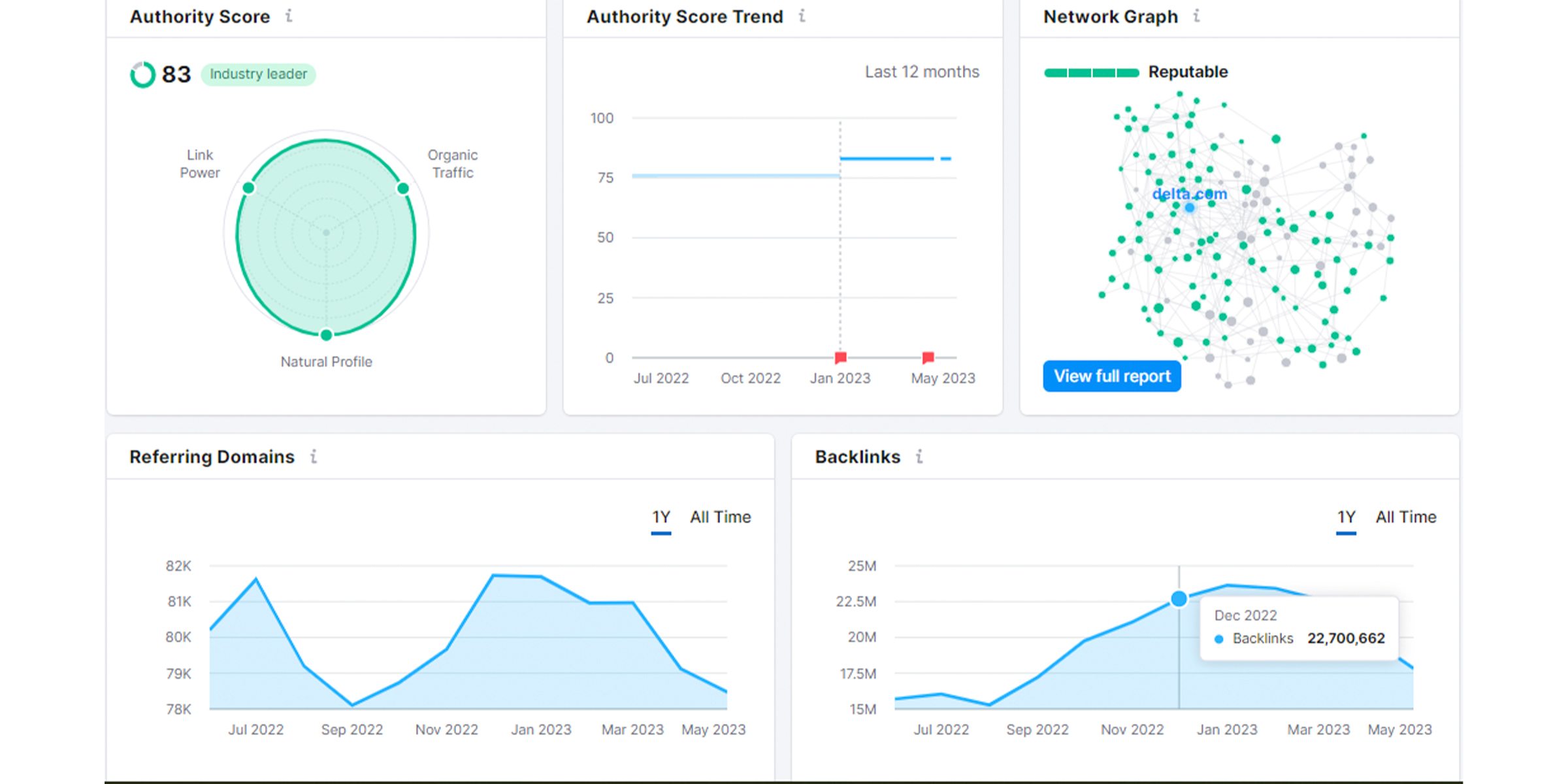 In the same way, you can also rank your farm business at the top of local searches. Our local SEO professionals can assist in optimizing your farm website for local searches, ensuring that your business appears prominently in local listings, Google Maps, and other relevant platforms. They can also help manage online reviews, ratings, and reputation management to build trust within the local community.
Cost-Effective SEO Marketing
SEO for agriculture businesses can be a cost-effective marketing strategy compared to traditional advertising methods. While implementing SEO requires time and effort, the long-term benefits can be substantial. You can reach your target audience at a lower cost by targeting specific keywords and optimizing your online presence.
Once your website starts ranking well and generating organic traffic, you can reduce your reliance on paid advertising, saving on marketing expenses while reaching a wide audience. SEO experts can help you identify cost-effective keywords, optimize your website for organic search, and develop content strategies that align with your budget and marketing goals.
Improved Website Ranking
SEO strategies for agriculture businesses aim to improve your website's ranking in SERPs. Higher rankings increase visibility, as users tend to click on the top results more frequently. By appearing on the 1st page of search results for relevant agricultural keywords, your business can gain a competitive advantage & attract more potential customers. We at Digital Guider, a renowned Agriculture SEO Agency, conduct thorough keyword research, optimize website content, and implement technical SEO practices to improve your website's ranking and visibility in search engine results.
Overall, SEO for agriculture services is a must for USA businesses because it improves online visibility, attracts targeted traffic, enhances website ranking, builds brand credibility and trust, offers cost-effective marketing, and takes advantage of local SEO opportunities. By investing in SEO, agricultural businesses can experience sustainable growth, increased customer reach, and, ultimately, higher revenue.
How SEO For Agriculture Services Can Work In Your Favor?
SEO for Agriculture Businesses can help position your brand to reach the very much sought first page of Google & attain greater visibility. However, to make this possible, you need the help of agriculture SEO experts who know how the right process works, working hand-in-hand with your business and its objectives to reach online success.
By investing in agricultural SEO, your business can experience sustainable growth, increased customer reach, and, ultimately, higher revenue. If you're already at this point & looking for a way to aggressively market your agricultural company, an agriculture marketing agency specifically targeted to your industry is the way to go. Your businesses will experience sustainable growth, increased customer reach, and higher revenue.
A renowned agriculture SEO agency— Digital Guider's smart agriculture SEO marketing employs multiple channels to drive traffic, make sales, increase demand for agricultural products, and enhance efficiency by increasing your brand visibility for agricultural products, positioning your brand as the top choice in your field. Just contact us today to get started!
Agriculture SEO Services- FAQs